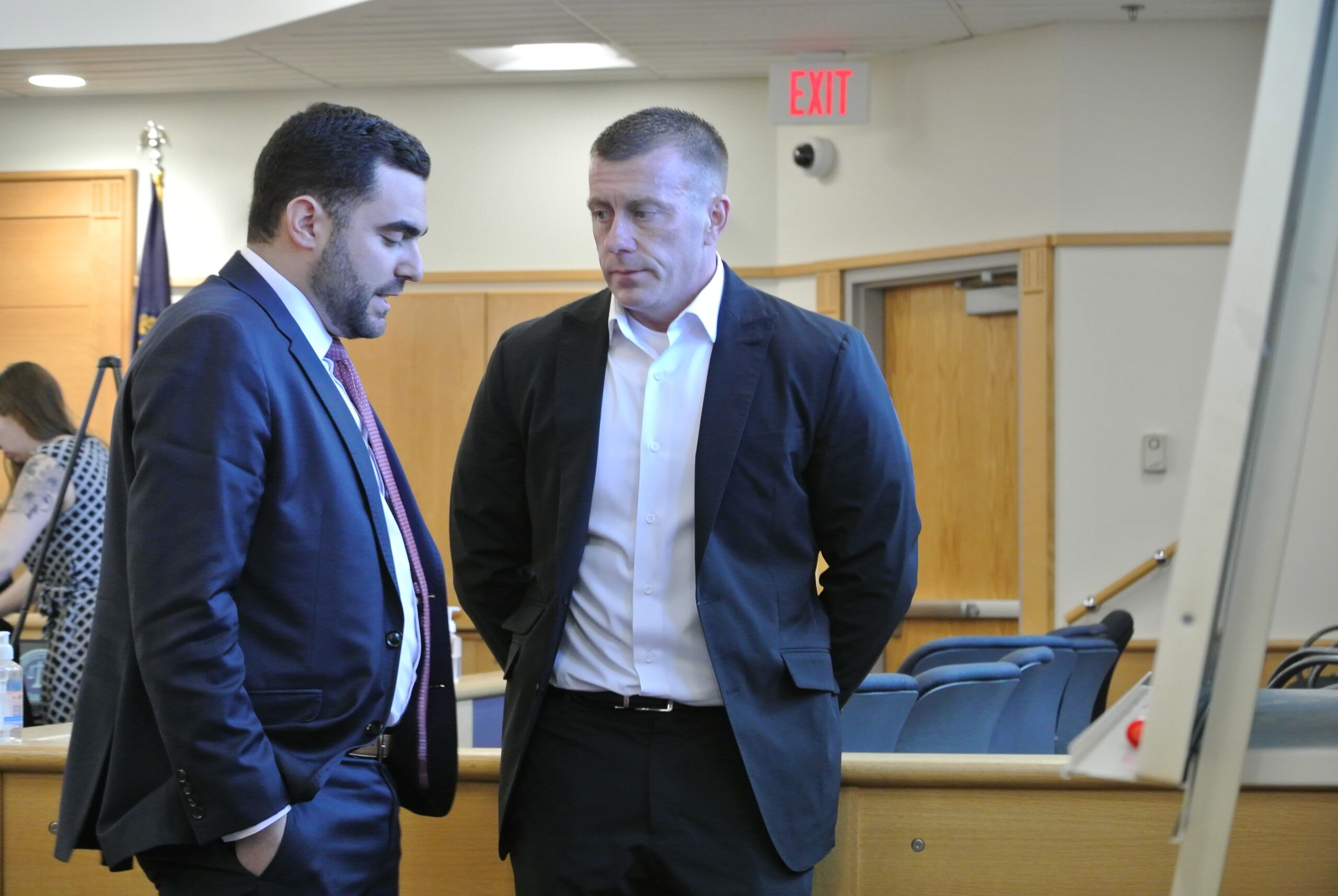 In a sign the lawsuit accusing New Hampshire Public Radio of #metoo inspired defamation isn't over yet, former Granite Recovery Centers CEO Eric Spofford is demanding access to evidence, including reporter Laura Chooljian's notes.
Spofford claims NHPR ruined his life when it broadcast stories about his alleged sexual abuse of women connected to his drug-action recovery centers. Spofford says those stories were based on statements from openly biased sources and used phantom evidence that did not exist.
Rockingham Superior Court Judge Daniel St. Hilaire sided with the public broadcaster in dismissing Spofford's lawsuit last week, finding that he failed to establish that anyone at NHPR engaged in malice when reporting about the sexual assault allegations. 
That dismissal, however, gave Spofford 30 days to amend his lawsuit to keep the complaint against NHPR alive in court. On Wednesday, Spofford's attorney Michael Stauss filed a motion for evidence and a delay in the deadline to refile the lawsuit with an amended complaint that lays out evidence of malice.
"Because the New Hampshire Constitution entitles Eric to his day in court to hold the NHPR Defendants accountable for defaming him, he should be given a fair opportunity to sufficiently allege actual malice," Strauss wrote.
Spofford wants any recording Chooljian made with the sources she used for the story, any emails she sent to NHPR colleagues about the credibility of those sources, and her reporting notes from the story. The also is also seeking recordings, notes, and communications between Chooljian and Amy Cloutier, formerly Amy Anagnost, who is Spofford's ex-girlfriend. 
Spofford maintains the stories the sources told were not only false, but Chooljian likely knew there were problems with the sources and reported the accusations anyway. Getting access to the recordings, notes, and communications will allow him to show NHPR broadcast the story with a disregard for the truth, according to the motion.
St. Hilarie ruled Spofford's complaint needs to show 'clearer indicia' of a reckless disregard for the truth to show NHPR acted with malice.
"If this story, as the NHPR Defendants have ardently claimed, were meticulously investigated and reported, then this discovery would only serve to enhance their defense. If, alternatively, the NHPR Defendants knew or recklessly disregarded the falsity of their reporting, then this discovery would fairly enable Eric to allege, with the 'clearer indicia' desired by the court, their actual malice," Strauss wrote.
Spofford has claimed in court records that Cloutier/Anagnost made up the story as part of an effort to hurt him during a contested child custody issue. According to court records, she served as a major source for Chooljian and connected her with other sources as part of her scheme to harm Spofford.
"The NHPR Defendants relied on Amy and the sources she cherry-picked for Chooljian, despite her obvious unreliability (after years of long-term recovery from alcoholism and addiction, she has relapsed, and that relapse occurred at or around when she started as a source for the NHPR Defendants) and notwithstanding her known and unmistakable bias against and ill-will toward Eric as reflected in publicly available records," Strauss wrote in a motion filed last year.
Spofford claims the liberal-leaning NHPR targeted him because he built a politically-connected profile with Granite Recovery Centers. As the drug abuse recovery centers became the largest recovery facilities in New Hampshire, Spofford even counseled Gov. Chris Sununu on the response to New Hampshire's opined epidemic.
Last year, Spofford sold Granite Recovery Centers to BayMark Health Services, a Texas-based treatment company. The sale price wasn't disclosed.