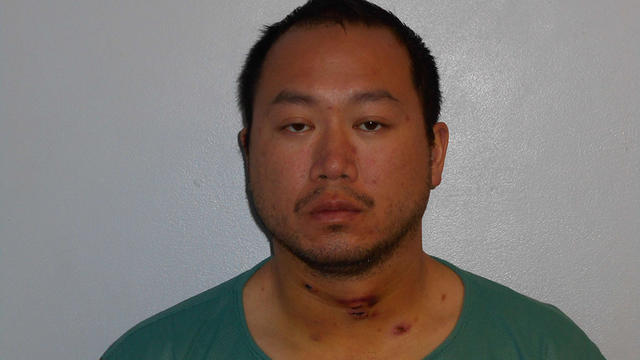 A man once entrusted with teaching Granite State children is going to prison after pleading guilty to raping a student at Rundlett Middle School in Concord.
Primo "Howie" Leung, 40, was employed at Rundlett and Concord High School before his arrest in April 2019 on child rape charges in Massachusetts.
He entered guilty pleas Wednesday in Middlesex District Court in Woburn, Mass., to two charges of aggravated rape of a child with a 10-year age difference; two counts of aggravated indecent assault and battery on a child under 14; and two counts of aggravated indecent assault and battery on a person 14 or older.
The plea agreement will see the disgraced teacher serve at least six years in a Massachusetts prison and then probation for another three years after his release. Leung is required to register as a sex offender, wear a GPS monitor while on probation, and have no contact with the victim or her family. He is also to stay away from the Concord School District.
Leung is further barred from ever teaching again in New Hampshire or likely anywhere else in the U.S. His teaching credentials in New Hampshire were revoked when he was first charged four years ago, and his name was reported to the National Association of State Directors of Teacher Education Certification. 
"The Department worked aggressively to ensure that Mr. Leung will never be allowed to work with students again, and it will continue to proactively protect the safety of all students," said New Hampshire Education Commissioner Frank Edelblut.
Leung reportedly used his position at the Concord middle school to groom the victim, then 13, kissing and fondling her in Concord starting around 2014. He also encouraged her to attend a summer camp for English language learners, where he volunteered. It was at the camp in Newton, Mass., where Leung reportedly raped the girl. The girl spent two summers at the camp.
"There are no words to describe the heinous actions against this young girl and no sentence that could ever bring back her innocence," Edelblut said. "As educators, it is our job to protect students and prioritize their safety, but Mr. Leung instead chose to deliberately victimize a student entrusted to his care. It is our hope that, now four years later, she has found the strength, support, and purpose to overcome the violence and massive breach of trust."
The girl and her family received a $1 million settlement from the district in 2022 to settle a lawsuit they brought accusing the district of failing to keep her safe from a predator.
After the accusations against Leung were finally taken seriously by the district in 2018, Concord School District officials decided to hire an independent investigator, who reported district officials ignored clear warning signs about Leung's treatment of female students for years. At one point in 2014, a seventh-grade girl was suspended for reporting that Leung was having an affair with a student. The district did not investigate her story; instead, she was disciplined for "gossiping," according to the report.
There were multiple instances of Leung's behavior with teen girls being discussed among staff, with some saying that he made them feel uncomfortable with the way he treated the girls. But over the years, he was never formally investigated by the district and never brought up for any discipline for his behavior. 
After a group of students reported Leung to officials in 2018 for being intimate with a teen girl in his car, the district finally investigated. However, according to the report, Leung stayed on the job and remained around students for another three and a half months.
Leung has yet to be charged in New Hampshire. The independent report stated there could be multiple victims in the Granite State.