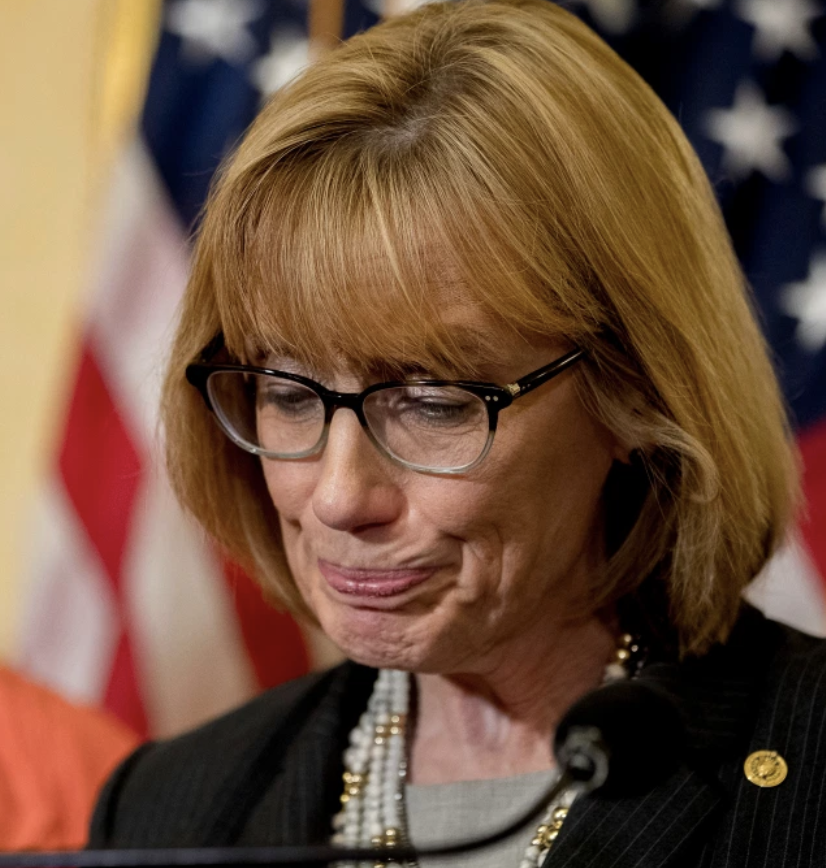 A day after NHJournal's report on her vote to keep COVID checks going to convicted criminals, U.S. Sen. Maggie Hassan confirmed her support for the policy. At the same time, she pointed to a letter confirming the funds could be seized to go toward victim restitution.
Many New Englanders were shocked to learn convicted Boston Marathon Bomber Dzhokhar Tsarnaev had received a $1,400 stimulus check as part of the American Rescue Plan (ARP) Act passed on a straight partisan vote in March. Last week, acting U.S. Attorney for the District of Massachusetts Nathaniel Mendell asked the court to let the government confiscate the funds from Tsarnaev as restitution for the victims of the 2013 bombing.
Republicans opposed the ARP provision sending funds to incarcerated felons like Tsarnaev, and they proposed an amendment to prevent it. The amendment was voted down on a 49-50 vote, with all 50 Democrats in favor of keeping the checks flowing. If a single Democrat had supported the amendment, it would have passed.
Hassan refused to respond to NHJournal's questions about her vote. However, after the news broke, she gave a statement to Fox News that did not contradict the reporting but instead touted her efforts to partially undo the policy.
"Sen. Hassan believes that the funds Tsarnaev received must be seized for victim restitution," Hassan's spokesperson Laura Epstein told Fox News in a Friday email. "She led the successful push in the Senate to help ensure that this could happen."
Epstein referenced a letter to the U.S. Treasury Department from Hassan and Sen. Joe Manchin (D-W.V.) asking for clarification on whether state officials would be able to seize the money they and their fellow Democrats voted to send all incarcerated felons.
"We strongly support state efforts to seize criminals' Economic Impact Payments and to ensure that these payments benefit families victimized by crime rather than incarcerated criminals," the two senators wrote. The Treasury Department confirmed the funds could be confiscated to pay outstanding restitution orders.
"To the extent permitted by applicable state and local law, amounts paid in the third round of [economic impact payments] may be subject to garnishment by state governments, local governments, or private creditors, as well as pursuant to a court order (which may include fines related to a crime, administrative court fees, restitution, and other court-ordered debts)," a Treasury official wrote.
But what about the millions of COVID relief payments that went to convicted murderers, rapists, and other felons who don't have court-ordered debts? They would keep the money they received, thanks to the ARP plan as passed by Democrats and signed by President Joe Biden.
Hassan sent her letter to the Treasury Department two months after her vote to kill an amendment blocking the checks, a fact her GOP critics noted.
"It sounds like Hassan was for giving money to convicted murderers before she was against it," quipped New Hampshire GOP Executive Director Joe Sweeney.
State Senate President Chuck Morse (R-Salem) told NHJournal Hassan's vote "is just one more outrageous example of how out of touch Maggie Hassan is with New Hampshire. Funding the radical progressive agenda and voting to send stimulus money to the Boston Bomber, a convicted mass murderer who already resides in prison at taxpayers' expense for the rest of his pathetic life, is not representing our New Hampshire values. Time for the 603 way rather than the D.C. way."
Morse is expected to enter the GOP U.S. Senate primary for a chance to challenge Hassan in November. Londonderry Town Manager Kevin Smith, who has all but announced his candidacy, tweeted his comment: "There's only one correct answer here from Sen. Hassan: 'Yes, I regret voting to send stimulus checks to Boston Bomber Dzhokhar Tsarnaev and convicted cop-killer Michael Addison.' Period. Full stop."
The status of Addison's COVID relief check is still unclear. Addison is New Hampshire's only death row prisoner, convicted for the murder of Manchester police officer Michael Briggs in 2006. He remains on death row despite the state's repeal of its capital punishment law in 2019.
Paul Raymond with the New Hampshire Department of Corrections told NHJournal the DOC had no record of Addison receiving the ARP COVID relief funds. However, he also said New Hampshire allows prisoners like Addison to maintain bank accounts outside the DOC system, and it's possible the funds could have gone there.
In a sense, this story isn't news. The day the Senate voted down the amendment blocking these funds, Sen. Tom Cotton (R-Ark.) tweeted: "Dzhokhar Tsarnaev, the Boston Bomber, murdered three people and terrorized a city. He'll be getting a $1,400 stimulus check as part of the Democrats' 'COVID relief' bill."
The left-leaning Washington Post claimed at the time this statement was untrue and gave it 'Two Pinocchios" in its fact-checking section. After the news of Tsarnaev's payment last week, the Post acknowledged Cotton was correct and amended their reporting.