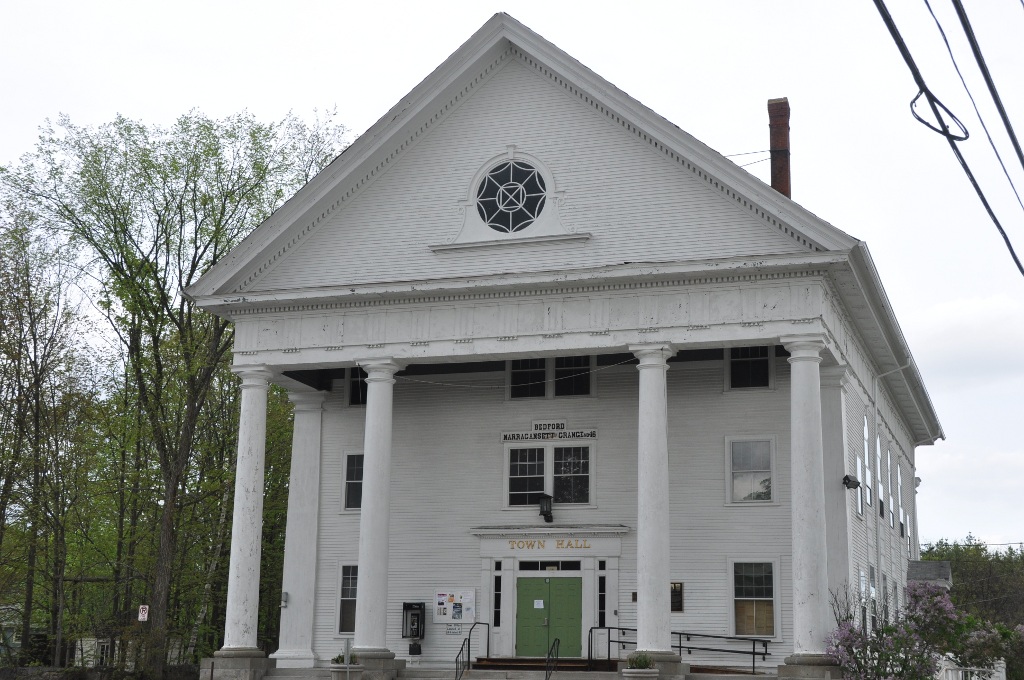 Documents obtained by New Hampshire Journal confirm Bedford town officials discovered still more mishandled ballots in September 2021 and, like the 190 uncounted ballots from November, are attempting to hide their discovery from the public.
Meanwhile, an attorney with the New Hampshire Attorney General's office has told NHJournal it is preparing to begin an investigation into the matter.
Bedford Town Manager Rick Sawyer sent members of the Town Council an email on Tuesday informing them more ballots from the 2020 election were discovered by town staff, who kept their existence secret until this week.
"I am making you aware that the Town Clerk (Sally Kellar) just walked into my office with an envelope that she says contains cast ballots from the November 2020 election and that were found in a voting box in the September 2021 Special Election and handed to her," Sawyer wrote. "I advised her immediately to contact the town attorney and the appropriate state officials. If it is as described, these ballots were counted in the election but would not have been available for the recount. I don't know why notification was not made immediately in September."
Sources tell NHJournal town election officials have no plan to reveal this information to the public. It's still not clear how many ballots were discovered in this second incident, and they refused to answer questions about the ballots, or even acknowledge their existence to NHJournal.
The 2020 state Senate election in Bedford was close enough for a recount between incumbent Democrat Jeanne Dietsch and Republican Denise Ricciardi. Dietsch called off the recount halfway through, leaving Ricciardi with a 409-vote margin.
Town officials say the 190 uncast absentee ballots they discovered last November and hid from the public for nearly a year would not have changed any election results.
Kellar hung up when asked questions about the ballots on Tuesday, after saying that no 'uncast ballots' were found, an apparent attempt to mislead the reporter. Sawyer, Town Moderator Bill Klein, and Town Council Chair David Gilbert, and Vice-Chair Bill Carter were all contacted for this story. They all failed to respond.
Senior Assistant Attorney General Anne Edwards said Wednesday her office is aware of the latest ballot problem in Bedford and is looking into the matter.
"Yesterday, we were made aware of an issue regarding ballots in Bedford. At this time, we do not have detailed information. We will be investigating this situation," Edwards said. 
Senior Assistant Town Moderator Brian Shaughnessy played a leadership role in the November 2020 general election and now admits that he — and not the Attorney General's Office — is the source of the decision to keep the mishandled ballots secret from the public and town council. But on Wednesday, he told NHJournal he was completely unaware of the discovery of any additional ballots or a second snafu.
"I'm a volunteer that gets appointed at the election," he said. "I would not normally be kept in the loop."
The town enacted a series of election reforms after the New Hampshire Attorney General's Office investigated, Shaughnessy said. He blamed the issues from 2020 on the unprecedented number of absentee ballots cast during the pandemic election. 
"It was a unique situation with 7,700 absentee ballots," he said. "We generally don't need 50 volunteers to open envelopes."
At last week's Town Council meeting, Shaughnessy insisted he and the other election officials "did the right thing" by keeping the story about the 190 ballots a secret for nearly a year. 
"We don't work for you," was Shaughnessy's answer when councilors asked why elected representatives of Bedford's citizens were left in the dark. Klein acknowledged those voters "were disenfranchised," but he stood by the decision not to inform them.
Developing….