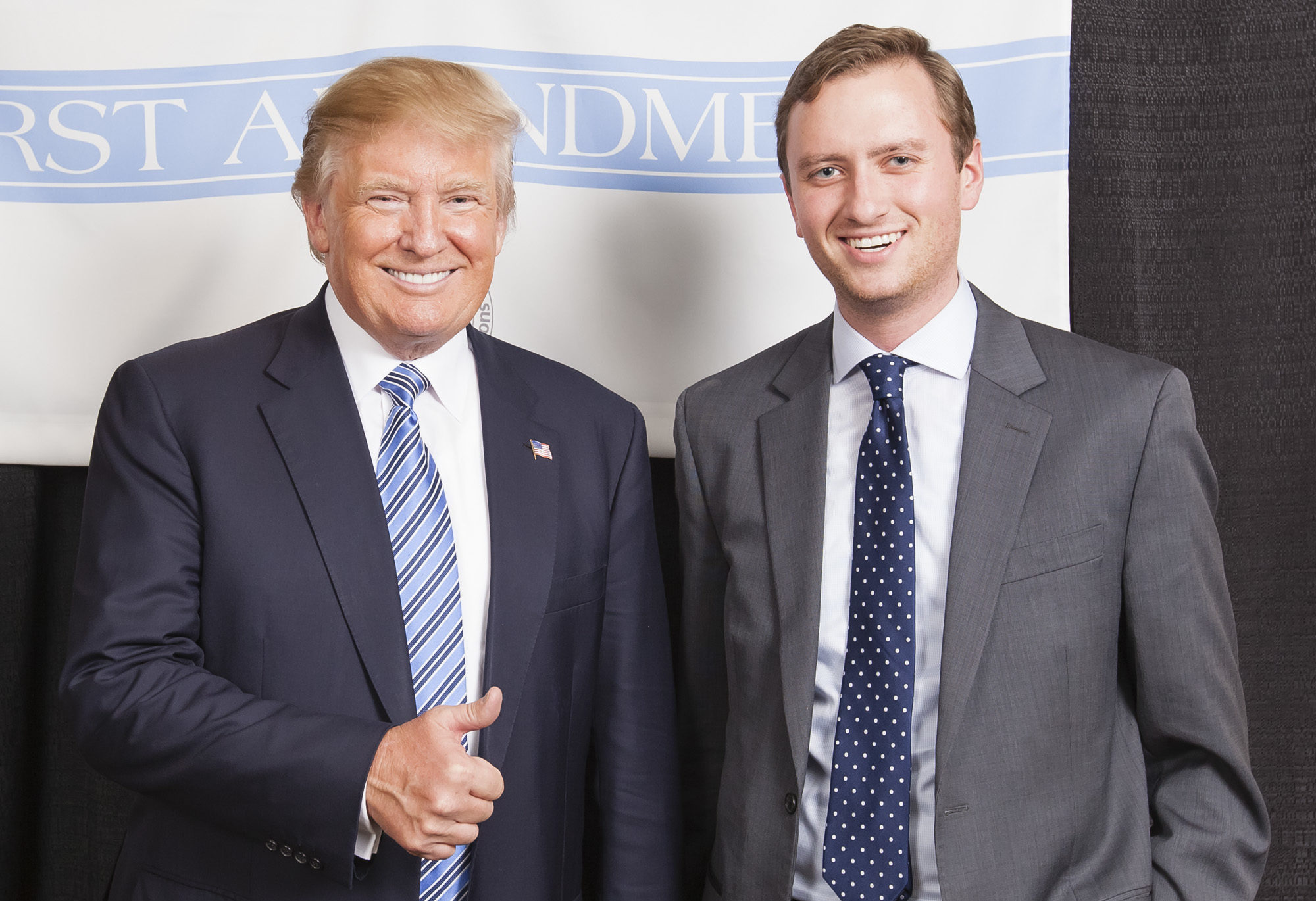 In the First Congressional District GOP primary, the candidates have their eyes on the prize. Beating incumbent Rep. Chris Pappas? Not yet. The big prize in the primary is the endorsement of former President Donald Trump.
"He's still the guy, he still matters substantially. He's still the leader of the Republican Party," said Rep. Fred Doucette (R-Salem), Trump's 2016 campaign state co-chair.
On Monday, candidate Gail Huff Brown announced her endorsement by Linda McMahon, best known for her role in creating the WWE empire. It's a "get" for Huff Brown's campaign because McMahon served as Trump's Small Business Administrator.
"With Gail, New Hampshire's 1st Congressional District is in good hands. As a working mother and grandmother, she knows what it's like to balance a family and a career," McMahon said.
Huff Brown has previously been endorsed by K.T. McFarland, the Trump administration's first Deputy National Security Advisor. McMahon's backing gives her another connection with Trumpworld. And she's likely to need it.
Huff Brown is in a battle with former Trump administration communications staffer Karoline Leavitt and former Trump State Department staffer Matt Mowers for the top spot in the primary. Trump endorsed Mowers in the 2020 NHGOP primary.
Leavitt has run hard on her Trump connections and continued loyalty to the former president, even denying Trump lost the 2020 election. When contacted Monday, she repeated the unfounded claim that Trump defeated Joe Biden.
"I am the only candidate who has the courage to say what the majority of Republican voters here in New Hampshire know – there is absolutely no way Joe Biden legitimately won more votes than Donald Trump," Leavitt said. "Granite Staters want a homegrown fighter, and that is why I am in this race."
Mowers said Monday he would love to get Trump's endorsement yet again.
"I was honored to receive President Trump's endorsement and to serve in his administration as Senior White House Advisor at the State Department where I implemented the America First agenda. I would proudly accept his endorsement again," Mowers said. 
Huff Brown, on the other hand, has a far more tenuous Trump connection. She spent 30 years doing TV news, mostly in the Boston market. But she describes her more recent experience as "serving alongside her husband Scott Brown as President Donald Trump's ambassador to New Zealand and Samoa."
Trump's endorsement will be a game-changer for the primary race, Doucette said. However, he is skeptical Trump will weigh in, and he says his advice would be for Trump to stay out of the race for the time being.
"If I were to advise him, all three (Leavitt, Mowers, and Huff-Brown) are solid Trump people," Doucette said. "How can you pit one against the other?"
Tom Rath, a longtime NHGOP strategist and a Trump skeptic, isn't sure the former president's endorsement would mean much in the race.
"This isn't a state that typically puts a lot of stock in endorsements of candidates," Rath said. "We like our candidates to be grounded in the districts in which they run."
It's hard to see a potential Trump endorsement coming in this race unless Trump sees an advantage for himself, Rath said. He sees a race that comes down to a contest between different shades of pro-Trump candidates, and there is unlikely to be an emergent centrist candidate who is anti-Trump.
And why would there? Polls show Trump remains popular among NHGOP voters, with a net +64 approval rating in October's Granite State Poll from the UNH Survey Center. However, that same poll found Trump's polling among all voters underwater with 57 percent of voters disapproving to 34 percent approving of the former president.
New England College Provost Dr. Wayne Lesperance said Trump's endorsement is not going to move the needle for Huff Brown or Mowers voters, but it could help Leavitt, who polls show isn't as well known as the other two.
"It will help one of the lesser-knowns the most if it came to them. But for a Mowers or Huff Brown it's not impactful," Lesperance said.
Trump's record on endorsements is mixed at best. According to Politico, many in the GOP are frustrated with Trump's endorsements, which seem based on whims rather than a coherent political strategy. And the candidates he's backing this cycle have been struggling early.
"If he spent a little more time and resources vetting and researching where he can have an impact and a little bit less time s—-posting, he could actually help his own legacy and move the ball forward," a Republican strategist told Politico.
Huff Brown has another problem positioning herself as the Trump favorite: Her husband's denunciation of Trump's behavior surrounding the January 6 Capitol riot.
"Absolutely, I mean he bears responsibility. I think his presidency was diminished as a result of this, and I think he's paying a price. He's been impeached twice. He was impeached for those actions," Brown said in a May interview on CNN.
Asked about the impact Scott Brown's comments might have, campaign spokesperson Nina McLaughlin told NHJournal: "Gail has been a long and strong supporter of President Trump. She worked hard for nearly four years to advance his America First agenda. She would welcome his endorsement."
Rath said Trump has always operated based on personality, rather than any political ideology. While a Trump endorsement can bring a wealth of donors and support to the candidate who wins his favor, it can also backfire. If Democratic voters don't have a primary race to worry about, Trump's endorsement could cause problems for his candidate with New Hampshire's open primary system.
"He might activate Democrats to vote in the GOP primary," Rath said.