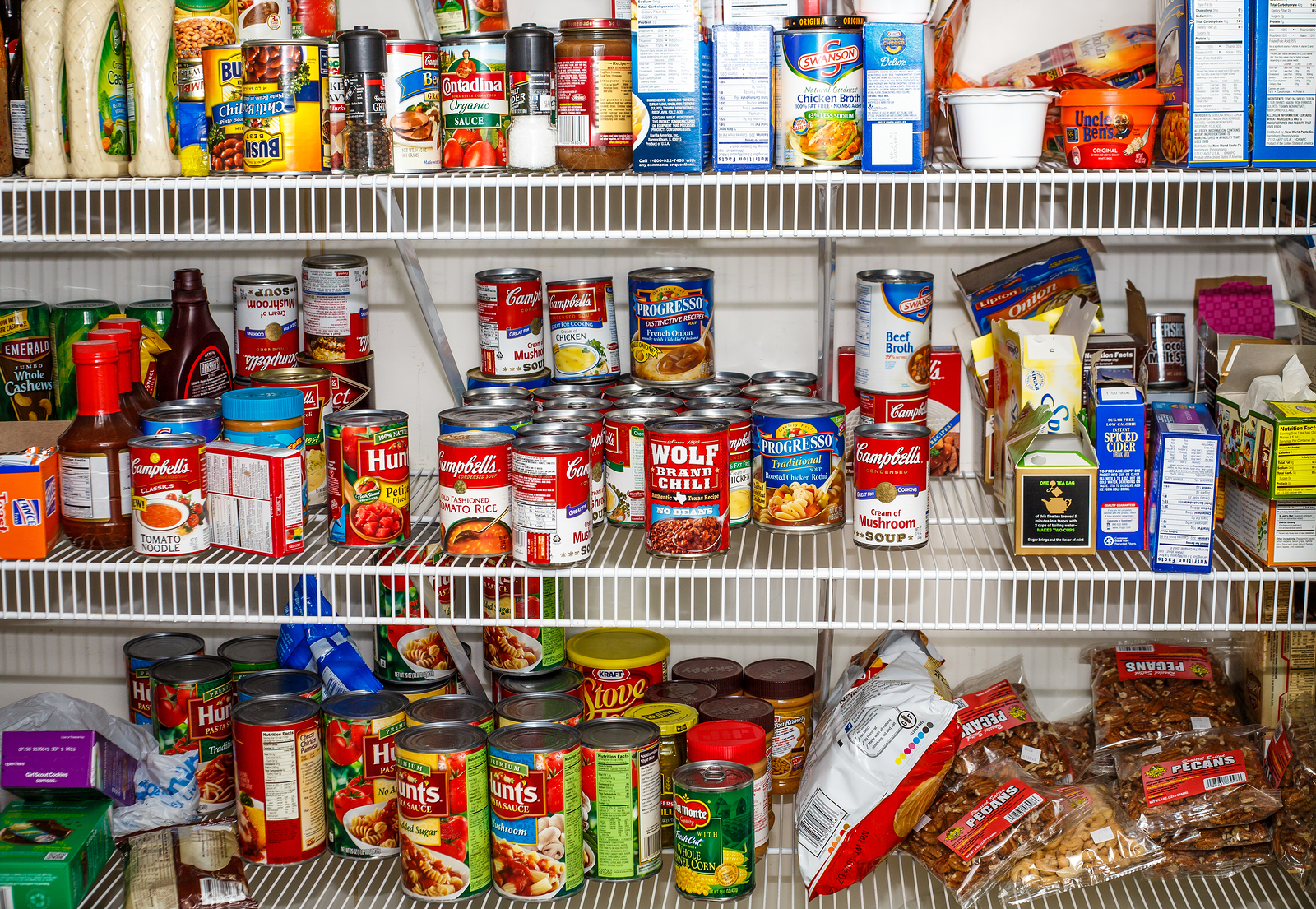 A bill seeking to change the requirements to receive food stamps in New Hampshire could be much needed reform for the welfare system or would prevent about 17,000 people from getting food assistance. It just depends on who's talking.
Senate Bill 7 was introduced by Sen. Kevin Avard, R-Nashua, on Tuesday in front of the Senate Health and Human Services Committee, and includes key provisions such as requiring the state's Department of Health and Human Services to use federal limits to evaluate families for food stamp eligibility and requiring individuals to pay child support if they receive food stamps.
"It's time for this reform to take place," Avard said. "Food stamp programs have outpaced job programs. We need to get people back into the workforce. The intent of this legislation is to strengthen New Hampshire's food stamp program so that it can remain solvent for those who truly need the benefits for years to come. By requiring an asset test, we are protecting those most in need be ensuring precious resources are not being diverted to those who do not need assistance."
Avard is especially passionate about the child support provision, because he said it personally affects his family. He said his daughter is owed $29,000 in child support.
"That affects my grandchildren," Avard said. "We need to reverse that trend, we need to support the parents that have dependent children. Our children deserve better."
Democratic Sen. Martha Fuller-Clark questioned the child support provision and how the state would force noncustodial parents to pay the money.The bill would require individuals to cooperate with the Division of Child Support Services, and custodial parents who seek food stamp assistance would have to identify the noncustodial parent.
Opponents find fault with the child support provision, but they also say the state's Supplemental Nutrition Assistance Program (SNAP) is already very precise, not easily abused, and the bill would target families who are working but are struggling to pay their bills.
"(Senate Bill) 7 is directed at struggling working poor families with children," said Sarah Mattson Dustin, policy director for New Hampshire Legal Assistance. "They're working, but they still can't make ends meet with the high cost of basic needs. The need for food is the most basic of human needs."
She said the law would make it difficult for people to qualify for food stamps if they have a gross family income greater than 130 percent of the federal poverty level — or $2,184 a month for a family of three. The federal government pays for SNAP benefits, but New Hampshire covers 50 percent of the administrative costs of the program.
The bill would also get rid of "expanded categorical eligibility," a mechanism within the law that allows for families who make more than income limit to receive food assistance, but still have enough expenses for services like child care that if factored into the formula, would qualify them for food stamps. Opponents said striking that provision would negatively affect the families and children on welfare.
The Granite State's expanded categorical eligibility differs from many states because in order to qualify for that, they must have children.
Sam Adolphsen, commissioner of finance for Maine's Department of Health and Human Services, said he supports the bill since the neighboring state has a similar law on the books.
"Welfare for able-bodied adults should be temporary and they shouldn't rely on taxpayers," he testified. "Those who can go to work should work."
Maine's food assistance law, passed under Republican Gov. Paul LePage, also includes work and volunteer requirements. Adolphsen said the state has led the country in getting people off food stamps and into a job.
"They didn't just disappear," he said. "They went to work. A job truly lifted them out of poverty."
However, a report by the Portland Press Herald found that even though there are fewer people on food stamps, the state received approximately $155 million in federal food assistance funds that it is not spending, and is trying to divert to programs to help the elderly.
The number of children who receive food assistance has dropped from 22,425 in 2012 to 8,461 in 2016, according to the Press Herald. Yet, there are still 19,000 kids living in extreme poverty.
Also, the Good Shepherd Food Bank, Maine's largest hunger relief organization, released a study earlier this month titled, "Hunger Pains: Widespread food insecurity threatens Maine's future," which doesn't paint a rosy picture on the current state of poverty in the state.
The New Hampshire Food Bank said if the bill was passed, they wouldn't be able to keep up with the demand of food. Even though less people would technically be on food stamps, Eileen Groll Liponis, executive director of the Food Bank, said she is concerned that cities and towns would need to foot the bill for food assistance as more families turn to local food pantries for help.
"We…are unable to handle the anticipated (food) poundage this bill would create," she said. "That would take power to buy food away for so many."
The bill does have the potential to make its way to the governor's desk. Most of the Republican leadership in the Legislature supports it, including Senate President Chuck Morse, Senate Majority Leader Jeb Bradley, who is also chair of the health and human services committee, and House Speaker Shawn Jasper.
Before the start of the legislative session, Jasper said he wanted to do something with welfare reform.
"There's a lot more to do in the area of welfare reform, and we're looking forward potentially to block grants coming from Washington that will take some of the strings off," he told NH1 News in December. "There are a lot of things that we can do to actually save the taxpayers money now that we have control and do it in a way that takes care of the neediest people in the state but makes sure that the scams are kept to a minimum."