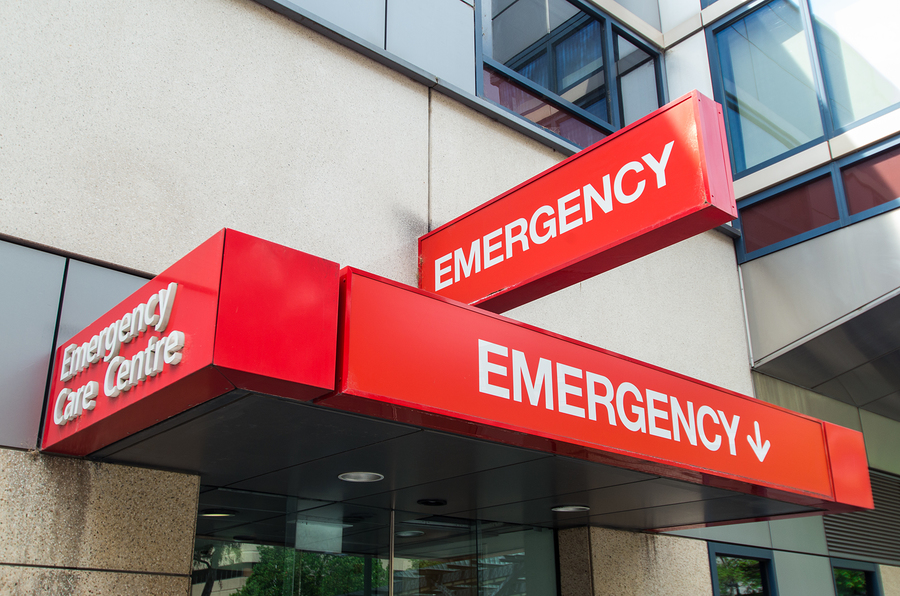 Strafford County Sheriff Mark Brave's lucrative contract with Frisbie Memorial Hospital was reached after an internal report recommended cutting back on security at the facility.
How did it happen? Critics say it didn't hurt that Brave's wife Jamie is Frisbie's former Chief Nursing Officer.
Jamie Brave left her job at Frisbie in December, days after being arrested for allegedly driving drunk after a Christmas party. Mark Brave was also in the couple's Mercedes at the time of the stop and deemed too intoxicated to drive for his wife. Both Brave's had a reported blood alcohol level of more than 0.15 percent, nearly twice the legal limit of .08 percent.
Hospital officials tell NHJournal there is no connection between Jamie Brave's senior position at the hospital and the administration's decision to override recommendations in order to hire her husband.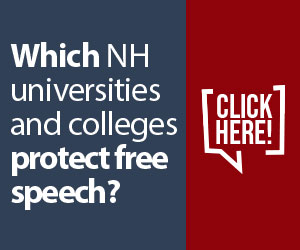 "We have a signed conflict of interest statement from (Jaimie Brave)," said Ellen Miller, the hospital's marketing and communications director.
Frisbie started a contract with Brave last year that maxes out at $100,000 annually.
Sources who contacted NHJournal, however, said while Jamie Brave was not in the room during any negotiations between hospital administration and Mark Brave, she was instrumental in bringing the two sides together.
Mark Brave did not respond to requests for comment.
Miller told NHJournal that Mark Brave was contracted to provide extra security in response to an incident that left a hospital security staffer fatally injured. Rick Semo, a Frisbie security guard, was assaulted by Tyler Thurston outside the hospital's emergency room in December 2020. Semo died days later from his injuries.
While it might make sense for the hospital to add security staff to the campus in the wake of Semo's death, in reality, Frisbie's parent company, Tennessee-based HCA Healthcare, wanted to cut security in the weeks after the attack, according to an internal report obtained by NHJournal.
The Physical Security Assessment by HCA's Kat Kemper and sent to former Frisbie CEO Jeff Cionti and CFO Matt Untch on Jan. 12, 2021, stated Frisbie should cut its number of full-time equivalent unarmed security staffers down to 5.2 full-time employees.
Kemper's assessment stated the hospital was considered low-risk and needed only one security officer on duty around the clock and one supervisor on duty 40 hours a week. Sources say the hospital followed that recommendation for staffing levels, with deputies on campus supplementing the one staffer.
The report also stated there were security risks in the hospital's labor and delivery department. The security staff did not have the ability to monitor the department electronically, and the hospital was placing non-labor and delivery patients into the department. In addition, Kemper's report stated a teenager placed on a "hold" was in a room inside the same department as newborn infants and mothers. "Hold" is a term typically used for people in custody for a mental health crisis.
Frisbie has since announced plans to close its labor and delivery department. Pregnant women will be diverted to Portsmouth Regional Hospital for healthcare services.
Kemper's report also found the hospital had not completed an annual risk assessment for infant security and pediatric security.
Miller said she was unaware of the report's existence when contacted by NHJournal.
Sources tell NHJournal the hospital is currently understaffed when it comes to security, even with the addition of deputies from Brave's department. The security situation puts staff and patients at risk, the sources, said and puts security staffers in the position of having to use force more often in potentially violent situations.
While security contracts like the one at Frisbie are common for New Hampshire sheriff departments, Brave's department has just two: The Frisbie contract and a contract with the Farmington School District to provide a deputy to serve as a School Resource Officer/Truancy Officer.
Brave, a Democrat who is New Hampshire's first elected Black sheriff, ran on a platform opposing police officers in schools.