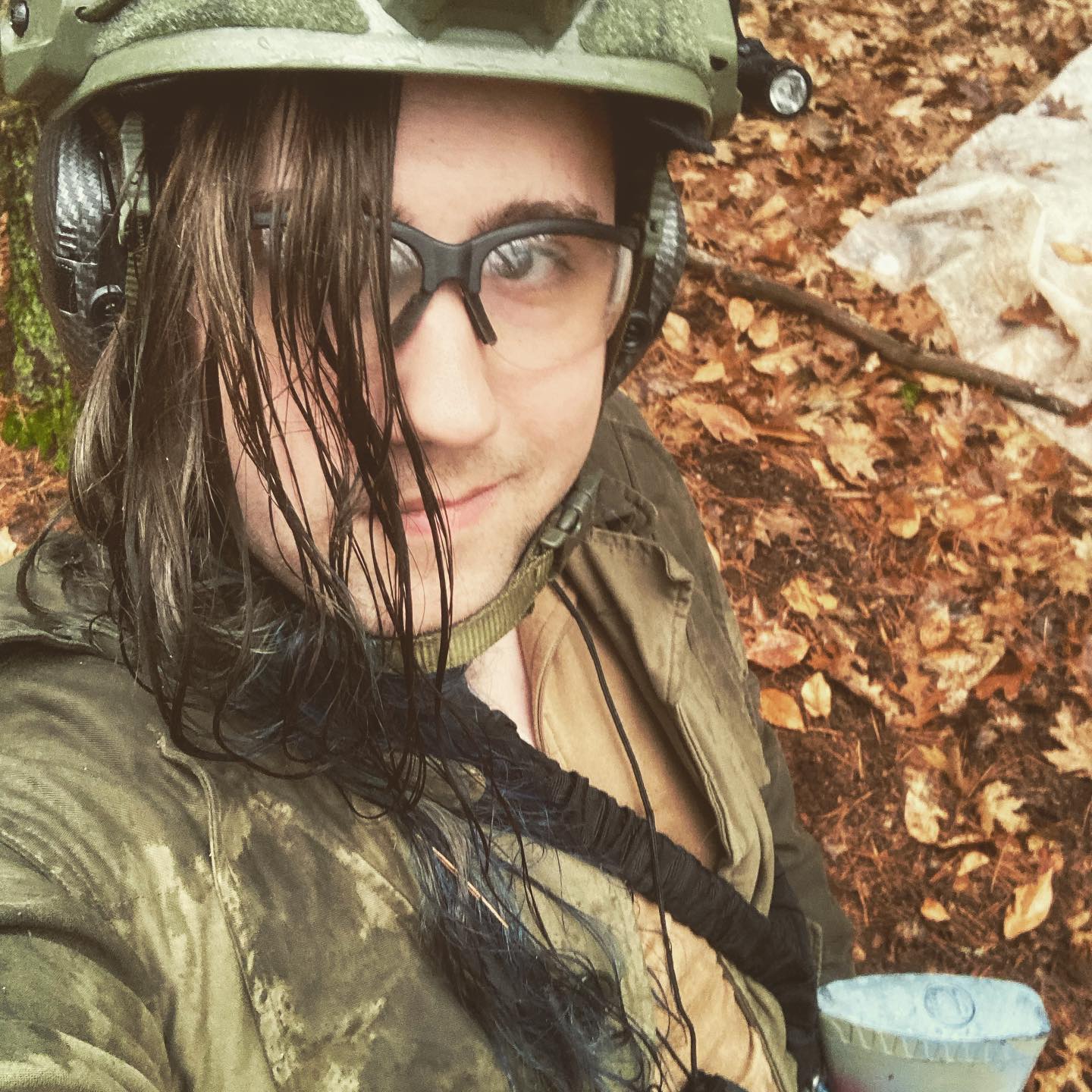 One of the founders of Rainbow Reload, a New Hampshire-based group of LGBTQ people who teach others how to defend themselves with firearms, scoffs at the idea the organization is dangerous.
"All Rainbow Reload does is train, explain how guns work, and we make sure there is no political activity," said Finn Sicaria, who uses the pronouns they/their. "We make sure it stays a comfortable space that everyone can access."
It is part of the national movement "pink pistol" movement that can be traced back to an article at Salon.com by Jonathan Rauch.
Angered by violence against the LGBT community, Rauch wrote, "The gay movement often portrays homosexuals as helpless victims. Here's an alternative: Arm them… If it became widely known that homosexuals carry guns and know how to use them, not many bullets would need to be fired."
Sicaria is a pseudonym used while they sort out their gender identity transition. The 33-year-old says they moved to southern New Hampshire several years ago to get away from violence directed at queer people and to get away from local governments that restrict the right to bear arms.
"I'm never leaving," Sicaria said.
After being a victim of an assault while in college in New Jersey, Sicaria went through the extensive process of getting a license to carry a pistol in that state. Later, Sicaria moved to Boston, hoping to find a home in the city's gay community. Because of the Bay State's own restrictive gun laws, Sicaria had to get rid of their guns.
"I had disarmed to move to Massachusetts, thinking I was making myself safer," Sicaria said.
That was not the case. Sicaria said they were unsafe in Boston. Sicaria was subject to harassment and abuse, like being targeted with milkshakes or being spat on.
"I had this fantasy in my head that the communities could be isolated," Sicaria said. "I learned to move fast and get out of the way."
Sicaria soon found themselves again the victim of violence and left the city to stay with friends in New Hampshire to recover. Here in the Granite State, Sicaria was once again able to legally carry a gun.
"New Hampshire allows me to be who I am and to defend myself," Sicaria said.
In New Hampshire, Sicrari became part of a like-minded community of people who wanted to be able to defend themselves. However, many in the group were unhappy with their options. Too many pro-Second Amendment groups were actively political and leaned too far to the right for Sicaria's circle.
Rainbow Reload started as a way to teach other LGBTQ people how to use guns safely while steering clear of politics.
"We train queer people; that's all we do," Sicaria said.
Many of the people who come to Rainbow Reload meetings and training have themselves been victims of hate-oriented violence, Sicaria said. There is a desire among New Hampshire LGBTQ people to be able to defend themselves and their community, as well as an appreciation for New Hampshire's respect for personal liberty and gun ownership.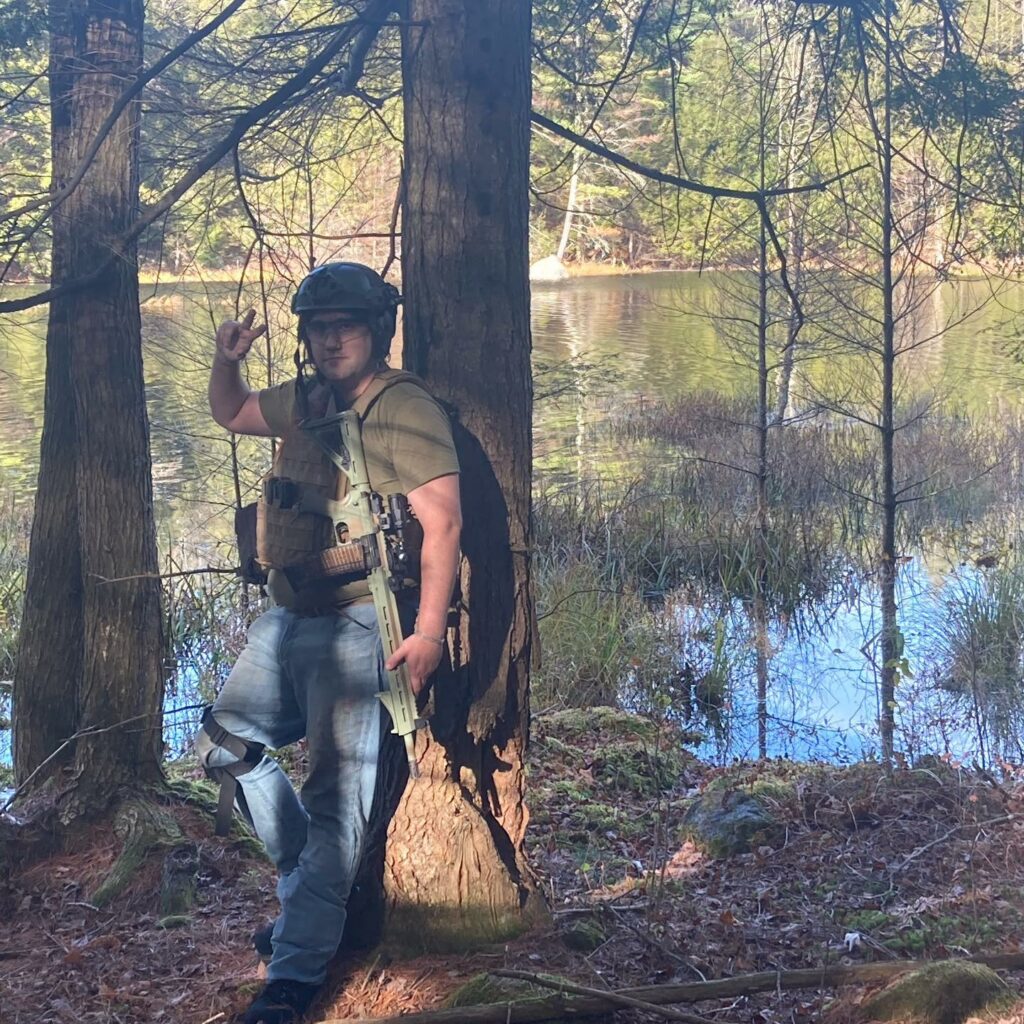 The training usually occurs at a friendly gun range or a site in the woods.
Sicaria is not apolitical. They are trained as an EMT and serves as a  volunteer street medic for protests. Sicaria is also part of a community defense group that provides security at protests. Those actions are separate from Rainbow Reload, Sicaria insisted.
The community defense team typically operates at protests in a way not to be noticed, or in ninja mode, Sicaria said.
"If we did our job right, you have no idea we were there at all," Sicaria said.
New Hampshire has seen an uptick in hate crimes over the past several years. The white supremacist group NSC-131 has taken root in the Granite State among others known hate groups. Two members of NSC-131 were recently charged with civil violations by New Hampshire Attorney General John Formella. Christopher Hood and Leo Anthony Cullinan were allegedly part of the NSC 131 demonstration on a Route 1 overpass in Portsmouth last July, during which they displayed a sign that read "Keep New England White."
Sicaria said it is time for LGBTQ people to realize they need to defend themselves against the active hate groups that are operating in New England and beyond.
"There are angry Nazis with plate carriers and AR-15s, the people who hate us, and they have been training for years," Sicaria said.
Sicaria is concerned about what they see as the rising angry rhetoric directed at queer people, which they fear could lead to violence.
"It's hard to describe how it felt watching it slowly creep on," Sicaria said.
Sicaria has no patience for those in the LGBTQ community who engage in violence, like the killer in the recent school shooting in Nashville. In the incident, a transgender person killed three children and three adults. Sicaria is angry with those on the left who argued that the shooter was justified because of anti-transgender rhetoric and violence.
"The shooter is a literal piece of f***ing sh**. A broken monster," Sicaria said. "We need to eliminate the idea that this is something we can blame on any sort of discrimination. This is somebody who was a monster."