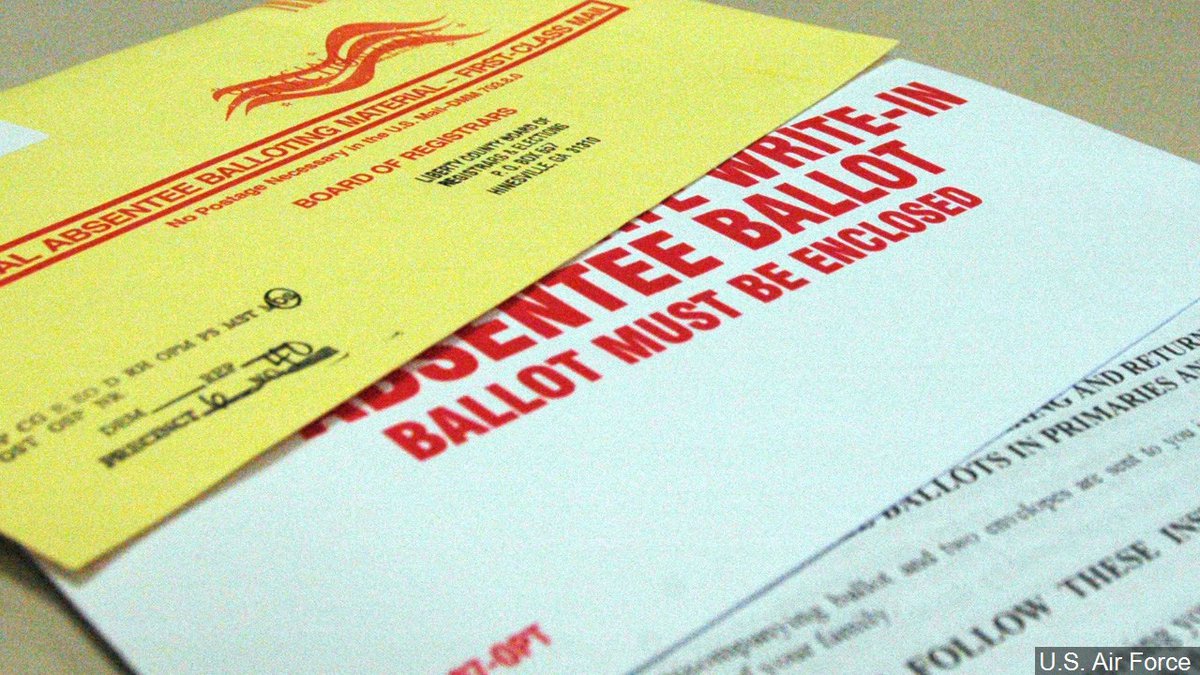 An NBC News website tracking early and absentee ballots reports Granite State Democrats hold a 44 to 30 percent advantage over Republicans.
For Democrats, that is the bad news.
Political pros tell NHJournal that Republicans are the party of Election Day voting, a trend that has increased in the wake of President Donald Trump's unfounded claims of widespread election fraud. Democrats, on the other hand, embraced early and mail-in voting during the COVID-19 pandemic.
As a result, New Hampshire Democrats have typically enjoyed two-to-one margins in the ballots cast before Election Day arrived. But according to NBC News, of the more than 45,000 early ballots cast in New Hampshire as of Monday, 44 percent were from registered Democrats, 30 percent from registered Republicans and 26 percent from undeclared or third-party voters.
"More Democrats (54 percent) than Republicans (32 percent) say they will vote early — a 22-percentage-point difference," Gallup reported last week based on a national sample.
However, Michael McDonald, the University of Florida political scientist who tracks early voting data, recently told CNN there are red flags for Democrats in the data already collected.
"On balance, the early vote in a typical election is usually won by Democrats, or at least registered Democrats. This election cycle it is the Republicans who are winning the early vote," McDonald said.
According to McDonald, as of last week, registered Republicans have an almost 180,000-vote advantage in both the mail ballots and the in-person early vote nationwide. While Republicans tend to outnumber Democrats at in-person voting, they are now surprisingly taking a big advantage in early voting, he said.
While Democrats are signaling a preference for early voting, this year the reality is trending toward Republicans, according to McDonald, with more Republicans returning their early ballots than Democrats.
"So, if you look at the return rate, as of (November 2), 48 percent of Democrats have returned their mail ballots compared with 55 percent of Republicans. So those are people who have a mail ballot in their hand, and you're seeing a big disparity there in these return rates," McDonald said.
Former House Speaker Bill O'Brien said the data currently shows Democrats are slipping in the early vote game, with fewer of their voters even asking for absentee ballots this cycle. Democrats have a major enthusiasm gap driving the declines, he said.
"The fact that only about 6 to 7 percent of the ultimate vote in absentee ballots have been requested and that the Democrats have gained less than a .06 percent advantage for all their absentee ballot efforts certainly shows their voters are discouraged," O'Brien said. "And Democratic voters should be discouraged because they have to choose whether to effectively join the weird branch or the insane branch of the Democratic Party by voting for Democratic candidates almost exclusively representing one or the other."
This year's totals are already down from past cycles. In 2020's COVID-era election, more than 260,000 of about 815,000 ballots cast were via mail, or about 31 percent of the total
The high absentee ballot turnout is largely due to COVID fears driving more people to skip the voting lines. This year's 45,000 early ballots are like 2018's 45,000 ballots cast. That midterm election saw a total of 580,000 ballots, meaning the early vote made up about 8 percent of the total.
The New Hampshire Secretary of State's Office does not break down the total data by party registration.