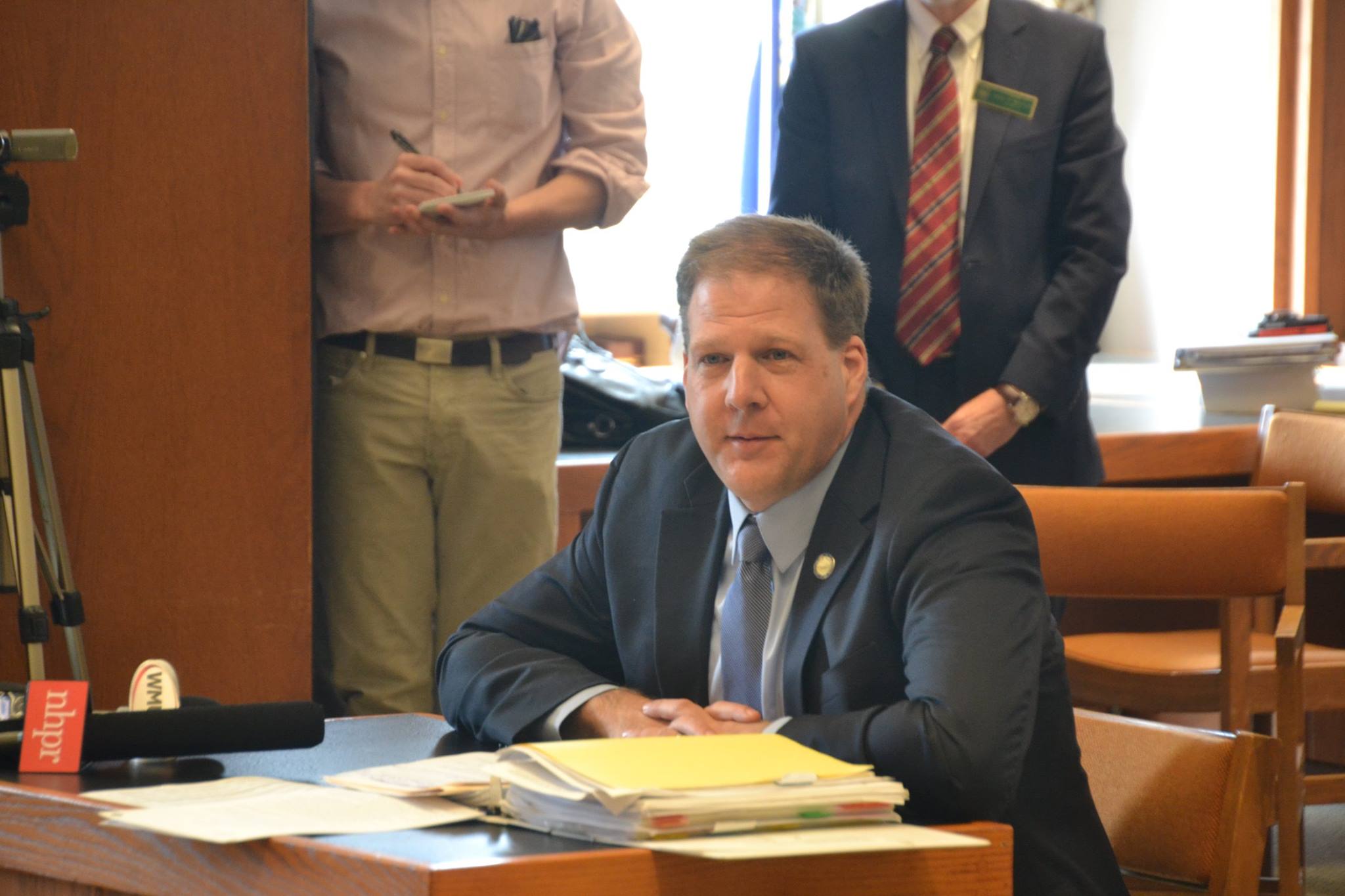 In a victory for New Hampshire Gov. Chris Sununu, the House Education Committee voted favorably for a bill that would increase state funding for full-day kindergarten. However, a school choice bill was killed for the rest of year.
Sununu has called himself a "believer in school choice," but had some reservations about Senate Bill 193, which would establish education freedom savings accounts for parents to use taxpayer funds and turn them into personal "scholarships" for students.
The measure would have allowed parents to use the approximately $3,500 that schools receive per student and put the money for tuition in private or religious schools, pay for the costs of homeschooling, or even for supplies to tutor their children. It's similar to the typical voucher program in other states, but the New Hampshire bill allows parents to use the funds for multiple educational opportunities that they want for their child.
Opponents don't want taxpayer funds to be diverted from public schools. They also say the program would unconstitutionally provide taxpayer dollars to religious schools. Supporters argue the bill gives parents more options for their students.
The House Education Committee sidetracked the bill Tuesday and voted 15-4 to retain it in committee to study further, essentially killing the bill until 2018.
"There are a lot of aspects to this bill which I think we really need to drill down," said Rep. Rick Ladd, R-Haverhill, chairman of the committee.
The bill previously passed the Senate on a 14-9 vote in March.
Rep. Mary Heath, D-Manchester, said "this bill undermines public education."
"Our New Hampshire Constitution is clear that public funds cannot be used for sectarian purposes," she added. "We have failed to fund our public schools in the manner in which we should fund them. To move to this process would undermine what we have stood for."
Sen. John Reagan, R-Deerfield, was the author of the bill, and he told reporters after the vote that retaining the bill was due to the result of special interest groups, specifically the unions, who blocked his legislation. He said it was a loss for the students of New Hampshire.
Yet, the bill had bipartisan support in its defeat with several Republican lawmakers saying they wanted to draft a better version of the bill that has a chance of passing in the Legislature.
Rep. Dan Wolf, R-Newbury, said retaining a bill in committee is equivalent to "death with dignity. So let's hope that this is death with dignity."
Despite supporting school choice, Sununu raised questions last week about how the legislation could impact public schools.
"I think when it comes to using state money for schools, and I think a lot of people know I'm a big believer in school choice, that whatever we do, we have to make sure we're not harming public schools," he told New Hampshire Public Radio. "We're not just removing funds out of those schools and we understand that as we move money around, what those pros and cons might be. I do have concerns when you start using state funds, whether it be a voucher program, or all the different terms that you want to put for it, to schools of a non-public nature."
FULL-DAY KINDERGARTEN PASSES
At the same committee hearing, on a 15-4 vote, representatives passed Senate Bill 191, which would increase funding for full-day kindergarten, a priority Sununu has pushed this legislative session.
Sununu made a rare appearance before the committee last week, urging the House committee to approve the Senate bill, which was modeled after his original proposal.
In his budget proposal, Sununu called for $9 million-a-year to be given out in grants to the communities with high levels of low-income students and English language learners that wanted to opt for full-day kindergarten programs instead of half-day. The Senate approved of that plan in March on a 21-2 vote.
The House Education Committee voted to amend the bill, recommending that the House fund full-day kindergarten for all communities, regardless of need, that wanted to expand their kindergarten programs. They also voted to increase the cost to approximately $14.5 million per year, which was the same amount that Sen. David Watters, D-Dover, proposed in the first draft of the bill in the Senate.
"Today's actions are a significant step forward for New Hampshire," Sununu said in a statement. "Full-day kindergarten is good for children, families, and a critical tool in retaining our workforce."
The bill will be taken up by the full House next week. If passed, it would be sent to the House Finance Committee for review, before returning to the House for a final vote.
Sign up for NH Journal's must-read morning political newsletter.