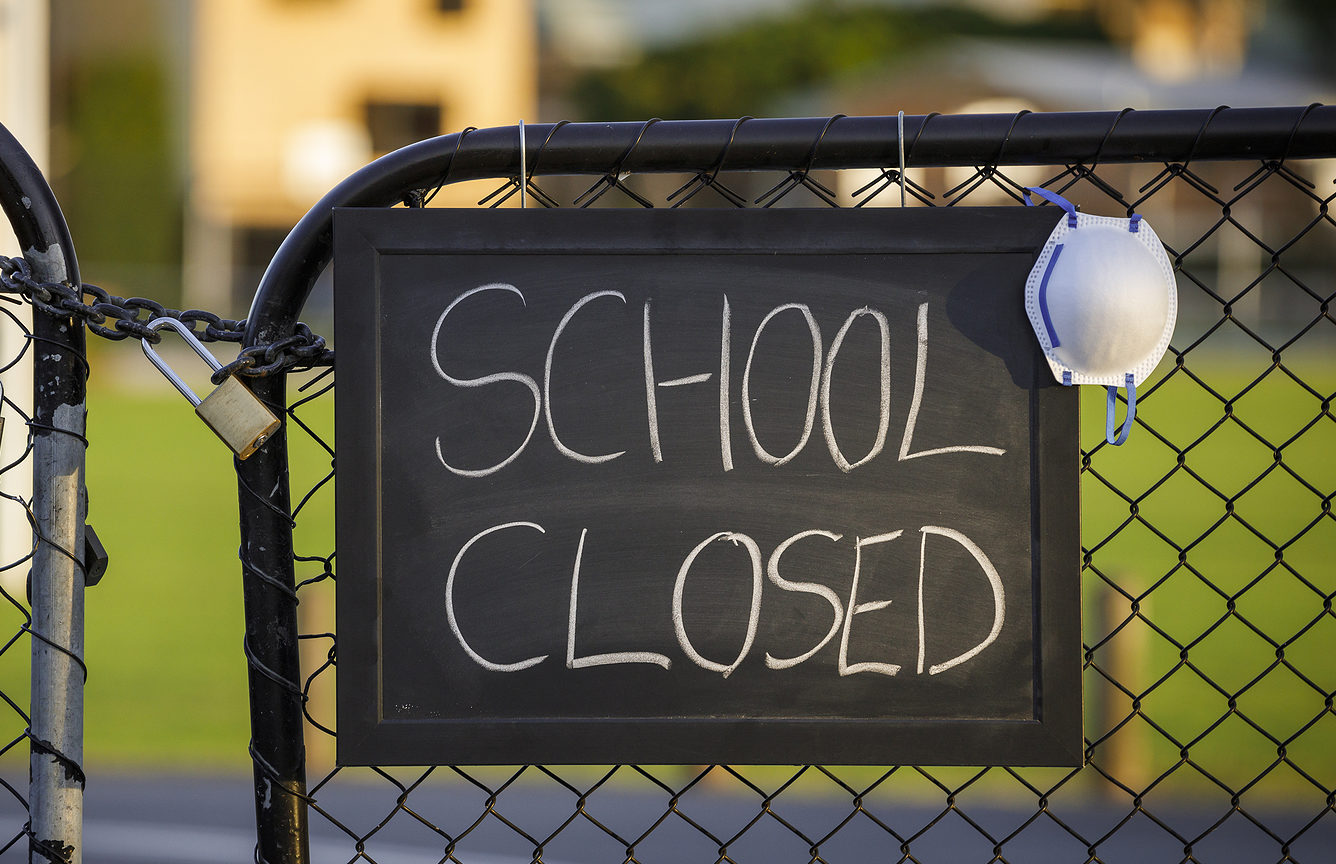 Decades of educational gains were lost during the COVID-19 classroom lockdowns, leaving vulnerable students with learning gaps that will last a lifetime, according to new data out this week. 
The National Assessment of Education Progress report, released Thursday by the U.S. Department of Education, shows test scores for nine-year-old students declined five points in reading and seven points in math compared to 2020. According to NAEP, that is the largest average score decline in reading since 1990 and the first-ever score decline in mathematics.
In an odd twist, Democrats who pushed to keep classrooms closed are now blaming Republicans for school shutdowns.
Dr. Aaron Pallas, a professor of Sociology and Education at Teachers College, Columbia University, told The Wall Street Journal it could take decades for these students to close the learning gaps, if ever. "I don't think we can expect these 9-year-olds to catch up by the time they leave high school. This is not something that is going to disappear quickly."
New Hampshire's Department of Education Commissioner Frank Edelblut said the results are not surprising given the long school shutdowns and remote learning challenges from the early days of the COVID-19 pandemic response.
"COVID negatively affected student performance across the board and exacerbated systemic problems in achievement that preceded COVID, notably high performing students–top quartile–holding steady or making modest gains/losses while bottom quartile students–those already the most vulnerable–are falling farther behind," Edelblut said. "In math, the top 10 percent of students nationwide declined 3 points while the bottom 10 percent declined 12 points. English Language Arts tells a similar story for national trends. Among these declines, black students fared the worst."
The NAEP scores for New Hampshire students will be released in October.
 Jason Bedrick, the Heritage Foundation research fellow at the Center for Education Policy, says the scores show the depths of the shutdown's calamity.
"The dismal NAEP scores confirm what we already knew: the unnecessary school closures that the unions demanded were disastrous for children, especially the most disadvantaged. Black and Hispanic students saw two-to-three times the decline of White students. For Black nine-year-olds, for example, nearly three decades of progress in math was wiped out. Proficiency rates were already low. This is a calamity," Bedrick said.
A calamity the Biden White House is trying to pin on the GOP.
On Thursday, White House spokesperson Karine Jean-Pierre said it was the Biden administration who re-opened classrooms, and she said it "was the work of Democrats in spite of Republicans."
In fact, Democrats overwhelmingly supported teachers unions' efforts to keep classrooms closed long after most European countries had students back in school. In July 2020, the Democratic National Committee even ran TV ads accusing President Trump of trying to re-open classrooms too quickly.
"Desperate to reopen schools because he thinks it will save his reelection, threatening their funding, ignoring how the virus spreads, risking teachers' and parents' lives, going against the advice of experts," the DNC ad says.
Edelblut said he is looking forward and is focused on solutions. He said all options need to be on the table to guarantee that students going forward can get the education they need.
"Recovery back to where we were before COVID should not be our goal. No one was satisfied with that performance. We now have an opportunity to lead and transform the disrupted education system to serve all students, top performers and those who are not finding success in the current system," Edelblut said.