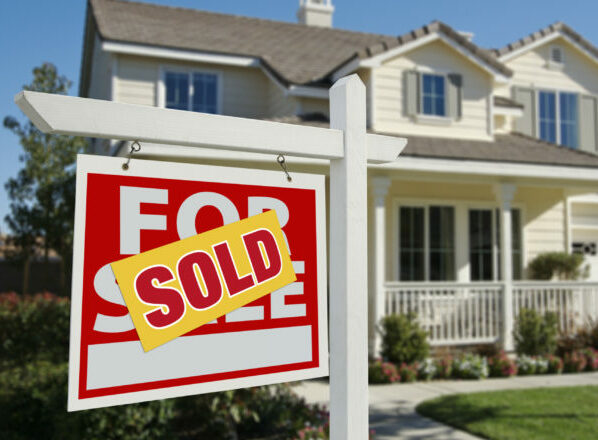 In a new analysis of home value and purchasing power trends, New Hampshire ranks fourth in the nation, with home values up 6.1 percent in the last year alone.  Compared to the national average of a mere 2.3 percent increase, that's good news for Granite State homeowners. In fact, some people are asking if the news is too good.
Housing prices are frequently mentioned by workers thinking of relocating to New England, in particular younger workers.  While rising home values can make existing homeowners happy, it makes relocating to New Hampshire that much harder for renters and would-be future buyers.
"We can say all day long that we want young people to move back here, but there is no place for them to live where they would like to live." That's the view of Carmen Lorentz, executive director of Lakes Region Community Developers. She told the Laconia Daily Sun: 
"Many of the young and talented workers that we are begging to stay or move to New Hampshire do not want to live in an apartment. Many of them want to own a house – that is part of the New Hampshire lifestyle they envision for themselves."
And with New Hampshire home prices consistently rising faster than both the New England region and the rest of the nation, it makes that vision harder to realize. In an interview on NHPR last month, Executive Director of the New Hampshire Housing Finance Authority Dean Christon, described the NH housing market as "an environment where there's price pressure and limited inventory of both [housing] up for sale and rental housing.  It affects lower income people more, and it affects people trying to purchase their first home."
So are rising home values creating a crisis?  Mark Fleming says… not yet. Fleming is Chief Economist for First American Financial Corporation, the company that calculates the Real House Price Index (RHPI) rankings based on income, mortgage rates and an unadjusted house price index.  Fleming told NHJournal.com that, while New Hampshire housing prices are up, they still aren't "back."
"Our index for New Hampshire is a 68 on a 100 scale, 100 being the purchasing power of a homeowner in the year 2000," he says.  "In real terms, New Hampshire is still 32 percent away from getting back to their year 2000 levels."
A key factor in that relative affordability? New Hampshire incomes, which also rose last year. Personal income in the Granite State grew by 3.5 percent—the fastest in New England.
Still, Fleming says, unless something changes, the housing market could start having a negative impact on the rest of the economy by pricing out both young families and the skilled workers employers need. The issue, he says, isn't on the demand side—even if interest rates doubled, there would still be a net increase in demand, Fleming estimates. It's on the supply side.  There just aren't enough housing units being built in New Hampshire for long-term price stability.
Bob Quinn, Vice President of Government Affairs for the NH Association of Realtors. agrees.
"We believe the best long-term solution is increasing housing stock and thereby maintaining our growing economy," Quinn told NHJournal.com.  "The most significant impediments to housing from a public policy perspective are restrictive zoning laws. Some communities put up unnecessary obstacles to the development of housing, which increases the cost. We strongly believe in allowing developers to build more densely, therefore accommodating both the desires of home buyers while preserving New Hampshire's natural resources."
Data from the New Hampshire Housing Finance Authority appears to back this view. Their February 2018 Housing report found:
A relatively low inventory of homes for sale, particularly under $300,000
Housing permits (reflecting construction activity) of multi-family and single-family homes at half the level they were prior to the Great Recession (end of 2007)
In addition to increased supply, Fleming also urges New Hampshire leaders to promote education in high-skill, high-wage jobs.  "Your region is never going to compete on price," Fleming says. "But you can encourage young people to pursue the high-wage jobs of the future to pay the housing prices of the future."
The good news is that New Hampshire's housing assets continue to increase in value. Perhaps the better news is that, with increased inventory and an educated workforce, New Hampshire has the public policy tools to keep from "valuing" itself into a housing crisis.