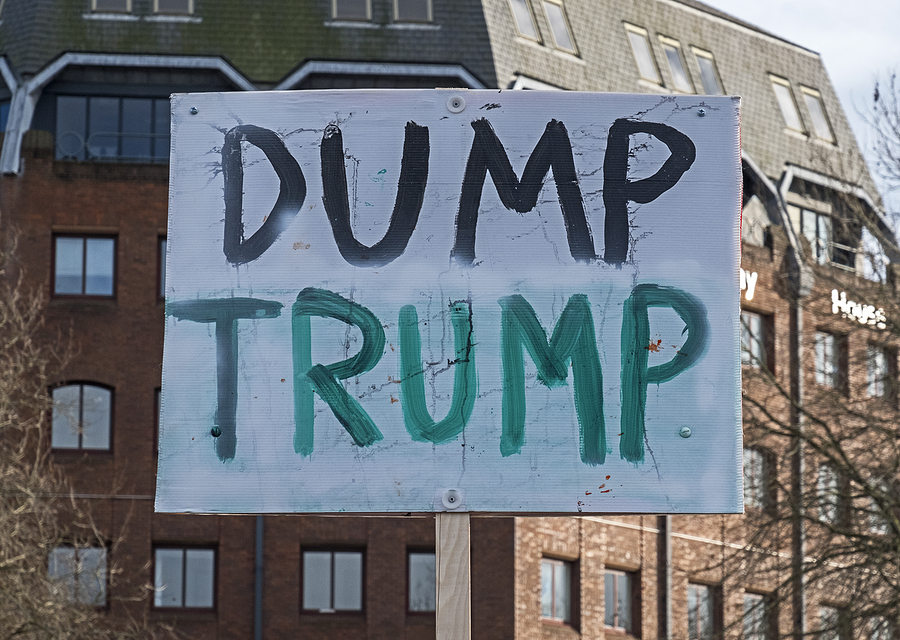 The New Hampshire woman who threatened a Republican Michigan election official and her daughter over the 2020 election has delayed her plea bargain, again.
Katelyn Jones, 23, was arrested by FBI agents at her mother's Epping home in December 2021 after she allegedly made threats against Monica Palmer, chairwoman of the Wayne County Michigan Board of Canvassers, and her daughter.
"Hmm, It'd be a shame if something happened to your daughter at school," Jones allegedly wrote in one of many alarming messages posted to Palmer's social media accounts. 
Now, Jones is negotiating a plea agreement with federal prosecutors. She was charged with making interstate criminal threats. Court records filed in the United States District Court in Easter Michigan show Jones was supposed to have a plea hearing this week but requested a delay until April based on COVID-19 related setbacks.
Jones was reportedly angry that Palmer voted against certifying the election results that showed President Joe Biden won the election, in effect supporting a possible challenge by President Donald Trump. Jones, an adamant Trump opponent, responded by sending Palmer violent threats, including bloody photographs of nude women along with threats directed at Palmer's daughter.
"F***ing with our election is TERRORISM, and us Americans clearly don't tolerate terrorists so yes you should be afraid, your daughter should be afraid, and so should (name of Palmer's husband,)" Jones allegedly wrote in one of the messages.
Jones is a former Michigan resident but was living at her mother's New Hampshire home when she made the threats, according to court records.
Palmer voted against certifying the election in heavily African American Wayne County, Michigan. Her actions were seen as part of Trump's doomed efforts to change the election result that saw him lose the presidency. Despite Palmer's vote, Michigan eventually certified its election showing that Biden won the state. 
"Racist Terrorist B*tch," Jones allegedly wrote in one message.
Jones allegedly sent Palmer a photo of a nude, mutilated, dead woman and wrote, "I'd just like you to imagine that's … your beautiful daughter."
When confronted at her mother's house in Epping, Jones reportedly acknowledged to FBI agents that she had sent the messages. Jones said she made the threats and called Palmer a terrorist and a racist, according to court records.
Jones is currently free pending trial on a $10,000 bond. 
Violent political threats are becoming part of the political landscape. Last month, former Allenstown Middle School instructor Daniel Rattigan pleaded guilty to charges he threatened to mutilate state Rep. Keith Ammon (R-New Boston) and sexually assault one of his family members in response to the Republican lawmaker's support for anti-CRT legislation.
Rattigan called Ammon a racist in the messages and he made numerous obscene and graphic threats against Ammon and a family member.
"I truly hope you get skull f***ed to death you pathetic privileged white [expletive] boi," Rattigan wrote in one of the messages.
Also in December, Amherst resident Ryder Winegar, 33, was sentenced to 33 months in prison for calling members of Congress and threatening to rape and murder them if they did not support President Donald Trump after the 2020 election.
One message Winegar left, edited to remove extreme profanities, is a typical example:
"Here's the advice, Donald Trump is your president. If you don't get behind him, we're going to hang you until you die … You can come, you can keep being a shill for the Chinese Communist Party. And you know, like the, uh, the Jewish banking cartel, or you can stand up and do the right thing and back America's president Donald Trump. Support freedom."