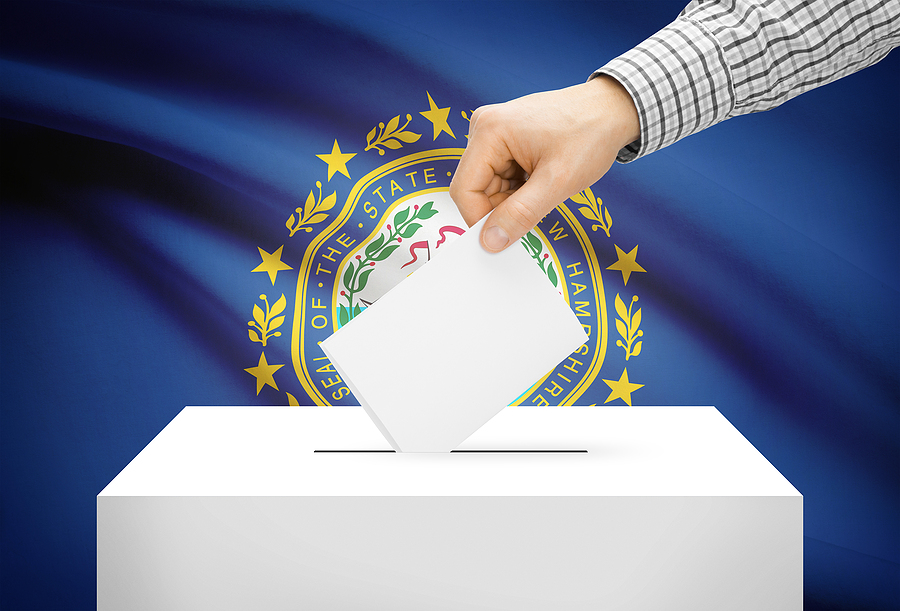 A New Hampshire judge tossed a lawsuit from progressive organizations challenging the state's new "affidavit ballot" law, designed to prevent voter fraud by ensuring every voter provides ID.
As soon as Gov. Chris Sununu signed the new law, known as SB418, last year, partisan organizations like 603Forward, Open Democracy Action, the ACLU, and several progressive activists filed suit. They were represented by former Hillary Clinton campaign attorney Marc Elias, best known for his role in the now-debunked "Russia Collusion" dossier scandal.
Hillsborough Superior Court Judge Charles Temple ruled Friday none of the organizations or individuals challenging the law have a case.
Under the new law, voters who register on Election Day without state-required ID are given an affidavit ballot, which is not counted until their identity is verified. The voters are also given a packet of information, including a prepaid overnight envelope, in order to assist them in proving their identity.
Rep. Ross Berry (R-Manchester), chair of the House Election Law Committee, said the court made the right call.
"The court's dismissal of these lawsuits is a resounding victory for common sense protections of our democratic process," Berry told NHJournal. "Before SB418, any person could walk into any voting location on Election Day, register to vote without producing any ID or proof of residency, and be handed a ballot. This system was ripe for abuse — and we know it was abused. For example. a former Democrat poll worker voted in the morning, went to his car, put on a wig, then registered as a woman, and cast a second ballot."
New Hampshire Democrats have long opposed voter ID requirements, and all four members of the federal delegation have voted to let the federal government override states' voter ID laws.
The plaintiffs, including former Rep. Manny Espitia and progressive activists Dan Weeks and Louise Spencer, argued the law misuses taxpayer money, forcing the Secretary of State's Office to pay for the information packets, envelopes, and postage. Temple rejected their argument, writing that the state spending money on stamps does not equal a significant constitutional violation.
"These minimal expenditures bear little to no relationship to the merits of the plaintiffs' claims," Temple wrote.
Espitia declined to comment when reached by NHJournal.
Organizations like 603Forward tried claiming SB 418 was forcing them to engage in preparing new voters to deal with the law and diverting resources and funds they would have used for other purposes. Temple, again, did not buy that argument, writing the groups failed to identify any actual constitutional rights that were being denied because of SB 418. 
Lucas Meyers with 603Forward declined to comment. 
Chris Ager, chairman of the New Hampshire GOP, applauded the ruling, saying Granite Staters who want secure elections can rest easy.
"This decision is a big step forward in the ongoing effort to ensure the integrity of New Hampshire's elections," Ager said. "New Hampshire Republican legislators took the lead on this very important issue. I applaud the court's decision to further secure our elections for all who cast a ballot. The vast majority of Americans and Granite Staters want voter ID and secure elections, and that's what New Hampshire Republicans are delivering."
Secretary of State Dave Scanlan, whose office was a defendant in the case, tried staying above the fray when reached for comment. 
"Judge Temple's decision is clear and speaks for itself. We have no additional comment," Scanlan said.
The SB 418 lawsuit is open to appeals, and it is not yet known if the plaintiffs will bring their case to the state Supreme Court or if they will file a motion asking Temple to reconsider his decision first.