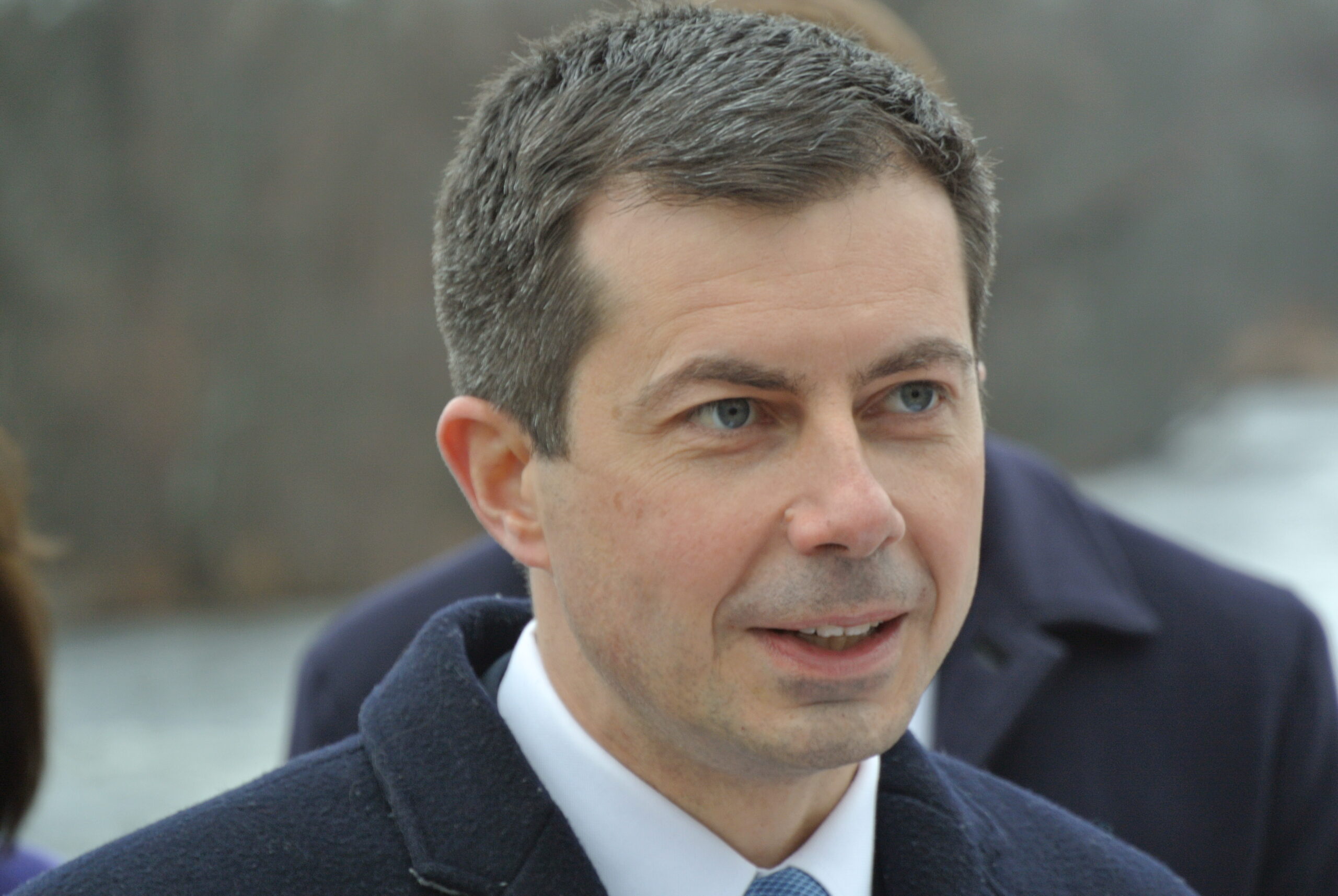 MANCHESTER — Even as polls show New Hampshire voters are unhappy with the massive federal spending currently underway in Washington, D. C., U.S. Department of Transportation Secretary Pete Buttigieg showed up in Manchester on Monday to push for even more. And he did so while avoiding the red-hot issue of inflation.
Buttigieg, a once and (possibly) future Democratic presidential candidate, said President Joe Biden's $1.2 trillion infrastructure spending plan and his proposed $2 trillion in social spending — a new CBO estimate puts that closer to $5 trillion — will be positive for the average American worker.
"It's a once-in-a-generation investment, and along with the president's Build Back Better plan, it will create millions of good paying jobs," Buttigieg said of the bipartisan infrastructure bill signed into law by Biden.
Buttigieg was in New Hampshire to announce a $25 million U.S. DOT grant to support a project to reconnect the South Millyard District to surrounding neighborhoods and downtown Manchester. The infrastructure improvements will mitigate existing traffic congestion, increase driver and pedestrian safety, improve a critical rail crossing and freight mobility, and provide improved and accessible transportation options for the community. 
During his Millyard presser, Buttigieg took questions from a largely friendly press. He wasn't asked any questions about inflation — which a new NHJournal poll ranked as the voters' top priority — or about the costs of the so-called Capitol Corridor rail project he was touting. (NHJournal was excluded from asking questions by Democratic organizers of the press event.)
All the federal spending talk hasn't helped President Biden, whose favorable rating is down to 43 percent in the Granite State, while 57 percent of voters have an unfavorable view, the new NHJournal poll shows.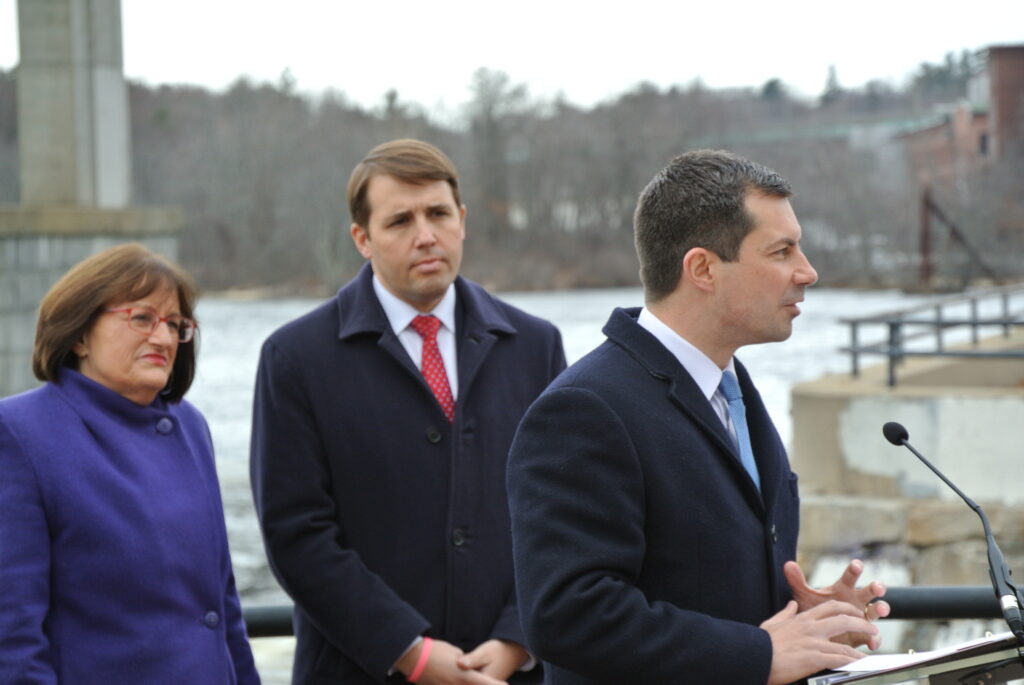 Despite that, Rep. Chris Pappas is on board with the infrastructure plan, as well as the Build Back Better plan.
"We know that the cost of doing nothing far exceeds the price tag on this bill," Pappas said.
As part of the new Bipartisan Infrastructure Law, New Hampshire is getting at least $1.1 billion for the state's roads, $225 million for bridges, $126 million for its public transportation, $100 million for high-speed internet, and $26 million for its airports. The infrastructure law also contains $10 billion nationwide for cleaning up drinking water that has been contaminated by per- and polyfluoroalkyl substances, also known as PFAS.
The bill includes close to $100 million for New Hampshire passenger rail, all endorsed by the state's Congressional delegation, though none of them mentioned the price tag during Monday's event.  Sen. Maggie Hassan, who pushed hard for rail, said passenger rail will bring in employees and investment for the states.
"Passenger rail is so important," she said.
The new line, connecting Nashua and Manchester to Lowell, Massachusetts, would cost hundreds of millions of dollars to complete, and according to at least one study would require $11 million to $15 million in subsidies from Granite Staters, like from property taxes. 
Buttigieg and the delegation also never mentioned how many people would be likely to use this new, expensive rail service. According to data from Amtrack, their seacoast region Amtrak line, the Downeaster, serviced fewer than 200 New Hampshire passengers a day during its pre-COVID-19 peak.
Granite State Republicans have been critical of the fact that, despite Hassan's reported "lead role" in negotiating the infrastructure bill, New Hampshire came in dead last for total funding.