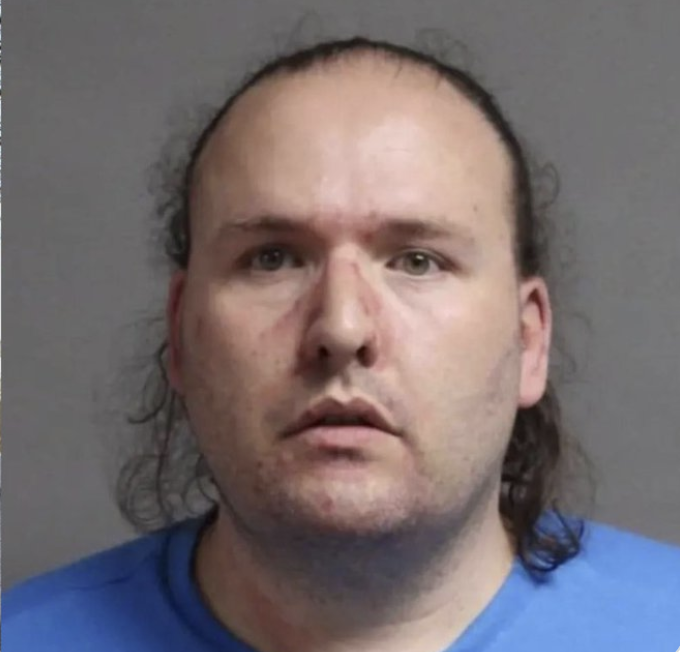 Former Nashua Democratic State Rep. Stacie Laughton talked about raping children and appears to admit having committed the crime in the past, according to the federal complaint filed this week.
"I was asking because I know we've had some back-and-forth, and I know we initially said we do nothing with kids ever again, and you said you were afraid that if we had kids if they would go back and tell the parents the same with the kids you work with," Laughton texted to lover and co-defendant, Lindsay Groves.
Investigators combed through 10,000 text messages between the pair this year as part of the child sex abuse image case that's put them both behind bars for now. 
Prosecutors with the United States Attorney's Office in Boston announced Laughton, 39, is now indicted on a federal charge for the sexual exploitation of children and faces up to 30 years in prison on that one count.
Grove, 36, was working at a Tyngsborough daycare where she allegedly took explicit photos of the children in her care and texted them to Laughton. The two discussed the photos and discussed sexually assaulting children, according to prosecutors.
"(A) preliminary forensic review of Groves' cellphone allegedly revealed over 10,000 text messages between Laughton and Groves that included discussion about, and transfer of, explicit photographs that Groves had taken of children while employed at Creative Minds daycare – including at least four sexually explicit images of children who appear to be approximately three to five years old, as well as explicit descriptions of sex with each other and others, including children," prosecutors said in a statement.
According to the complaint, Laughton and Grove discussed raping the children at the daycare facility. In one chilling exchange, they discussed how to get away with the horrific crime. Laughton maintained there was nothing wrong with sexually abusing children:
GROVES: You mentioned how I said I was afraid that the kids will run to the parents if we do it with them I wasn't being serious
LAUGHTON: OK because like I get concerned about that cause I don't wanna get caught if we do
GROVES: I was joking anyway and you took me serious
LAUGHTON: Oh I know but I just don't wanna get in trouble. I mean I want to do what we want to do because we like it and we approve of it but others think this is wrong. Lots of parents don't like people touching their kids and it is against the law …"
Laughton is currently being held without bail on state charges connected to the case. The former state representative will be arranged in the federal court in Boston at a later date. Groves is being held without bail on federal charges brought last month.
Laughton became New Hampshire's first transgender elected official in 2012, but the most significant history the Nashua Democrat has made is as a criminal. 
Laughton was forced to resign from the House in 2012 after it was learned the newly-elected representative was still on probation on a felony theft charge. Laughton has also been charged with stalking and making bomb threats.
 After regaining the seat in 2020 and winning reelection in 2022, Laughton spent weeks in jail after being charged with stalking and harassing Groves, according to court records. 
Laughton and Groves have a disturbing history of their own. Laughton reportedly harassed Groves and her family off and on for years. After being arrested last year for harassing Groves, Laughton was accused of using a local radio show and social media accounts to stalk Groves and repeatedly called 911 to report Groves was suicidal, according to court records. At one point during this campaign of harassment, Laughton referred to Groves as "wife," though there is no record that they were legally married.
As part of the harassment case, Laughton is alleged to have repeatedly tried to get Groves fired from her job at the daycare and called Groves a pedophile on social media and on her radio program, according to court records.
Federal prosecutors say members of the public with questions, concerns, or information regarding this case should call 617 748 3274. Case information, including links to charging documents and victim resources, can also be found here: https://www.justice.gov/usao-ma/victim-and-witness-assistance-program/united-states-v-lindsay-groves