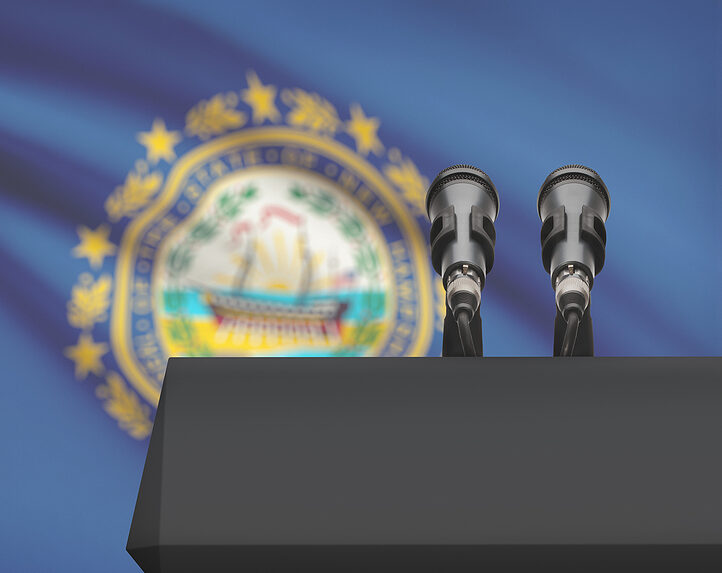 Everyone knows there are three topics you are not supposed to bring up at a dinner party: Sex, politics, and religion.
If you are having dinner with a New Hampshire House Democrat, add a fourth: The whereabouts of state Rep. David Cote (D-Nashua).
In theory, Cote is the Acting Minority Leader of the House Democratic Caucus. In reality, he has been a no-show since the Trump administration. He has not cast a vote on legislation since March 11, 2020 — two years ago, according to House records. During that period he was the nominal Deputy Democratic leader to Rep. Renny Cushing, who was struggling with stage four cancer the entire time.
Cushing passed away on March 7, and Cote has been — on paper, at least — the caucus leader since.
Cote, 61, represents Ward 4 in Nashua. He has served in the House since 1983. According to court documents filed in an attempt to force the House to allow remote attendance, Cote disclosed he "has had cerebral palsy from birth, so wears leg braces for stability and uses crutches to walk." He also had a heart attack in 2018.
He claims those health challenges are the reason he has refused to attend a single House session– whether they were held in a parking lot, a sports arena, or the State House.
By contrast, House records indicate Cushing was present at all but a few votes during the 2020 and 2021 House sessions, despite his cancer diagnosis and treatments.
So, where is Cote? And is his absence costing Democrats legislative victories? How do Democrats feel about his no-show leadership style?
The short answer: Don't ask.
When NHJournal contacted state Rep. Michael Pedersen (D-Nashua) who heads the city's Democratic Committee, for example, he hung up on the reporter.
When asked if Cote is currently doing his job and representing his constituents, Nashua Ward 4 City Alderman Tom Lopez offered praise for state Rep. Manny Espitia (D-Nashua)  – the other Ward 4 state representative.
"We are lucky to have representatives like Manny Espitia who will stand up to bigotry, bad governance, and moral corruption," Lopez said. "We need more leaders like Manny."
Cote declined to respond to repeated requests for comment.
Arnie Arnesen, a liberal talk radio host and N.H. Democratic nominee for governor in 1992, said Cote's absence is no reason he cannot be an effective leader.
"I haven't been to my studio in two years. I am still doing six shows a week and providing content commentary and the fact is that leadership does not require a desk and an office. How old school of you?" she said.
When told Cote has not voted in more than two years, Arnesen blamed Republicans for not accommodating requests for remote voting, unfairly keeping Democrats from voting.
"The GOP leadership has exercised voter suppression. Maybe you are writing the wrong story," she said.
Some members of the House caucus do not agree, though they are unwilling to say so on paper. Asked how Cote was able to lead without being present, one caucus member said simply, "He can't. He hasn't. And he won't.
While the members who spoke to NHJournal have sympathy for Cote's health conditions, they also say the caucus needs leadership. If Cote can't do it, a change needs to be made.
"It is irresponsible and unfair to the caucus and the people of New Hampshire," the source said.