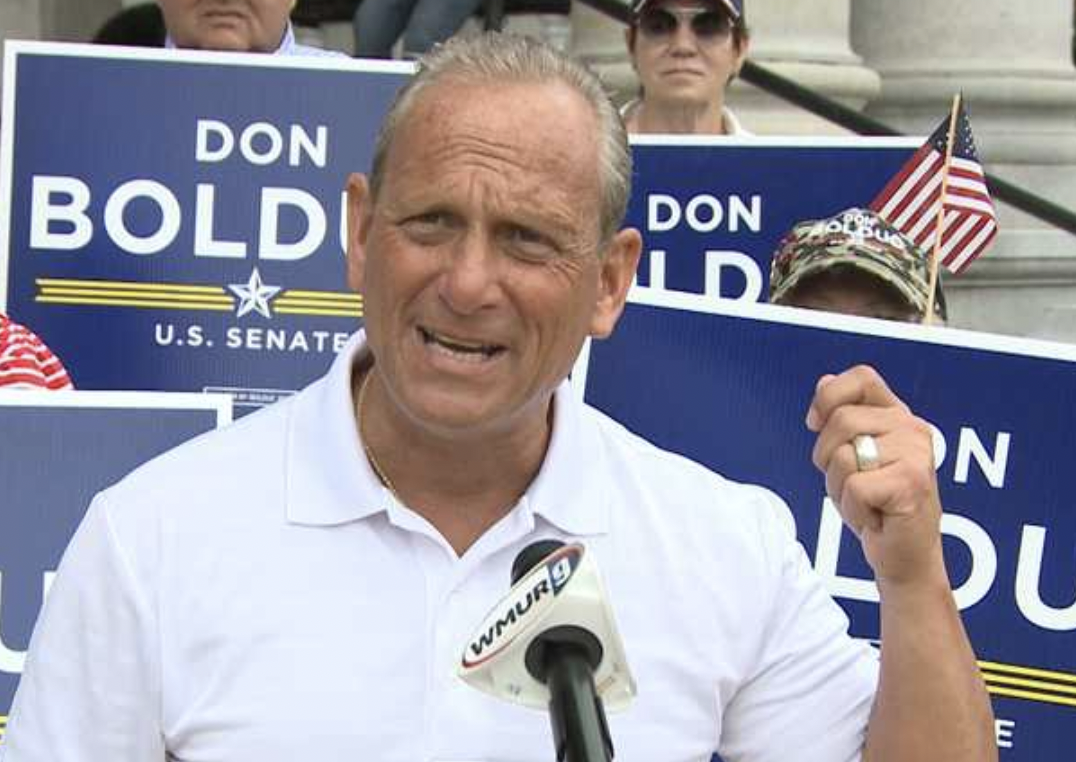 A New Hampshire Libertarian Party activist reportedly assaulted GOP Senate candidate Don Bolduc Wednesday night outside the New Hampshire Institute of Politics moments before his debate with Democratic Sen. Maggie Hassan.
"The guy came at Gen. Bolduc in a threatening way, and he chest bumped or pushed Gen. Bolduc," said Chris Ager, chairman of the Hillsborough County GOP Committee.
Ager was in the crowd Wednesday night with Republican and Democratic activists cheering their candidates in the parking lot at the NHIOP at Saint Anselm College. Bolduc arrived and was working the crowd when he was suddenly assaulted.
In a video, Bolduc was seen interacting with his supporters, laughing and cheering when he got to an area where Libertarian protestors had gathered. A man was seen approaching Bolduc, standing close to the candidate and making some kind of motion.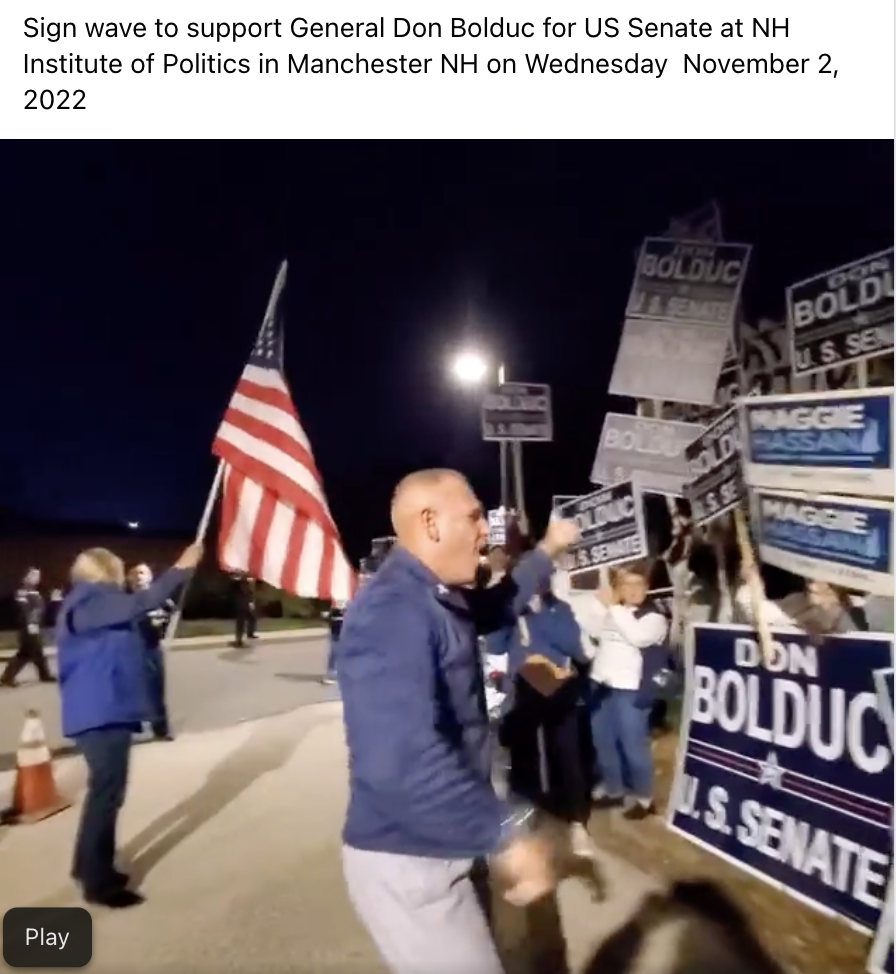 "It happened pretty quickly, he was approaching him in a threatening way, and it appeared he did push into Gen. Bolduc," Ager said. "I believed it was a threat to the General because of his erratic behavior before that."
Ager said the man was shouting obscenities before Bolduc arrived and acting in a threatening and unsettling manner.
"He was saying irrational things before the encounter and using a lot of foul language," Ager said. "He earlier had to be separated from another gentleman when he got into a confrontation."
Ager is seen in the video rushing out of the crowd and pushing into the man. They were quickly separated by police. Bolduc did not appear hurt during the encounter. He resumed leading cheers with the crowd after the incident.
Ager said the man continued to be loud and confrontational with police after he was separated from Bolduc. He was later taken into custody, according to sources at the scene. The man could be seen in the video handcuffed and being led away by police.
Sources tell NH Journal the suspect is Libertarian activist Joseph Hart/AKA Joa Orga. Orga has a reported history of confrontations with police that include allegations of stalking behavior.
Goffstown police were unable to comment on the incident Wednesday night. Neil Levesque, the NHIOP executive director, did not respond to a request for comment.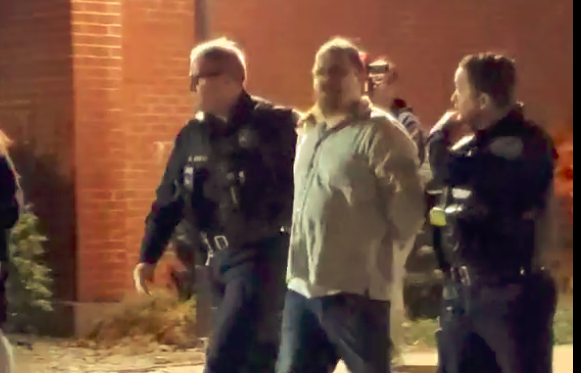 Griffin Mackey was in the crowd supporting Bolduc. He told NHJournal the assailant was "relentlessly heckling Bolduc supporters across the street from him. Throughout the night, I saw him become angrier and angrier.
"Don was greeting his supporters and firing up the crowd when I saw this man start running aggressively towards him from across the street.
"We were relieved when we saw Don approaching us after we witnessed the police arresting his attacker," Mackey added. "It was ironic to see a self-proclaimed pacifist attacking a veteran."
Bolduc later told a staffer the blow "glanced off" him. He also mentioned it during the debate, in response to a question about political violence and the recent attack on the husband of Speaker of the House Nancy Pelosi.
"I am really sorry for what happened to the Speaker's husband," Bolduc said. "Nobody should have that happen to them anywhere in America. But it's a sign of the times. It's a sign of political problems. Republicans and Democrats fuel issues with people that get them to the point where they are just so upset at an individual that they strike out at them. That's what happened to me outside, just before I came in here."
Ager said the incident is out of the ordinary for political crowds he has been in, and that it was a case of an individual acting irresponsibly.
"This is very unusual. Between the Republicans and Democrats, we understand, we have different opinions, but we can be civil," Ager said.