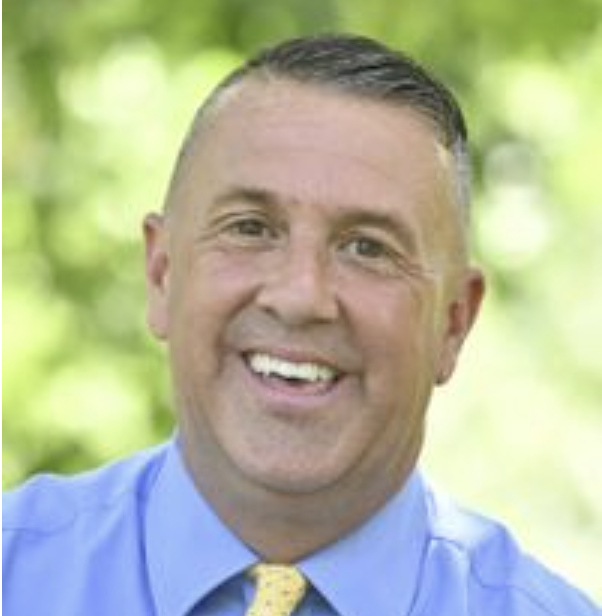 He won't be getting a gold watch, but Democrat Dana Hilliard is walking away with close to $50,000 in taxpayer money.
Hilliard, the long-time second in command in the Somersworth School District, announced this week he is retiring from the job he hasn't done for months. Hilliard has been on leave since last spring due to accusations of unprofessional conduct and creating a hostile work environment. 
Hilliard, who is also the elected mayor in Somersworth and a top Democrat in Seacoast politics, was set to restart his job at the opening of the school year. But he stayed away when the local teacher's union announced its members protested and held a "no confidence" vote. It saw 94 percent of members voting against Hilliard's return.
The union's no-confidence statement reads:
"I do not have confidence in Dana Hilliard's ability to be an effective leader in the Somersworth School District. I do not want Dana Hilliard to return to work in the Somersworth School District because his history of behavior shows that he makes it more difficult for educators to achieve the District's mission, which is 'to inspire all students to excel, to develop a thirst for knowledge, and to teach the essential skills necessary to be caring, contributing, and responsible individuals in an ever-changing world.'"
Interim Superintendent Lou Goscinski released a statement Tuesday announcing Hilliard's decision to retire.
"Dana Hilliard has announced his retirement from the district effective October 6, 2023. Dana's decision allows him to pursue other professional and personal opportunities. Dana wishes to express his gratitude for the 23 years of service he spent working in the district," the statement reads.
According to Foster's Daily Democrat, Hilliard will remain on the district payroll through Oct. 6, receiving his regular salary the entire time. Hilliard is paid more than $125,000 per year. On top of the pay, Hilliard is taking home $19,422.80 for 40 unused vacation days, $10,455 for 123 unused sick days, $12,624.70 in retirement benefits, and another $5,000 for opting out of the district's health insurance.
Hilliard went on paid leave after district employees filed a complaint about the way he treated staff. Superintendent Lori Lane, also named in the staff complaints, went on leave, too.
School Board Chair Maggie Larson reprimanded Hilliard and Lane earlier this year for the way they treated staff. Lane negotiated an exit with the school board in July after an independent report detailed her and Hilliard's toxic behavior.
An independent report found Hilliard and Lane yelled at and belittled staff members in private meetings after those staffers voiced opposition to proposed budget cuts at public school board meetings. One teacher told the investigator she was afraid of Hilliard, and other staff members said Hilliard was known to yell and throw things at people when he was angry.
Teachers also told the investigator Hilliard was mired in an obvious conflict of interest in his job and his position as the city mayor. According to the report, Hilliard kept his elected city position in mind when he made budget decisions for the school. Hilliard would cut staff and programs at the school rather than make those cuts in the city or raise taxes, the report states.