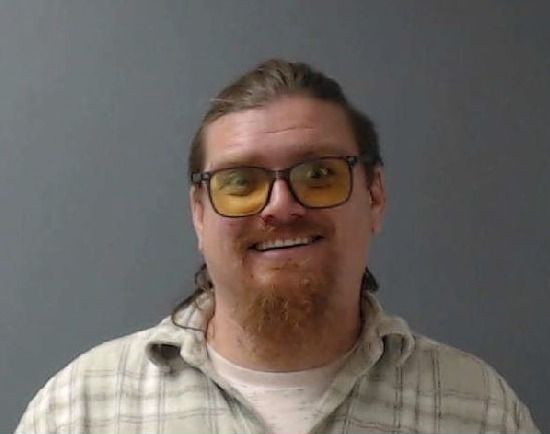 Joa Orga, aka Joe Hart, the Libertarian activist accused of assaulting GOP Senate candidate Don Bolduc Wednesday night, is banned from St. Anselm College property and facing charges of criminal trespass and disorderly conduct. 
"He hit me," Bolduc is seen saying in a video that captured the brief interaction with Orga.
The incident took place as Bolduc was greeting supporters ahead of his debate with Democratic incumbent Sen. Maggie Hassan. At least one fellow Libertarian says Orga never touched Bolduc.
Goffstown police stated Thursday that Orga, 37, had been told to leave the property by college staff before Bolduc arrived at the New Hampshire Institute of Politics for the debate. Witnesses told NH Journal Orga was seen shouting obscenities and making bizarre statements before Bolduc got there.
Libertarian activist Ian Freeman released videos late Wednesday disputing the narrative that Orga assaulted Bolduc, as Bolduc and at least one other witness claim.
"The guy came at Gen. Bolduc in a threatening way, and he chest bumped or pushed Gen. Bolduc," said Chris Ager, chairman of the Hillsborough County GOP Committee.
The videos showed Orga, holding what appeared to be a cell phone on a selfie stick, moving quickly toward Bolduc. In a quick sequence of events, Orga made some type of movement before Hillsborough County GOP Chair Chris Ager and another man moved to get Orga away from Bolduc. Police, already circling the area, quickly descended on the group and separated everyone. Bolduc was seen pointing at Orga and saying he was hit.
Bolduc later told a staffer the blow "glanced off" him. He also mentioned it during the debate, in response to a question about political violence and the recent attack on the husband of Speaker of the House Nancy Pelosi.
"I am really sorry for what happened to the Speaker's husband," Bolduc said. "Nobody should have that happen to them anywhere in America. But it's a sign of the times. It's a sign of political problems. Republicans and Democrats fuel issues with people that get them to the point where they are just so upset at an individual that they strike out at them. That's what happened to me outside, just before I came in here."
Freeman says Bolduc is lying about the incident, and that Orga never assaulted him. The videos do not show Orga throwing a punch.
"The campaign and Bolduc himself are lying. Joa never threw a punch nor did he even try to touch Bolduc. He did approach him and yell at him about being a warmonger, that's it," Freeman said.
Freeman is no stranger to law enforcement. He is currently heading to trial on dozens of federal charges accusing him of money laundering and wire fraud. Freeman was, on paper, kicked out of the Free State Project in 2014 after he repeatedly advocated for lowering the age of consent laws. Despite that public disavowal, Freeman is a frequent presence at Free State Project functions. He was an invited speaker at this year's Free State Project annual PorcFest.
Orga, a self-described police auditor, has a history of negative interactions with law enforcement. In 2019 he was arrested inside the Worcester, Mass. police station for allegedly being disruptive while filming police. That same year he allegedly cyber-stalked the wife of a Rhode Island police officer after the officer stopped him for a traffic violation.
Orga is free on personal recognizance bail and will be arraigned on Dec. 1 at the Goffstown District Court. The incident remains under investigation and Goffstown police ask anyone with additional information to contact Detective Sergeant Kevin Laroche at (603) 497-4858.