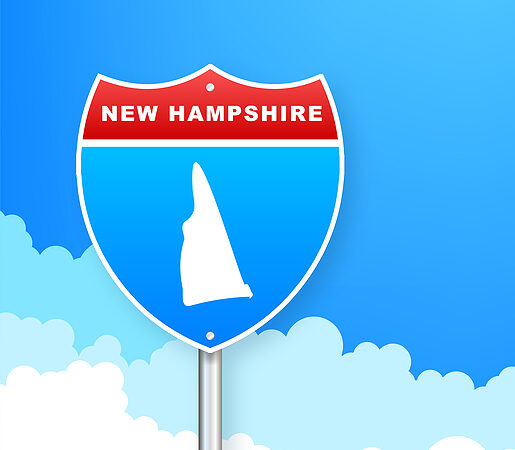 Start your engines and get ready to roll: New Hampshire has been rated with the best roads in the country at one of the lowest costs per mile.
Moneygeek, a personal finance website, looked at road conditions throughout the country using data from the United States Department of Transportation and other sources and found New Hampshire is king of the road.
Gov. Chris Sununu was quick to take a victory lap, saying good government and smart investments are responsible.
"New Hampshire has made smart investments in our infrastructure, and we've returned over $100 Million to cities and towns across the Granite State for roads and bridges," Sununu said. "It's with that sense of smart fiscal management that we've paved the way to be ranked the #1 state for taxpayer return on investment."
New Hampshire also has one of the lowest road costs, spending $9.63 per mile, according to the study. 
California, Rhode Island and Nebraska have the roughest roads in the country, despite California and Rhode Island outspending the Granite State by miles. California spends $23.16 per mile and Rhode Island spends $42.37. Nebraska's rough roads at least come cheap, with Cornhuskers spending $5.66 per mile.
Road conditions are vital to economic growth and personal finances. Better roads mean it is easier to ship goods, making it possible for businesses to grow and flourish. At the same time, good roads make it possible for residents to take part in the economy while spending less to maintain their own care.
"The roads sector is critical for local, national and international transportation of goods and services. More than ever, roads are essential in supporting economic growth, enabling socially distant travel and connecting communities," said Murray Rowden, Americas Managing Director and Global Head of Infrastructure at consulting firm Turner & Townsend.
Jerry Wilson, Chief Editor at Complete Auto Guide, said good roads don't just happen. They represent one of America's greatest achievements.
"Anyone who thinks that good roads and infrastructure are God-given and not one of the United States' greatest achievements should move their eyes to other countries and see how the lack of infrastructure keeps them in poverty. You won't be able to jumpstart an economy when a 20-mile trip is a big ordeal," Wilson said.
State and local government spending accounts for nearly 75 percent of the funding for roads and highways, with the federal government making up the rest. New Hampshire maintains its 17,000 miles of roads mostly with gas tax and motor vehicle registration revenue.
New Hampshire has managed to keep its roads level despite getting some of the lowest federal funding for roads and highways. In 2021, the Biden Administration set aside $1.1 billion for New Hampshire's roads in the trillion-dollar infrastructure bill, the least amount of funding any state received. 
New Hampshire Department of Transportation Commissioner Bill Cass said New Hampshire can thank its many professionals who make sure everyday people can get there from here, even without tons of help from the feds.
"New Hampshire is blessed with a dedicated team of professionals that works hard to build and maintain our transportation system and I'm honored that we are being recognized for our work. I credit their commitment to our asset management strategy and sustained investment to our success," Cass said.
Meanwhile, Granite State Democrats are pushing for an $800 million commuter rail proposal, approximately half of which would come from state and local taxpayers. Transportation officials fear siphoning off hundreds of millions in transportation funds for a rail system only a few Granite Staters would use could leave roadways underfunded.
"It's a terrible idea," Sununu said of the commuter rail proposal during a WGIR radio interview Thursday morning.