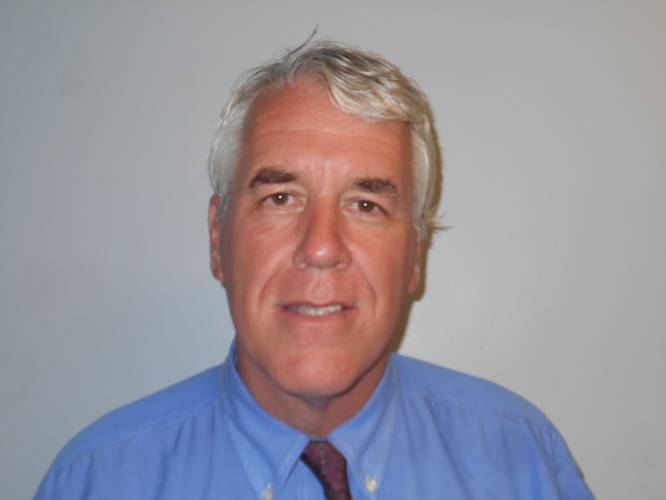 Former Democratic State Sen. Jeff Woodburn is filing another appeal after he was sentenced Thursday to a month in jail on criminal mischief charges connected to the domestic violence case that ended his political career.
"We will defend this tooth and nail," said Mark Sisti, Woodburn's attorney.
This week, Coos Superior Court Judge Peter Bornstein denied Woodburn's motion for a new trial on the two criminal mischief convictions and sentenced him to 12 months in jail on each count, with all but 30 days suspended. That sentence is stayed, meaning he will not have to report to jail until after his appeal to the New Hampshire Supreme Court is heard.
The state Supreme Court ruled earlier this year Woodburn is entitled to a new trial on the convictions for one count of domestic violence and one count of simple assault. The Supreme Court found Woodburn did not get a fair trial in 2021 since he was not allowed to use a self-defense argument.
According to court records, the convictions stem from Woodburn's violent actions related to three separate incidents. In the first instance, Woodburn and the woman arrived in separate vehicles at a Dec. 15, 2017, Christmas party, and the woman agreed to drive him home so that Woodburn would be able to drink at the party. During an argument on the drive home, Woodburn had the woman pull over. During a struggle over his phone, he bit her hand, according to court records.
On Christmas Eve of that same year, Woodburn kicked the door to the woman's house after she refused to let him inside. Earlier that year, in August 2017, he reportedly kicked her clothes dryer, breaking the appliance, according to court records.
The woman went on record telling Bornstein that she tried to grab his phone without permission at one point during her many struggles with Woodburn. Bornstein stated in court that did not rise to the level of behavior allowing Woodburn's self-defense claims.
But the Supreme Court found there was just enough evidence on record for Woodburn to make a self-defense case.
"Because the record contains 'some evidence' supporting a rational finding that the defendant acted in self-defense, the trial court's refusal to instruct the jury on that theory of defense was unreasonable," Supreme Court Judge James Bassett wrote.
However, in the same ruling, the New Hampshire Supreme Court upheld the criminal mischief convictions. 
Woodburn and Sisti continue to aggressively pursue appeals. They have been arguing Woodburn should get a new trial on all counts because Woodburn's prior attorney erred by not seeking separate trials on all the charges, which ended up prejudicing the jury.
Sisti has further argued against the 30 days in jail, saying the sentences for the criminal mischief convictions might have been different if Woodburn had originally been found not guilty of domestic violence and assault.
Sisti said Woodburn will keep fighting the case as long as the state continues to push it. He's open to a resolution, though.
"If they want to push it, they can push it," Sisti said. "Jeff's been open to a resolution to this for the past five years. For some reason, there's this need to go forward with this."
Woodburn was formally charged in August of 2018, and, ignoring calls for his resignation, ran for reelection to his Senate seat. Woodburn won the Democratic primary but lost in the general election in 2018.
He was originally tried on nine counts, but the jury found him not guilty of five of the alleged criminal acts.