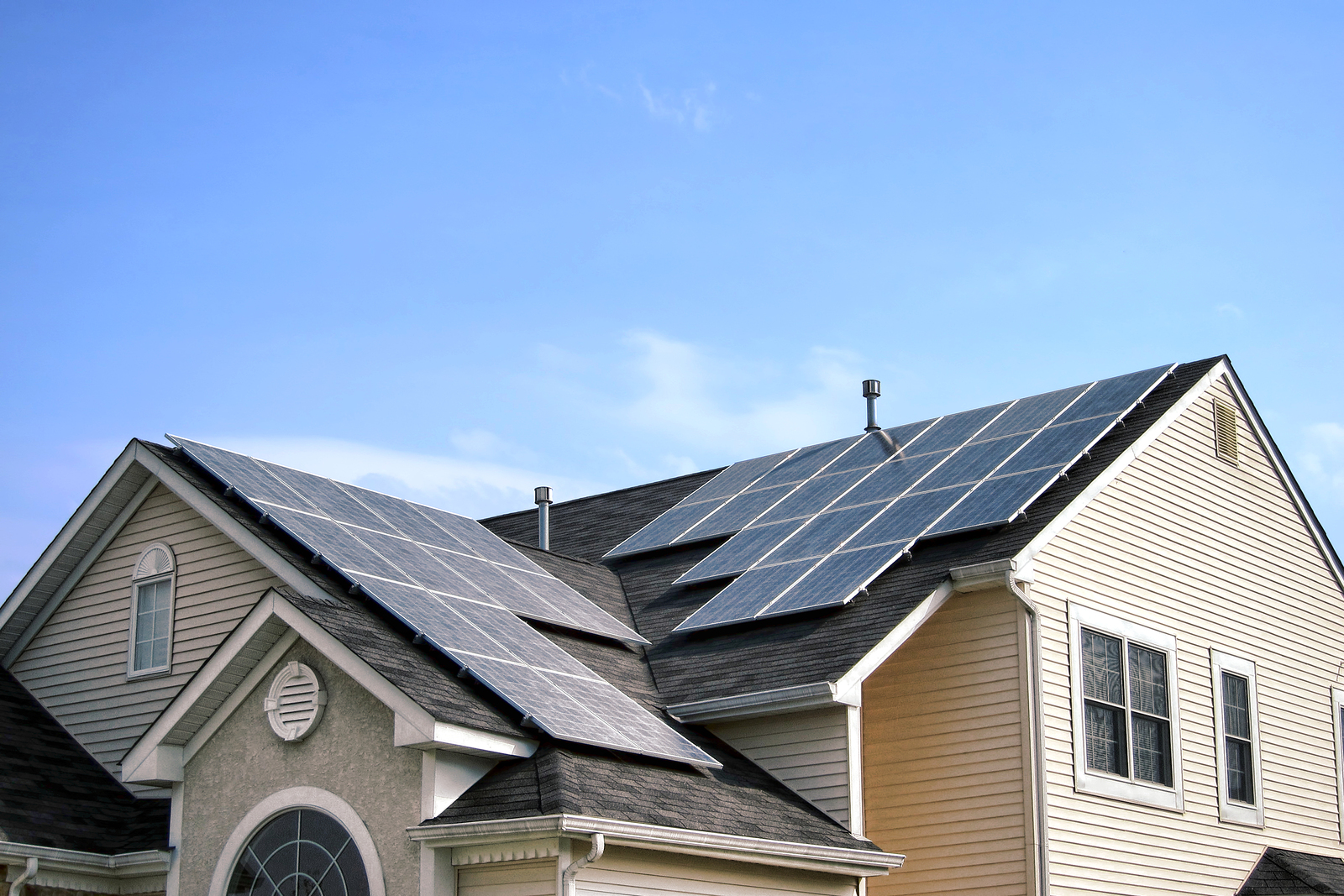 State utility regulators decided to remove the limits on how much surplus energy owners of solar panels can sell back into the grid. This highly anticipated decision is expected to have a significant impact on the growing solar industry in New Hampshire.
The 74-page ruling was handed down late Friday from the Public Utilities Commission and settled a years-long dispute over net metering between utility interests and the solar energy advocates. The issue at hand was how to fairly compensate homeowners who utilize solar panels without increasing costs on those who don't have the technology.
"We thank all the parties and stakeholders that worked together during this long, sometimes contentious, process. Ultimately we reached a fair result that works for all of NH, and we look forward to continuing the thoughtful work necessary to keep our state competitive, consumer-friendly, and to grow our in-state renewable energy resources," said Kate Epsen, executive director of the New Hampshire Sustainable Energy Association. "This is a result that will protect and benefit utilities, businesses, ratepayers and the renewable energy industry."
Under the order, the net meter limit of 100 megawatts for the state utilities is lifted and new rates begin on September 1 and continue until a new order is issued. All existing net metering systems are grandfathered through 2040 at current rates.
The state previously managed with a 50-megawatt limit, until home solar installations took off in 2015. Soon after, state utilities were either at or nearing the statutory limit. Former Democratic Gov. Maggie Hassan signed a bill lifting the cap to 100 megawatts  on net metering after most state utilities reached the limit. Even after that cap increase, state utilities were still reaching that limit.
The ruling also states that solar installations after September 1 will not be entirely reimbursed for the distributed charge — their potion of the bill that reimburses utilities for the upkeep cost of maintaining the electric system's poles and wires. Currently, solar owners receive a full reimbursement of distribution charges, but utilities have argued that they aren't paying their fair share to maintain the power grid, shifting that cost to ratepayers who don't have solar panels.
"We find that there is little to no evidence of any significant cost-shifting," the order states. "Nevertheless, we agree with the parties and believe it is prudent to adopt new net metering tariff provisions to mitigate the potential for future cost-shifting, and we believe the new net metering tariff provisions we have approved further that objective."
Residential systems will still be credited monthly at 100 percent of retail energy and transmission charges. The dollar amount of the change depends on how much electricity is used and produced by a given system.
The ruling comes as somewhat of a compromise between utilities and solar advocates, but still favors the ratepayers, said state-appointed consumer advocate for utility issues Donald Kreis.
"We have our long-awaited net metering order, and it is a qualified victory for consumers," he wrote in a Saturday Facebook post. "We were able to persuade the utilities to walk away from draconian rate design schemes that were calculated to punish rather than reward people for generating some of their own electricity and sharing some of it with their neighbors."
Eversource, one of the region's largest energy utilities, is also required to perform a study over the next 12 months on the value of distributed generation, focused on solar and small hydropower, using a 10- to 15-year framework for the analysis.
"Our initial look tells us that the PUC adopted the common elements of two settlements that were developed and is committed to resolving remaining differences," said Martin Murray, spokesman for Eversource. "There seems to be broad agreement that everyone who uses the energy grid should share fairly in the cost of the grid. Eversource is looking forward to participating in the working groups and studies that the order indicates will soon get underway."
Kreis said he was concerned that the order didn't mention anything about community solar, a system where multiple properties can share the financial benefits of a single solar power system.
"We believe it is critical to provide meaningful opportunities for all Granite Staters to take part in distributed generation, even if they lack the financial resources or live in the shade or rent their premises. We will consider a motion for rehearing to address this issue," he said. "The commission opened this docket at the express command of the Legislature, which wanted progress away from old-fashioned net metering. It will be interesting in the days ahead to see what key legislators think about the results the docket yielded."
During the legislative session, lawmakers were considering a bill that would eliminate the cap on net metering, but it was tabled in anticipation of the PUC's ruling with the hopes of revising it in 2018. Solar advocates did not like the wording of the legislation, but it's not immediately clear what they would do with the bill in the new session. Lawmakers could alter the PUC's decision when they come back to Concord next year.
Sign up for NH Journal's must-read morning political newsletter.