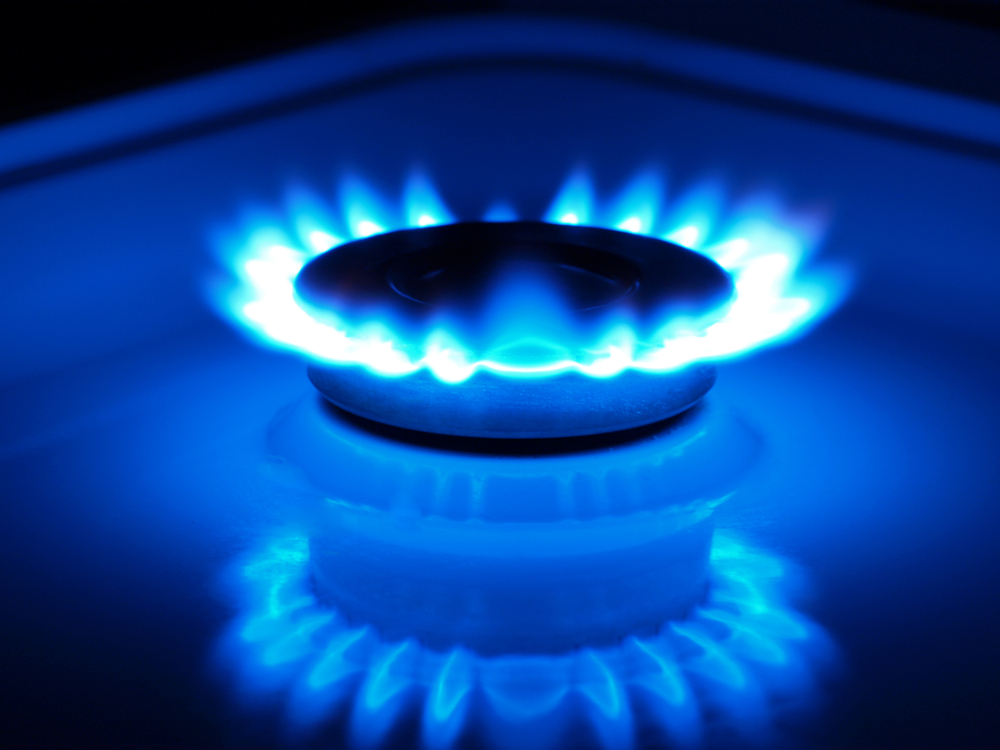 Granite Staters can continue to cook free or fry as the state stays out of the New England anti-gas stove push.
This Monday the attorneys general of Massachusetts, Rhode Island, Vermont and New York signed on to a letter demanding that the federal government crack down on gas stoves.
The letter to the Consumer Product Safety Commission from 11 AGs was led by D.C. Attorney General Brian L. Schwalb, who claims that gas stoves put lives at risk and need strict government regulation.
"Gas stoves emit air pollutants that put people – particularly children – at risk of asthma and other respiratory illnesses," Consumer Product Safety Commission (CPSC) said in his letter. "Along with other State AGs, I urge the CPSC to develop uniform performance and ventilation standards for gas stoves and to increase consumer awareness about the health risks these appliances pose."
Unlike New York Democrat Gov. Kathy Hochul, the AGs aren't calling for an entire ban on gas stoves or new natural gas hook-ups — yet. Last week the Empire State became the first in the country to ban natural gas and other fossil fuels in most new buildings. The Hochul-backed law bans gas-powered stoves, furnaces and propane heating. All-electric heating and cooking in new buildings shorter than seven stories is mandated by 2026, and 2029 for the rest.
Instead, the AGs want the CPSC to start regulating gas stove ventilation and emissions by creating mandatory standards for these home appliances. The standards for gas stoves are currently voluntary.
"Mandatory performance standards could include, among others, standards for gas stoves to address methane leakage, including automatic shut-off valves, and standards that address the elevated levels of hazardous pollution emissions, including sensors," Schwalb wrote.
The available data show that the attacks on gas stove use are based on evidence that is dubious at best. As Kimberley Strassel notes at the Wall Street Journal:
One frequently cited study from the Rocky Mountain Institute—claiming to find a link between gas stoves and childhood asthma—was co-authored by two RMI staffers, neither of whom has a science degree. Another favorite study by New York University's Institute for Policy Integrity claims gas stoves cause "dangerous levels of indoor air pollution." It was written by two lawyers, and it cites . . . the RMI study. Ah, science.
When CPSC commissioner Richard Trumka told Bloomberg that banning gas stoves was an option to deal with the home pollution they cause, there was an immediate backlash. CPSC chairman Alexander Hoehn-Saric tried walking that statement back, saying there are no plans to ban gas stoves in the works. Hoehn-Saric did say the CPSC is investigating gas stoves.
"CPSC is researching gas emissions in stoves and exploring new ways to address any health risks," Hoehn-Saric said.
Opponents of a ban were dismissed as rumor-mongering kooks at the time. "You have to laugh at the 'gas stove ban' narrative being cooked up by the MAGA GOP," said Senate Majority Leader Chuck Schumer (D-N.Y.) in February. Around that same time, NHPR broadcast a program claiming "there is no ban in the works… Banning things is about top-down control. It fits nicely into readymade stories about government control or tyranny."
New York is the first state to pass an outright ban, but activists say it won't be the last. Massachusetts' lawmakers are already making the push, in addition to the efforts of their Attorney General Andrea Joy Campbell.
Not every state is playing along, however. New Hampshire's Attorney General John Formella's signature is absent from the letter. And the Granite State signaled its position on gas stoves when Gov. Chris Sununu signed a law banning local municipalities from restricting gas hookups in new construction.
The 2021 law prohibits all counties, cities, towns, village districts and local land use boards from adopting any rule that prohibits or restricts anyone from "installing a safe and commercially available heating or other energy system of their choice." 
Sununu has long supported more natural gas in New Hampshire as a way to cut down on high energy prices in the state, telling InDepth NH in December that New Hampshire needs access to natural gas pipelines. 
"What hurts us the most is because we are essentially at the end of the line and farthest away from the source so prices here are higher than the national average," Sununu said. "At the end of the day, we have to say 'yes' to the natural gas."