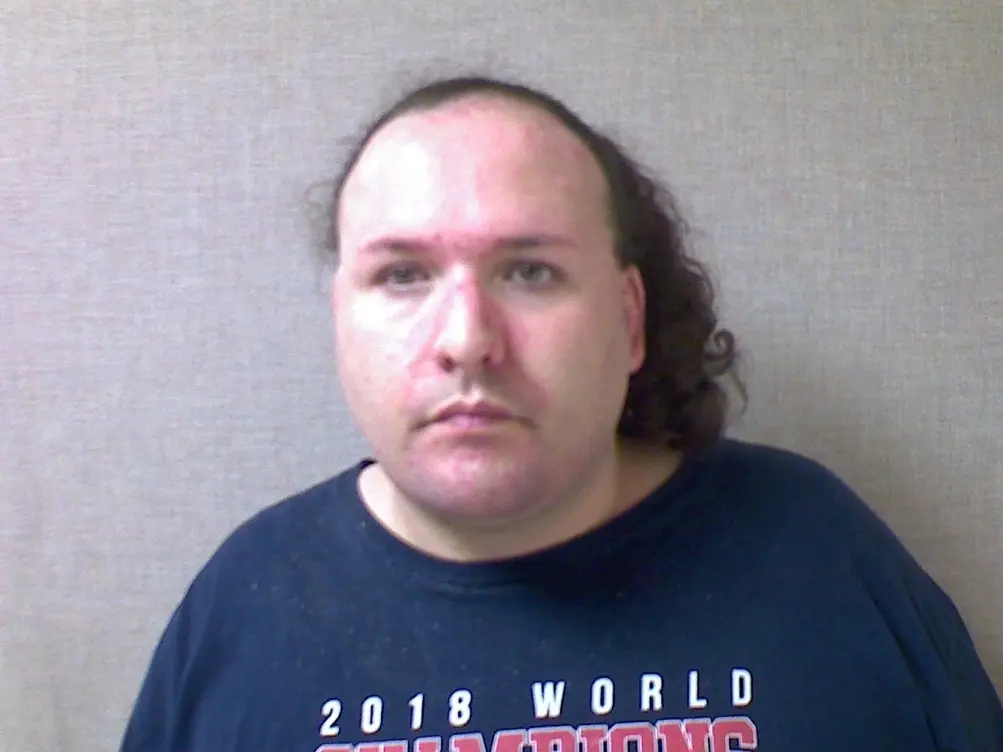 With control of the state House of Representatives down to a handful of votes, New Hampshire Democrats continue to count on every vote from their caucus — including one member currently sitting in a Manchester jail cell. And while Rep. Stacie Laughton (D-Nashua) is a repeat offender accused of stalking a Hudson woman for years, Granite State Democrats have declined to denounce her or call for her removal from the caucus.
Laughton is currently being held without bail after 9th District Court Judge Kimberly Chabot found clear and convincing evidence that the incumbent state representative is currently a danger to the alleged victim and the community at large. According to court documents reviewed by NHJournal, Laughton's harassment of her alleged victim extends back to at least 2019.
Laughton is facing dozens of misdemeanor charges ranging from making false 911 calls to stalking to criminal defamation, all related to her harassment of the alleged victim. NH Journal is not identifying the woman named as Laughton's target.
Prosecutors are also asking the court to impose the suspended nine-month jail sentence from a prior case involving the same victim. According to court records, Laughton pleaded no contest to three misdemeanor counts in August alleging she called 911 to make false reports about the victim.
Laughton is due to appear in the Nashua courthouse this week for a status conference hearing. It is not known if her public defender, Elliot Friedman, plans to argue for her release. Friedman was not available for comment on Tuesday.
Laughton's next big date is Organization Day at the State House on Dec. 7, when House leadership positions will be decided and the secretary of state will be elected. With the GOP's majority a slim 201 to 198 (with one tie outstanding), it is possible Democrats could hold the majority, depending on attendance. Every vote will count, including one cast by an accused criminal.
Rep. Matt Wilhelm (D-Manchester), the progressive recently elected leader of the Democratic Caucus, did not respond to a request for comment. Would Democrats allow Laughton to participate as part of the caucus if she is still behind bars?
Under the New Hampshire Constitution, state representatives cannot be stopped from attending a House session for any reason, including arrest. If Laughton gets a ride from Valley Street Jail in Manchester to Concord on Dec. 7,  will she be sworn in?
House Clerk Paul Smith said that while he is not a lawyer, he does not think Laughton can get out of jail for the day to get sworn in and vote on leadership.
"I can't imagine that a member-elect (who could theoretically be sworn any time) would be released for the purposes of being sworn in," Smith said.
Anna Fay with the New Hampshire Secretary of State's Office said the protocol for a member who is being held on bail is not clear. However, members who are convicted of felonies are ineligible to serve, she said.
Former House Speaker Bill O'Brien said New Hampshire's Constitution protects House members from being arrested while performing their duties, but he does not think that protection extends to cases like Laughton's.
"When the framers of the New Hampshire Constitution in 1784 included Article 21, they were seeking to avoid the experience of about a hundred years prior in England when Charles I was seizing members of Parliament on their way to London to vote against him or while they were attending Parliament," O'Brien said. "While seeking to avoid that, the framers surely weren't intending to allow legislators to violate anti-stalking protective orders without consequence."
Laughton has a long history of illegal behavior. She was convicted in 2008 of credit card fraud for stealing from a person in Laconia. In 2015, Laughton was charged with a crime after calling in a bogus bomb threat at the Southern New Hampshire Medical Center hospital in Nashua. Those charges were later dropped as Laughton claimed she was suffering from a mental health crisis at the time.
Laughton won a seat for state representative in 2012 but was forced to resign soon after her 2008 credit card fraud arrest became public. Laughton tried to run again to fill the seat in a special election after her resignation, but that bid was cut short when it was deemed, she was legally ineligible for office at the time since she was still technically serving her suspended sentence for the felony credit card fraud case.
Laughton has been engaged in harassing the woman and her parents for years, according to court records. She used her radio show and social media accounts to stalk and harass the woman and repeatedly called 911 to falsely report the woman was suicidal, according to court records. Alarming to the victim, at one point, Laughton referred to the woman as her "wife."
Laughton, New Hampshire's first transgender state representative, is already married to a different woman.
None of this stopped state Democratic Party chair, Ray Buckley, from giving Laughton a shout-out as part of the "backbone of the Granite State" in a June 2022 op ed celebrating Pride Month.
With the House so closely split, it's possible the vote to pick the next Speaker could come down to a single vote. If that vote belongs to Stacie Laughton, will Democrats take it?