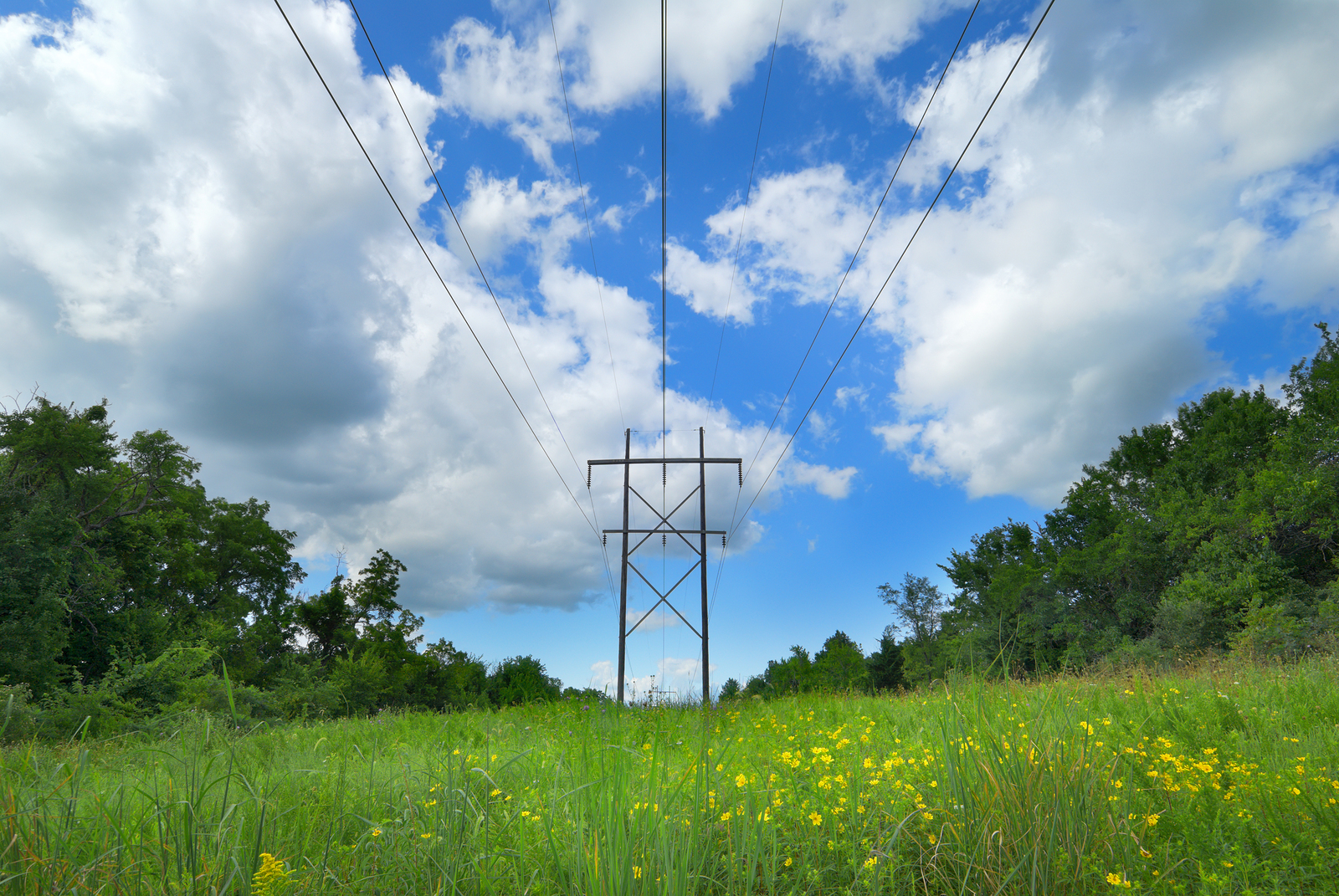 The month of March hasn't been good to Northern Pass and its parent company, Eversource. First, there were the conflicting media reports that its Canadian partner, Hydro-Québec (HQ), isn't paying for any part of the hydroelectric transmission line in New Hampshire. Then, there were allegations that their Transmission Service Agreement (TSA) with HQ expired. Now, the Public Utilities Commission (PUC) ruled against a petition filed by Eversource for a 20-year Power Purchase Agreement (PPA) with HQ, and there is a competing bid from a rival energy company that could give them a run for their money.
In June 2016, Eversource announced it had reached an agreement with HQ that would guarantee at least 100 megawatts of electric energy would be available to New Hampshire consumers at lower than the average market prices from the proposed Northern Pass project. Northern Pass is the controversial transmission project running 192 miles from Canada to Deerfield.
Under the terms of the proposed PPA, HQ would sell and Eversource would buy 100 megawatts of electricity and then resell it to the wholesale energy market, which would include any net gains or costs of its purchases and sales in its electric distribution rates.
The plan would have put the terms in writing that the Northern Pass project would benefit New Hampshire by ensuring 10 percent of the total 1,090 megawatts of energy would have stayed in the state. However, the PUC ruled Monday that the PPA would be against state law.
"That proposal, however, goes against the overriding principle of restructuring, which is to harness the power of competitive markets to reduce costs to consumers by separating the functions of generation, transmission, and distribution," the ruling states. "Allowing Eversource to use the [Stranded Cost Recovery Charge] mechanism as a ratepayer financed 'backstop' for its proposed 20-year PPA would serve as an impermissible intermingling of a generation activity with distribution rates. We cannot approve such an arrangement under existing laws, and accordingly dismiss Eversource's petition."
It's important to note that a PPA is not required for the Northern Pass project to receive the green light from the Site Evaluation Committee (SEC), which will make a final decision on it this fall.
"A Power Purchase Agreement is not a requirement of our permit process, but the PPA was proposed as a response to many, including business leaders and policy makers, who asked for a guarantee that New Hampshire, as host state of the Northern Pass project, will receive its fair share of energy from the project and economic benefits above and beyond those received by other New England states," said Martin Murray, spokesman for Northern Pass, in an email to NH Journal.
Senate Bill 128 is being currently consider in the New Hampshire Senate and would make the restructuring law more flexible to allow the PPA. The Senate is scheduled to vote on the bill on Thursday.
"We know there is broad support in the Legislature to provide regulators with assurance that they have the authority to consider whether proposals like the PPA would be in the best interest of customers," Murray said. "SB128, if passed into law, would provide that assurance."
Opponents of the Northern Pass project applauded the decision saying it's a risky project that could put ratepayers at risk.
WHO PAYS FOR PROJECT IS STILL MURKY
Eversource has also received criticism in the past few weeks over the confusion on who is ultimately paying for the Northern Pass project. Canadian media started a firestorm after HQ officials were quoted saying they would not "pay a penny" for the Northern Pass line in the United States.
HQ issued a statement saying it won't abandon the project and that the Canadian reports were written in error.
However, the public relations clean up from HQ and Eversource was messy and left more questions than answers for concerned parties. Allegations came up that the two energy companies had an expired TSA, which is required by the Federal Energy Regulatory Commission (FERC) before the project could be approved by the SEC and it specifies the respective rights and obligations of the parties involved in the project, including the terms for recovery of costs.
In the original TSA approved by the FERC in 2010, it states that HQ would pay for initial construction costs and Eversource has repeatedly said that New Hampshire ratepayers would not foot the bill for the project.
Yet, HQ's recent comments about not paying for the line in the United States seem to contradict what the TSA states.
"I am concerned that the means for payment and assurance of profitability sought by HQ may have effects on the quantification of benefits of the project to the people of New Hampshire," wrote senior assistant attorney general Peter C.L. Roth in a March 20 letter on behalf of the Counsel for the Public to Eversource.
"On numerous occasions, in the Application and accompanying testimony, the Applicants have expressly stated that HQ or one of its subsidiaries would pay for the entire costs of the line," he added.
Marvin Bellis, senior counsel for Eversource, responded to the letter on Tuesday, which was obtained by NH Journal, stating that the TSA is still in full force, but did not directly answer Roth's questions about the cost of the project.
"To the extent you have further questions about these issues you will be free to inquire about them during cross examination when the hearings commence in April," he wrote. "However, as noted above, the fundamental financial structure of the Project has not changed, and you, as the Counsel for the Public, are in no different a position today vis-à-vis the TSA than you were at the time the application was filed."
The trial-like adjudicative hearings are scheduled to begin in April and run for about 40 days before the SEC makes a decision on the application by September 31.
This spring, the Commonwealth of Massachusetts is expected to seek a "request for proposals" for clean energy delivered to customers. If Eversource and HQ are successful in winning the proposal bid, they will modify the current TSA agreement or add a new one. Regardless if they get the nod or not, Eversource reiterated that New Hampshire customers would not pay for the transmission line.
However, the bill could end up being paid by Massachusetts ratepayers. HQ said its expecting Massachusetts electric companies, who in turn could call on the consumers, to pay for the line.
"We know so far with certainty that it is the electricity distribution companies of Massachusetts who will be assuming the cost of this project," HQ spokesperson Lynn St. Laurent told Canadian-media outlet The Suburban in a March 15 report. "As for the American portion of the proposed transmission line…once again, we say that [HQ] is not paying a cent for it, whether aerial or underground."
NATIONAL GRID ADDS PROPOSAL TO MIX
To make matters even more complicated for Northern Pass, National Grid announced Tuesday that it wants to build a power transmission project from Canada to Londonderry.
Their plan, called the Granite State Power Link, would use wind and hydroelectric energy in eastern Canada and provide 1,200 megawatts to the region. It would transmit the power along 58 miles of line in Vermont, cross the Connecticut River into Littleton, N.H., and continue for 114 miles, before terminating in Londonderry.
The project has a $1 billion price tag, and would require 6 miles of new transmission lines in New Hampshire, mostly using its existing rights-of-ways in utility corridors.
Northern Pass welcomed the new project, stating it reiterates the region's need for more renewable energy, but National Grid seemed less optimistic about both projects succeeding.
For comparison, Northern Pass is projected to cost $1.6 billion, provide 1,090 megawatts of power and be operation in late 2019 or early 2020. It would carry hydropower from Canada and new transmission lines would need to be built and some are expected to be buried.
Republican Gov. Chris Sununu has not weighed in on the project yet.
WAITING FOR SUNUNU, LABOR UNION REACTIONS
On NHPR Tuesday morning, Sununu reiterated his support for Northern Pass, before news broke about National Grid. He said it's a "good project" and a "needed project" in order to keep energy costs down in the state for residents and commercial industries.
Sununu has been courting businesses across the globe since he was inaugurated in January, as part of his "100 businesses in 100 days" campaign pledge to woo them to set up shop in New Hampshire. He told NHPR he has spoken to businesses in the United States, including Arizona, but he has also spoken to ones in China and Taiwan.
It's not immediately clear if he would change his support for Northern Pass to the National Grid project.
However, labor unions representing construction workers have also indicated they support the Northern Pass project.
North America's Building Trades Unions sent a priority list to President Donald Trump earlier this year, which included Northern Pass on it.
McClatchy reported Monday that the White House requested the list of projects, as it switches gears and gets ready to focus on infrastructure. They were seeking projects to approve that require little to no federal funding.
It's also not immediately known which energy project labor unions in New Hampshire would support.
Sign up for NH Journal's must-read morning political newsletter.