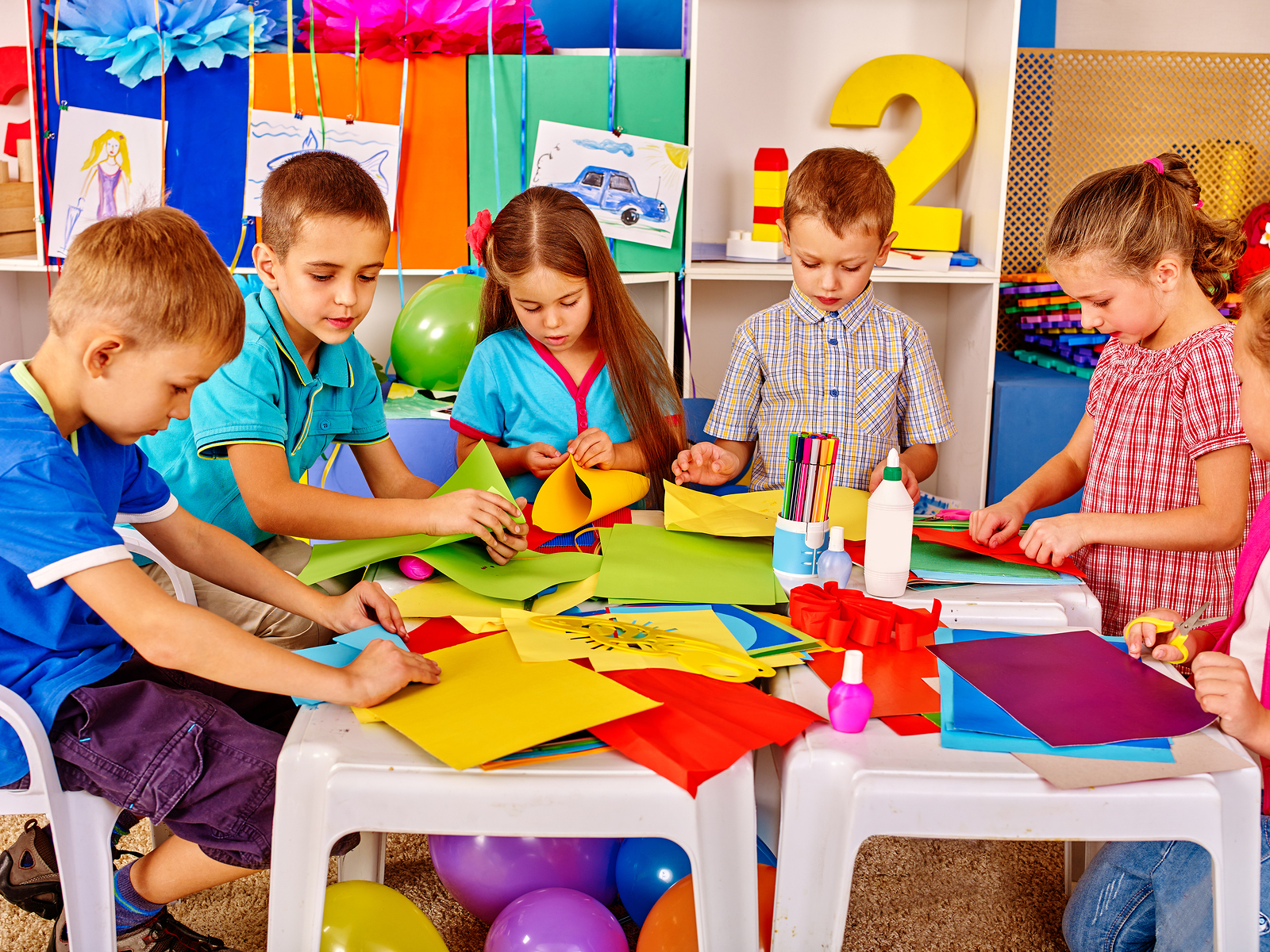 In a win for Gov. Chris Sununu's agenda, the New Hampshire House gave a preliminary vote of approval for full-day kindergarten. While some are calling it a bipartisan victory, the state Democratic Party is taking credit for the proposal getting passed.
Senate Bill 191 calls for providing $14.5 million during the next two fiscal years to help communities that want to implement full-day kindergarten.
In Sununu's budget proposal, he provided $9 million a year to establish programs in the neediest communities of the Granite State. That original funding amount passed the Senate at the end of March on a 21-2 vote.
The House Education Committee changed the funding to the full $14.5 million to allow all communities, regardless of need, the opportunity to implement the program. About three-quarters of New Hampshire's communities currently have full-day kindergarten, but the state only pays half the per-student amount for children in kindergarten. The House approved that funding on Thursday on a 247-116 vote.
"I applaud the House for taking this important step today to provide financial support to communities that choose to support and create full-day kindergarten programs," Sununu said in a statement. "I believe strongly that this is the right thing to do and I look forward to continuing to work with the legislature as the measure moves forward."
The roll call vote saw 87 Republicans join 160 Democrats in supporting the bill. Many education advocates cheered the bipartisan work of the House and Senate for getting the bill passed.
"With today's vote, strong bipartisan majorities in the House and the Senate are on record supporting increased state funding for full-day kindergarten," said Mark Shriver, president of Save the Children Action Network. "We are encouraged that lawmakers from both parties have made investing kids in the Granite State a priority."
The New Hampshire Democratic Party framed it another way. In their own press release, chairman Ray Buckley called Sununu's original proposal of funding full-day kindergarten at $9 million a year a "half-baked plan." He also highlighted that no Democrats opposed the bill and a majority of Republicans (115 of 202) voted against the legislation.
"Today, Democrats held him accountable for his broken promise by finally providing every child in the state full-day kindergarten instead of ceding to his half-baked budget proposal," he said. "Democrats carried the bill across the finish line in the House, with every single Democratic House member voting for the legislation while a majority of Republican members voted against it. Sununu's inability to lead almost cost us full-day kindergarten. Today was another example of why we need Democrats in the State House."
Sounds like you're calling this a bipartisan victory for @GovChrisSununu | #nhpolitics @NHGOP @ChrisSununu https://t.co/aBDmfHonoP

— Drew Biemer (@DrewBiemer) May 5, 2017
House Republicans are pretty divided over whether the state should pay for full-day kindergarten.
On the House floor, Rep. Victoria Sullivan, R-Manchester, said she opposed the bill because it removes local control from the communities and removes parental choice.
"It was never intended that 5-year-olds would be sitting at a desk for six hours per day," she said. "We must allow districts to keep decisions regarding early childhood education as a local control issue so that we can fix Kindergarten and restore it to its intended purpose, which is to foster the individual talents and abilities of each child through exploration, creativity and movement."
Other Republicans say the bill doesn't mandate that schools offer full-day kindergarten, but simply allows communities access to funds to help pay for it.
"If Kindergarten is important, why don't we fund it for everyone?" said Rep. Terry Wolf, R-Bedford. "This bill helps offset the downshifting of costs from state to local communities. Funding education makes a statement that we value education and support our communities."
SB 191 was one to watch on Thursday because House GOP leadership did not take an official position on the bill or whip any votes. House Speaker Shawn Jasper was presiding over the session, so he didn't cast a vote, but House Majority Leader Dick Hinch voted in favor of the legislation.
Leaders of the two conservative House caucuses voted against the bill, showing there isn't widespread support among those factions for full-day kindergarten. Rep. Laurie Sanborn, R-Bedford, who is a leader of the House Republican Alliance, and Rep. J.R. Hoell, R-Dunbarton, who is a leader of the House Freedom Caucus, opposed the bill.
SB 191 now heads to the House Finance Committee for representatives to look at the cost since the measure uses state revenues. In an earlier session, members of the committee refused to put any money for kindergarten in its version of the state budget.
After the committee makes a recommendation, the bill returns to the full House for another vote. If the House approves funding again at the $14.5 million-a-year level, then it will go to the Senate.
The Senate could then approve the bill at that funding level or the chamber could reject it in favor of their previous $9 million-a-year plan for targeted communities. If that happens, it's likely a committee of conferences between the two chambers would be established to negotiate a compromise.
Regardless, the House's approval of full-day kindergarten on Thursday is a good indication that a bill at some funding level will end up on Sununu's desk, fulfilling one of his campaign promises.
Sign up for NH Journal's must-read morning political newsletter.