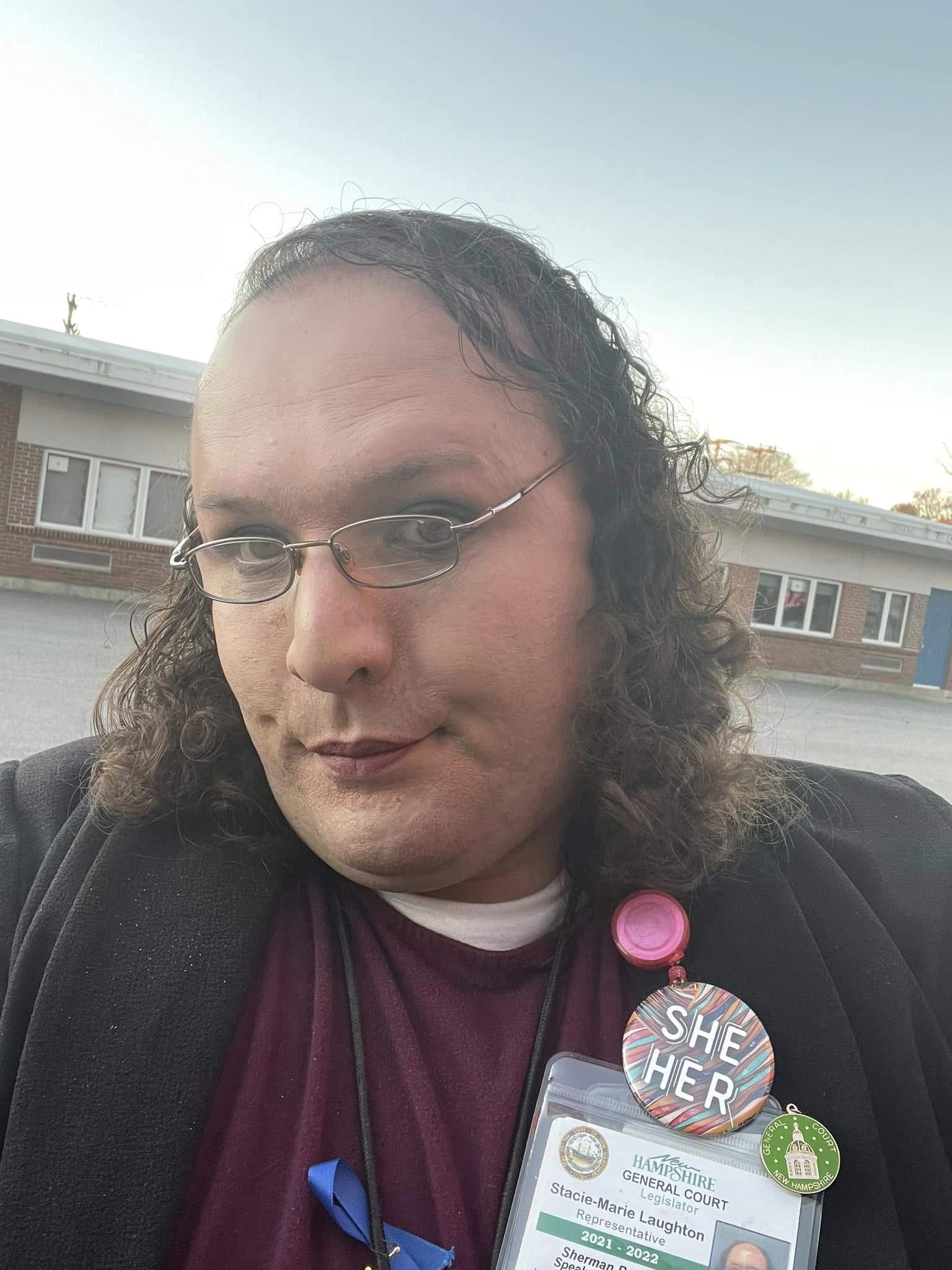 A New Hampshire family said in a new lawsuit their daughter is one of the victims in the child sex abuse image case brought against former Democratic state Rep. Stacie Laughton and Laughton's girlfriend, Lindsay Groves.
Both Laughton, 39, and Groves, 38, are currently held without bail on child sex abuse image charges out of state and federal courts. Groves used her position at Creative Minds daycare in Tyngsborough, Mass., to take explicit nude photos of children and text them to Laughton, according to court records.
The family also suspects their daughter was sexually abused by Groves, according to the lawsuit.
Filed in Middlesex Superior Court in Massachusetts, the lawsuit claims the New Hampshire child was the subject of sexually explicit photos Groves took while she was enrolled at Creative Minds. 
Creative Minds is owned by Maura Sheehy Costello and Erica Jussaume of Massachusetts, with daycare center branches in Dracut and Tyngsborough. Neither could be reached for comment.
According to the suit, Sheehy Costello and Jussaume allowed Groves access to the children at the daycare despite the fact that Groves was repeatedly reported for inappropriate behavior. The family is suing the business owned by Sheehy Costello and Jussaume for negligence in hiring Groves and keeping her employed despite the red flags.
"As a result of the Defendant's neglect, the Plaintiffs have reason to believe that their daughter may have been sexually exploited by Lindsay Groves while the minor was under the care of Creative Minds," the lawsuit states.
The family is being kept anonymous in the legal filings, with the father and mother referred to as John and Jane Doe, and the child referred to as Jane Doe. They are represented by Lowell attorney Roger Peace. Peace did not respond to a request for comment.
This is the second lawsuit brought against Creative Minds since Groves and Laughton were arrested in June.
A Massachusetts mother filed a lawsuit against Creative Minds last month alleging her young son was sexually molested by Groves at the Tyngsborough center. That lawsuit also alleges Sheehy Costello and Jussaume were told about Groves inappropriately touching children in 2018 and told she was taking explicit photos in 2022, and yet she remained on the job.
According to court records in the criminal case, Groves and Laughton exchanged approximately 10,000 text messages over the past 18 months, including numerous explicit photos of the children Groves was caring for at the facility. During one text message conversation, the pair discussed raping children, and Laughton appeared to admit having raped a child in the past.
"LAUGHTON: I was asking because I know we've had some back-and-forth, and I know we initially said we do nothing with kids ever again, and you said you were afraid that if we had kids if they would go back and tell the parents the same with the kids you work with."
In the same exchange, Laughton and Groves discussed the possibility of raping children at Creative Minds.
"GROVES: I want to do it with the kids at work 
GROVES: than you can put your **** inside them
GROVES: I wasn't being serious about the kids running back and telling their parents 
GROVES: Plus, I want to do it with kids who use to come here cause they can enjoy it 
LAUGHTON: Well, I know but you were afraid that the kids at work might tell their parents and we said we would do it if we knew we were not gonna get caught and I was just wondering like like basically you have no problem with that…"
Laughton became New Hampshire's first transgender elected official in 2012 but is now more famous for a career of criminal exploits. Laughton, a Democratic state representative, was forced to resign shortly after the 2012 election when it was learned the erstwhile lawmaker was still on probation for a felony theft conviction. Laughton has also been charged with stalking and making bomb threats.
Laughton was reelected to a Nashua House seat in 2020 and, after winning reelection again in 2022, spent weeks in jail after being charged with stalking and harassing Groves, according to court records.
Though Laughton and Groves remain at Valley Street Jail in Manchester pending trial, Groves was recently deemed safe for release by a federal judge. The Boston Office of the United States Attorney is appealing that decision. Groves is staying locked up until the appeal is heard.