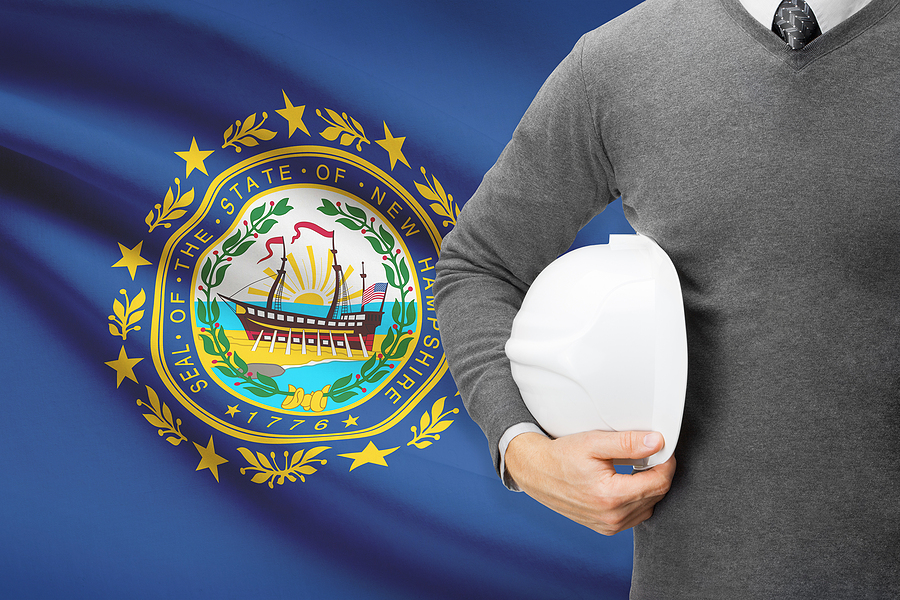 Call it the Granite State Grind.
A new study finds New Hampshire residents are the hardest working in New England, though resulting wage gains are not keeping pace with inflation. 
According to findings from the data analysts at WalletHub, New Hampshire ranks ninth in the nation on Labor Day 2022, the only New England state ranked in the top 10. The hard work is evident in New Hampshire's economic output, which ranks near the top of all 50 states in terms of growth and low unemployment.
Vermont is ranked number 26; Maine at 30; Massachusetts at 44; Connecticut at 45; or Rhode Island all the way down at 49, between New York (48) and New Mexico (50).
North Dakota, Alaska, and Nebraska are at the top of the list.
The WalletHub study looked at data points like average workweek hours, the share of workers with multiple jobs, and annual volunteer hours per resident. Massachusetts, Vermont, and Rhode Island rank near the bottom in terms of average hours per week.
Vermont and Connecticut rank near the top for average leisure time per day. Massachusetts, Vermont, and New Hampshire also have the lowest rates for idle youth in the study.
There are challenges ahead for New Hampshire employees and employers. According to a report by the New Hampshire Fiscal Policy Institute, despite a strong recovery from the COVID-19 economic crash, a critical labor shortage remains.
"Job growth in the last two years has been much faster than originally expected, mirroring other rebounding indicators of a strong economy, in large part due to swift federal policy action to provide both relief and financial support for the recovery," the NHFPI report stated.
While the current strong economy means better pay and conditions for workers, those same workers are now paying more for food, energy, childcare, and housing.
"However, many Granite Staters find themselves struggling with rising housing costs, limited childcare options, and significant increases in living costs due to inflation as these key pandemic-related programs wind down or near their expiration. Among families with low and moderate incomes, and particularly those in rural areas of the state, these challenges have become even more pronounced," the NHFPI report states.
According to a report in the New Hampshire Business Review, wages are up in the Granite State as the country recovers from COVID, thanks in part to the labor shortage creating supply and demand pressure that favors labor.
"Overall, hourly wages increased by $1.38 an hour annually, though they actually went down slightly from April by 11 cents. However, education and healthcare workers averaged $34.84, an annual increase of $3.12. Leisure and hospitality workers average $20.02, a $2.12 increase," NHBR reports.
Still, a growing number of low to middle-income Granite Staters are working multiple jobs and are unable to keep up with inflation, according to the NHFPI report.
"Rising inflation has made making ends meet and paying for usual household expenses more difficult for individuals and families in New Hampshire," the report states.
Consumer prices increased nationally by 9.1 percent between June 2021 and June 2022, the largest 12-month increase in inflation since December 1981, with energy prices increasing 41.6 percent from the prior year, according to the NHFPI report.
Even though wages went up due to the labor shortage, the raises are not keeping pace with the record-setting inflation.
"While nominal wages did increase during the same period, the average inflation-adjusted private-sector hourly wage in New Hampshire was 2.6 percent lower in July 2022 compared to July 2020. When price increases outpace wage growth, the purchasing power of consumers falls and financial pressures increase," the NHFPI report states.