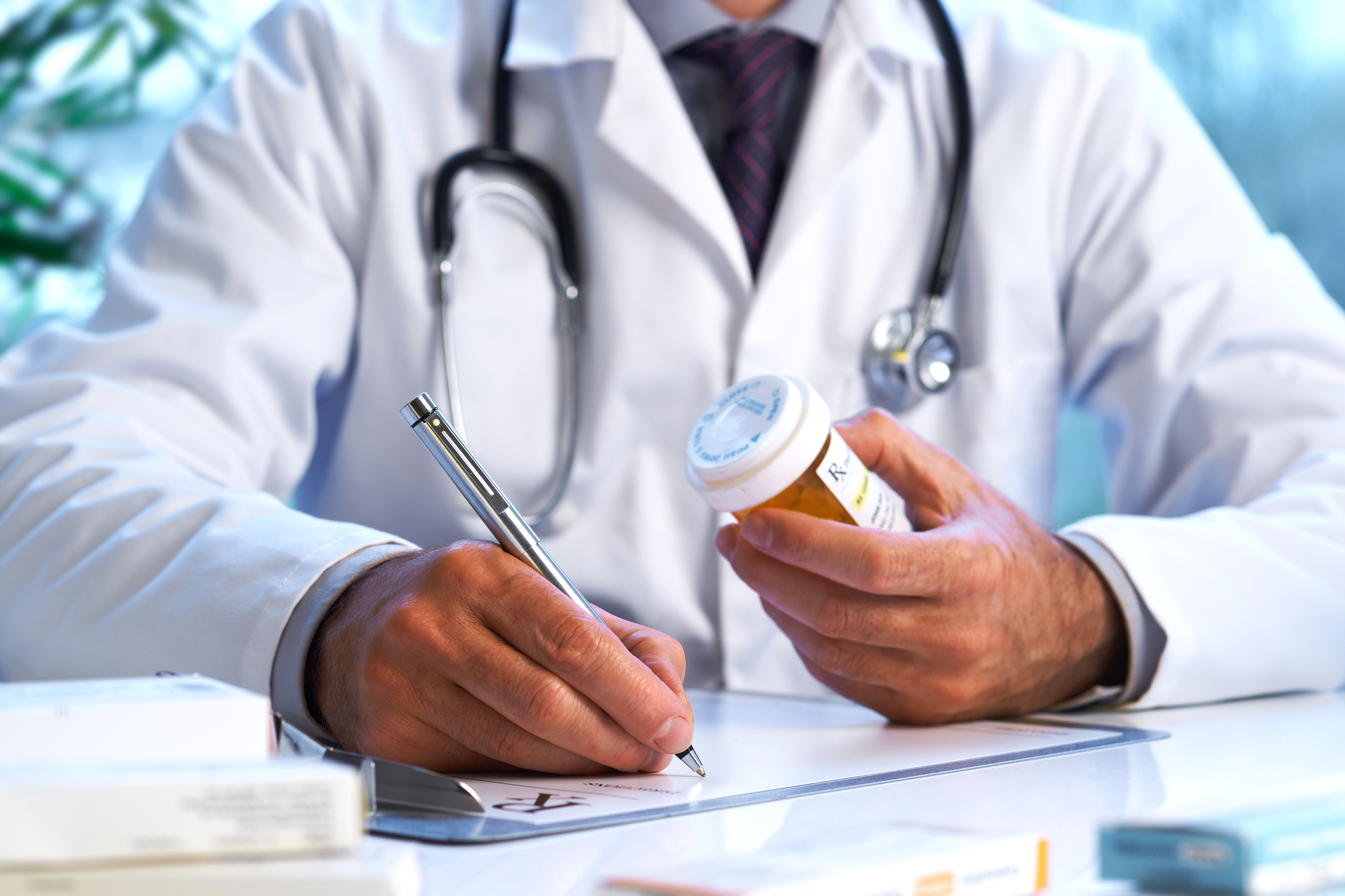 People with anxiety and depression are disproportionately prescribed painkillers. That's what new research from the Dartmouth-Hitchcock Medical Center suggests, adding a complex layer to the opioid epidemic ravaging the United States and encouraging calls from New Hampshire's congressional delegation to not move forward with the repeal of the Affordable Care Act.
The findings, which appear in the July issue of the Journal of the American Board of Family Medicine, show that nearly 19 percent of the 38.6 million American adults with mental health disorders use prescription opioids compared to only 5 percent of those without a disorder. Adults with depression and anxiety receive 51 percent of the 115 million opioid prescriptions distributed each year in the U.S., the study found.
"Because of the vulnerable nature of patients with mental illness, such as their susceptibility for opioid dependency and abuse, this finding warrants urgent attention to determine if the risks associated with such prescribing are balanced with therapeutic benefits," said Brian Sites, an anesthesiologist at Dartmouth-Hitchcock and one of the co-authors of the study.
Opioid prescribing in the U.S. quadrupled between 1999 and 2015, and during that time more than 183,000 people died from overdoses related to prescription opioids, according to the Centers for Disease Control and Prevention.
Sites also notes that because pain is subjective, "the presence of mental illness may influence the complex dynamic between patient, provider, and health system that results in the decision to write an opioid prescription."
The study does not give a specific reason why people with mental disorders are more frequently prescribed opiates. The study encourages more research on this population to understand opiate addiction.
Those patients may have some form of physical pain, but their mental condition may cause them to feel that pain more acutely or be less able to cope with it, leading to increased requests for something to dull the pain. As a result, doctors trying to be empathetic to their patients' complaints may tend to overprescribe opioid painkillers, Stiles said.
Research also shows that patients are more likely to take opioids when there aren't specialists nearby. A study published earlier this year found that the number of seniors in rural America who take at least three prescribed psychotropic drugs ― including opioids and antidepressants ― tripled over a nine-year period. The study found that many of these prescriptions were given without a proper diagnosis.
Being able to identify a subset of the population that could be more likely to use opioids could help providers and policymakers address opioid use. It "suggests that there may be additional patient- and provider-related factors specific to those with mental illness that increase the likelihood of receiving prescription opioids," the authors wrote.
U.S. Rep. Annie Kuster, D-N.H., was present for a press conference about the study on Monday. She said repealing Obamacare could be disastrous for New Hampshire's opioid epidemic.
"This is critically important in New Hampshire, as we have gone from second in the nation in deaths from the opioid crisis and heroin to first for fentanyl," she said. "That's not what we want to be known as first in the nation for."
The U.S. Congress is currently in a heated healthcare battle. The Senate is working on legislation to repeal the healthcare law, but a vote on the bill has been delayed due to opposition from Republicans. New Hampshire Democratic Sens. Jeanne Shaheen and Maggie Hassan have both stated their opposition to the healthcare overhaul and have sent many press releases condemning "Trumpcare."
"This new study is yet another reminder that, to combat the devastating opioid crisis, we must make mental health treatment affordable and accessible," Shaheen said in a statement.
Hassan said she opposes proposed cuts to Medicaid that would affect coverage of mental health and substance abuse services.
"As we work to combat the horrific substance misuse crisis that is devastating our communities and taking a major toll on our economy in New Hampshire, this study highlights how dangerous Trumpcare, which includes massive cuts to Medicaid, would be for our state," Hassan said in a statement. "We need a comprehensive, holistic approach to combating this epidemic that addresses the underlying causes of addiction, including mental health issues."
To address the overprescription problem within the mental health community, Sites has suggested physicians need more access to alternative medicine besides opioids, including acupuncture, massage therapy, physical therapy, and non-opioid pharmaceuticals.
Sign up for NH Journal's must-read morning political newsletter.