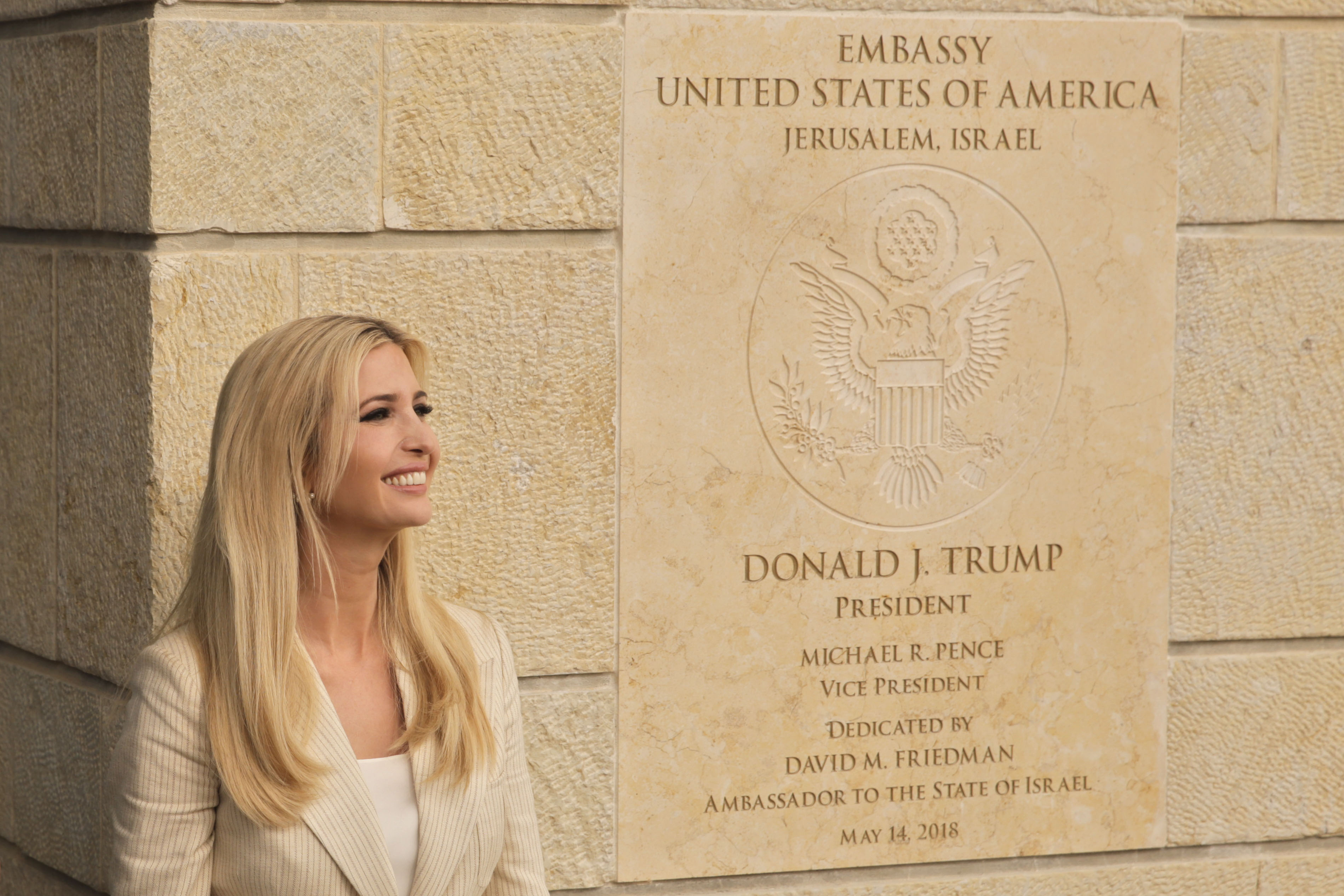 On June 5th, 2017, Sens. Jeanne Shaheen and Maggie Hassan joined their fellow Democrats in a unanimous vote reaffirming their commitment to the Jerusalem Embassy Act of 1995.  That act also passed with massive Democratic support (the only Senate Democrat to vote against it was former Klansman Robert Byrd of West Virginia) and was signed into law by Democrat Bill Clinton.
But on Monday, when the Shaheen/Hassan-supported law's mandate that "the United States Embassy in Israel should be established in Jerusalem" was finally put into effect,  Sen. Shaheen was silent. Sen. Hassan said nothing–despite repeated requests for comment.  The top Democrat in the Senate, Chuck Schumer of New York, released a subdued statement "applauding President Trump" for the embassy move. But from New Hampshire–nothing. Why?
It hasn't always been "no comment" from the New Hampshire delegation. When President Trump announced his intentions regarding the US Embassy in December, Sen. Shaheen criticized the proposal, saying it was "harmful to both U.S. and Israeli interests" and "moves all parties further away from a peaceful solution."
Is that still her position?  You'll have to ask her–though you might get some insights from J Street as well. They are one of Sen. Shaheen's top contributors, donating more than $112,000 since 2013.  And they've given more than $200,000 to Sen. Hassan as well.
J Street has been described as a "liberal fringe group" by some, and it certainly has a pro-Left, pro-Obama, anti-Netanyahu view of Middle East policy.  Unsurprisingly, they oppose the embassy's move.
But what about Sens. Shaheen and Hassan?  Do they regret their support for the Jerusalem Embassy Act less than a year ago? Has something changed?