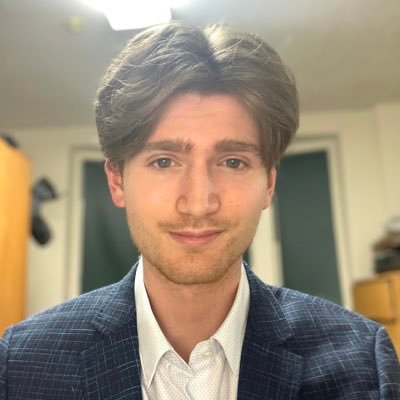 Progressive social media star and former Dartmouth College student Jack Cocchiarella is settling the lawsuit he brought against one-time classmate Nathan Kim over allegations that Cocchiarella was a serial rapist. 
Lawyers for Cocchiarella and Kim informed the United States District Court in Concord last month they had reached an agreement through mediation sessions in December. The sides now have until Jan. 20 to file the settlement agreement in the federal court, which would include a stipulation that the case be dismissed.
The lawsuit accused Kim of spreading stories online that Cocchiarella raped and sexually assaulted women while he was a student at the Ivy League school. Cocchiarella has denied all accusations of sexual impropriety.
Cocchiarella claims Kim started an online harassment campaign using anonymous accounts on various social media platforms accusing Cocchiarella of rape.
"Kim individually and in concert with others has continued to propagate and publish the false statements and lies that Jack is a 'rapist,' 'raped his classmates,' 'raped 6 women,' 'raped 8 women,' 'raped unconscious girls,' and is 'getting away with rape,'" the lawsuit stated.
The negative attention stirred by Kim's posts threatened Cocchiarella's lucrative political work, tarnished his reputation as he transfers to Columbia University, and even caused threats according to the lawsuit.
"To this day, Jack lives in fear for his life and safety as a result of the false statements and lies being spread by Kim," the lawsuit states.
Cocchiarella's attorney, Susan Stone, told NH Journal in August her client is innocent of any sexual violence.
"To be clear, Jack has never been accused of sexual assault and he has never been subject of a criminal or Title IX campus investigation," Stone wrote in a letter to NH Journal. "He vehemently denies that he was subject to those allegations."
The lawsuit claimed Kim's harassment started after Cocchiarella confronted Congressman Madison Cawthorn when the North Carolina Republican appeared at Dartmouth College along with congressional candidate Karoline Leavitt.
Cocchiarella's video of his confrontation with Cawthorn went viral and helped propel the student into a progressive influencer. Cocchiarella used his online fame to get high-profile political consulting jobs with Democrats like Florida's Charlie Crist and Georgia's Marcus Flowers.
According to a report in the Free Beacon, Crist's campaign paid Cocchiarella's consulting firm $2,250 for digital consulting. It got another $40,000 from the Flowers campaign. 
Cocchiarella also appeared on a YouTube television show for the Lincoln Project, an anti-Trump political action committee founded by alleged sexual predator John Weaver. Cocchiarella was on the show to plug his own political podcast, Zoomed In.
Accusations against Cocchiarella came to light in August, when NHJournal spoke to one woman who claimed to have been harassed by the rising political star. The woman said Cocchiarella sexually harassed her and inappropriately touched her, earning Cocchiarella a letter from Dartmouth's Title IX Office laying out a disciplinary course of action, and threatening further sanctions if Cocchiarella did not comply. The copy obtained by NHJournal included Cocchiarella's apparent signature.
His behavior deteriorated over the course of a few weeks into stalking-type behavior and included unwanted touching, she said.
"What was scary is he said a lot of really misogynistic things," she said.
The woman said Cocchiarella used his reputation as a progressive, feminist-ally in order to get close. At the same time, his actions frightened her, she said.
"How does he have this platform as a feminist?" she asked.
While NHJournal was reporting the story in August, the Dartmouth College Democrats Twitter account published a tweet claiming Cocchiarella was kicked out of the club in 2021 when several allegations became known on campus. The club later deleted that tweet, but a source familiar with the matter confirmed Cocchiarella had been expelled from the club over the allegations.
The club later published a follow-up disavowing any use of the tweet about Cocchiarella.
Cocchiarella has denied all wrongdoing and further claims he has never been investigated by Dartmouth's Title IX Office.