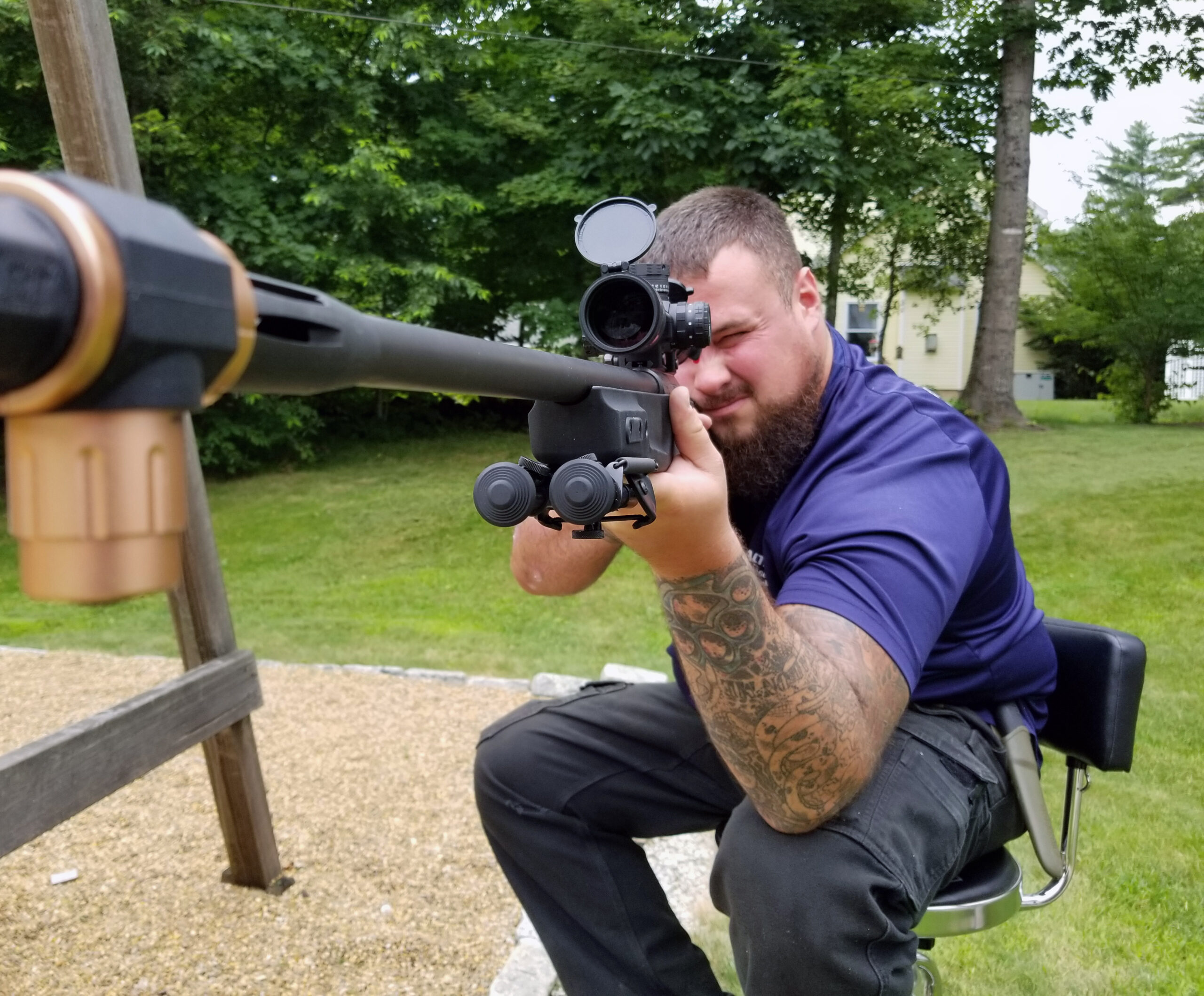 A Barrington town official who used his position to lobby against a local gun business is escaping consequences after months of legal wrangling and a failed lawsuit.
Town Treasurer Peter Royce used his official town email and knowledge of town procedure during his campaign to shut down 2A Tactical, a gunsmithing business run out of the Tolend Road home of Robert Russell, a veteran and former Dover police officer.
Russell has been fighting to keep his business open for more than a year, all the while under fire from Royce. The treasurer's complaints, and the complaints he orchestrated from Russell's neighbors, resulted in a town lawsuit against Russell alleging zoning ordinance violations. After two Zoning Board of Appeals hearings found no violations, the town agreed to drop the lawsuit this spring.
"No apology, no explanation," Russell said. "There should never have been a lawsuit to begin with."
Royce did not respond to an email and phone message seeking comment. He is an appointed town treasurer and is paid a $7,000 a year stipend for what are essentially part-time duties. The day-to-day financial work for the town is done by full-time staff. 
"I am extremely frustrated that 2A Tactical has qualified as a home business," Royce wrote in one email, using his official town account, to other town officials. "I realize that this business has contributed to the police department, but I hope we can realistically examine what the situation is on Tolend Road. I believe things are pretty horrible."
According to a letter from the town's law firm, Royce's use of his official town email crossed the line.
"Mr. Royce is the town's appointed treasurer. Of course, he does not lose his rights as a citizen by assuming such a position. He may contact code enforcement with concerns just as any other citizen may, and code enforcement treats his complaints no differently than those from other citizens. I agree that Mr. Royce should not be using his town email for any communications in his personal capacity, and he has been so counseled," wrote attorney Laura Spector-Morgan to town officials.
Town Administrator Conner MacIver said Royce was talked to about his email use, but it is not clear if there are any other consequences.
"He was counseled on the use of town email," MacIver said.
Royce used his email to communicate with MacIver about the case. After prodding, MacIver at one point told Royce that people should file complaints against Russell if they have concerns.
MacIver explained Wednesday that Barrington does not actively enforce zoning violations, and instead relies on people to file complaints. According to documents, Royce sent emails to Tolend Road residents soliciting complaints against Russell. 
Select Board Chair Dan Mannschreck said no one in town is biased against Russell and his business. Many people in town, and in town government, are gun owners themselves.
"That's not an issue as far as the town is concerned," Mannschreck said.
Mannschreck and MacIver said the town followed the routine procedure once complaints about 2A Tactical started coming in. Russell's original plan for a small home business blossomed into a fairly successful operation, and Royce was upset with the number of customers in the neighborhood. 
"The only goal was to put us out of business," Russell said.
The town's building inspector and MacIver met with Russell. He was initially given six months to find a new location for the business, ideally in a commercial zone. When that proved difficult and Russell sought an extension, the town filed the lawsuit in August of last year, according to records reviewed by NH Journal. 
Rusell took his case to the town's ZBA, which found in his favor in October. Following an appeal, also in his favor, the town decided to drop the lawsuit this year. In the wake of that, Russell has accused town leaders of unethical behavior. Mannshreck acknowledged selectmen reviewed the town's actions in this case, but he declined to discuss the findings. 
The board held a non-public session to discuss the matter. The minutes remain sealed. No town employee has been terminated as a result of that review, he said. Royce has been dealt with appropriately for the lobbying, according to Mannschreck.
"We told (Royce) that was inappropriate and he needed to stop that," Mannshreck said. "Being counseled by the town administration and town attorney is a fairly serious action."