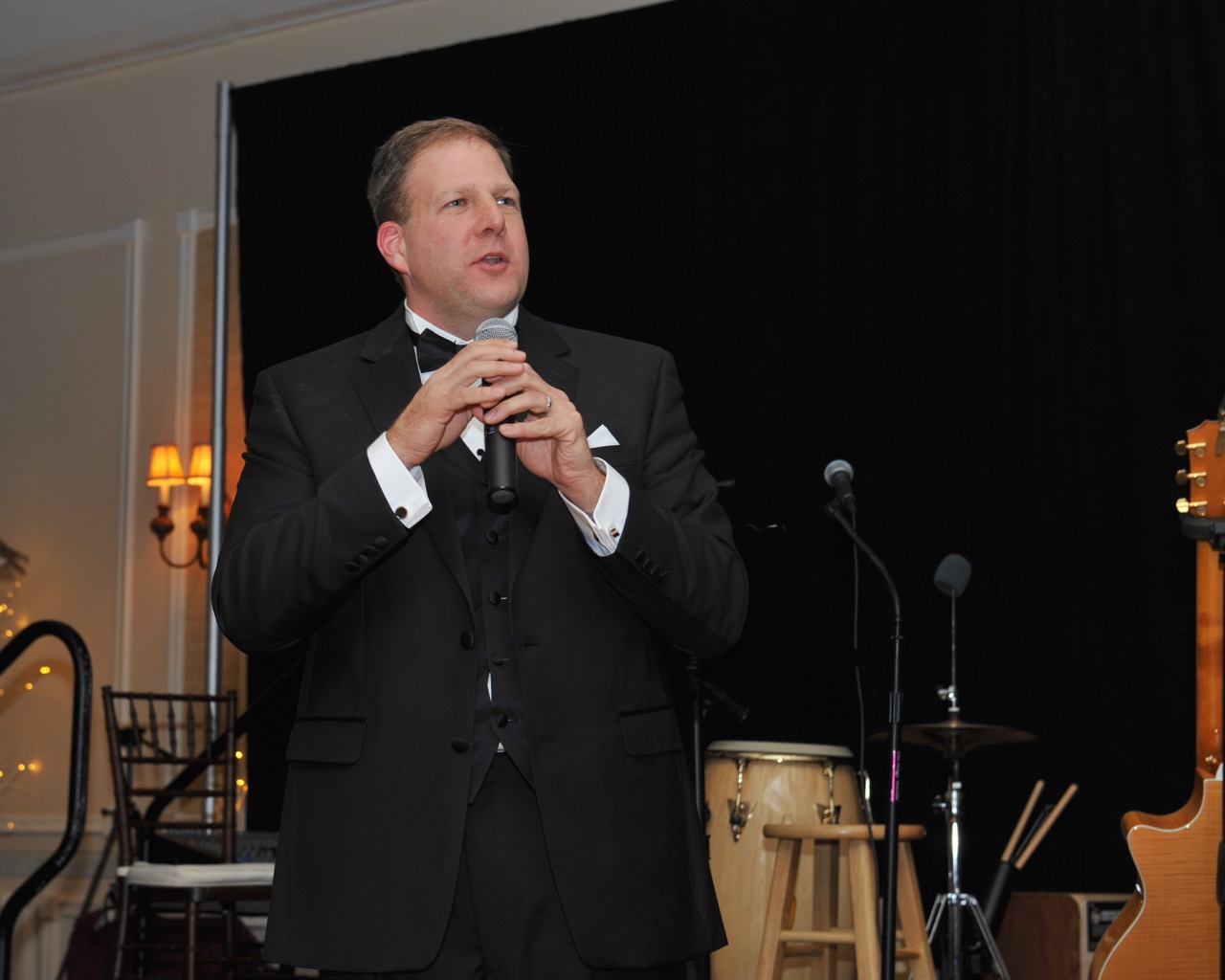 Republican Gov. Chris Sununu made waves in New Hampshire politics over the weekend as he became the first governor in the New England region to say that he "stands by" President Donald Trump's decision to withdraw from the Paris Climate Agreement. As expected, Democrats are using his words as political ammo to attack his position on environmental issues, but none more so than a gubernatorial candidate challenging Sununu for the Corner Office in 2018.
"I don't have a real reaction right now to be honest," Sununu told New Hampshire Public Radio on Friday. "It's nothing I've really thought about. It's a federal issue at this point. It's nothing. I'm focused on the 603 and what we do here."
He continued to say that withdrawing from the global climate agreement, which involves nearly 200 nations aiming to slow the effects of climate change, could be significant, but he hasn't spent a lot of time looking at the issue
"You know it's not my job to go through the whole accord and look at the in-depth impacts across the country, economically," he said. "The president has done that, his team has done that, and they've made the decision they feel is in the best interest of the United States and I stand by that."
Although some people can interpret that statement as taking a non-position, many supporters and opponents are reading into it that he agrees with Trump's decision to leave the climate deal.
Republicans took to Twitter to reiterate their support for Sununu and Trump, like Rep. Victoria Sullivan, R-Manchester.
@GovChrisSununu Says He 'Stands By' Trump's Decision To Withdraw From Paris Accord. As do I. #NHPolitics https://t.co/PIjDPjvc4d

— Victoria Sullivan (@VSullivan4NH) June 4, 2017
Sununu's statement is significant because it marks a drastic departure from other states in New England, including his fellow Republican governors.
Four states in the region announced they were joining a bipartisan coalition committed to meeting the goals of the Paris Climate Agreement. The U.S. Climate Alliance was started by the Democratic governors of California, New York, and Washington state.
Massachusetts Republican Gov. Charlie Baker said he decided to join the alliance, along with Vermont Republican Gov. Phil Scott. The Democratic governors of Connecticut and Rhode Island have also joined the coalition.
Maine Republican Gov. Paul LePage has not publicly made a statement about Trump's decision to pull out of the climate pact, making Sununu the only GOP governor in the area, so far, to "stand by" Trump.
The New Hampshire Republican Party has also applauded Trump's decision, saying the Paris climate deal did not put U.S. taxpayers first.
.@POTUS knows a bad deal when he sees one. Leaving the #ParisClimateDeal means putting taxpayers first! pic.twitter.com/WI8fYgtH2k

— NHGOP (@NHGOP) June 2, 2017
State Democrats are using Sununu's words as political fodder to motivate their base and prepare for Democratic candidates to challenge him next year. As expected, all four Democratic members of New Hampshire's congressional delegation disagree with Trump's decision.
Wow. A bafflingly ignorant and lazy position by @GovChrisSununu. Granite Staters should be outraged he's not standing up for us #nhpolitics https://t.co/UFVjttYi7j

— NH Democratic Party (@NHDems) June 2, 2017
The New Hampshire Democratic Party is calling Sununu out for commenting on other federal issues, like the GOP-led repeal of the Affordable Care Act and the president's travel ban to several Muslim-majority countries. They're also blasting him for being an environmental engineer who "must not understand, the environment does not recognize borders."
Steve Marchand, a Democratic candidate who announced that he would run for governor in 2018, has also taken issue with Sununu's stance on the global climate pact.
In his first official statement since he announced his candidacy in April, Marchand said as governor, he would support the Paris Climate Agreement and advocate for New Hampshire's involvement in the U.S. Climate Alliance.
"Unlike many of the nation's governors, Governor Sununu has not pushed back on President Trump's decision," he said. "Both President Trump and Governor Sununu are wrong."
Marchand, who ran for governor in 2016 but lost the Democratic nomination to eventual nominee Colin Van Ostern, is pushing his progressive message by meeting with various Democratic groups around the state. He is a former mayor of Portsmouth and said Portsmouth was the first community in New Hampshire to sign onto the Cities for Climate Protection Campaign and the U.S. Conference of Mayors Climate Protection Agreement.
"I've been a passionate progressive on environmental protection and energy policy throughout my public life, as a mayor, and as a candidate for statewide office," said Marchand. "I strongly believe we can lower energy costs for consumers, reduce demand for energy, create New Energy jobs, and protect our natural beauty if we are willing to lead on energy and the environment. I've got a specific plan for New Hampshire that will do this, and being a part of the U.S. Climate Alliance would improve our ability to do the right thing — both economically and morally. President Trump will not lead, and neither will Governor Sununu. I have, and as Governor, I will."
Over the entire weekend, Marchand and the NHDP have taken to Twitter to criticize Sununu for not being a supporter of the climate deal. It can be expected for the Democrats to raise this as a campaign issue in the 2018 governor's race.
In several other states, various cities have said they would still adhere to the Paris Climate Agreement's terms and reduce their carbon footprint. The only town in New Hampshire to take a similar environmental stance is Hanover, which voted in May to establish a goal of transitioning to 100 percent clean and renewable energy by 2050.
Sign up for NH Journal's must-read morning political newsletter.