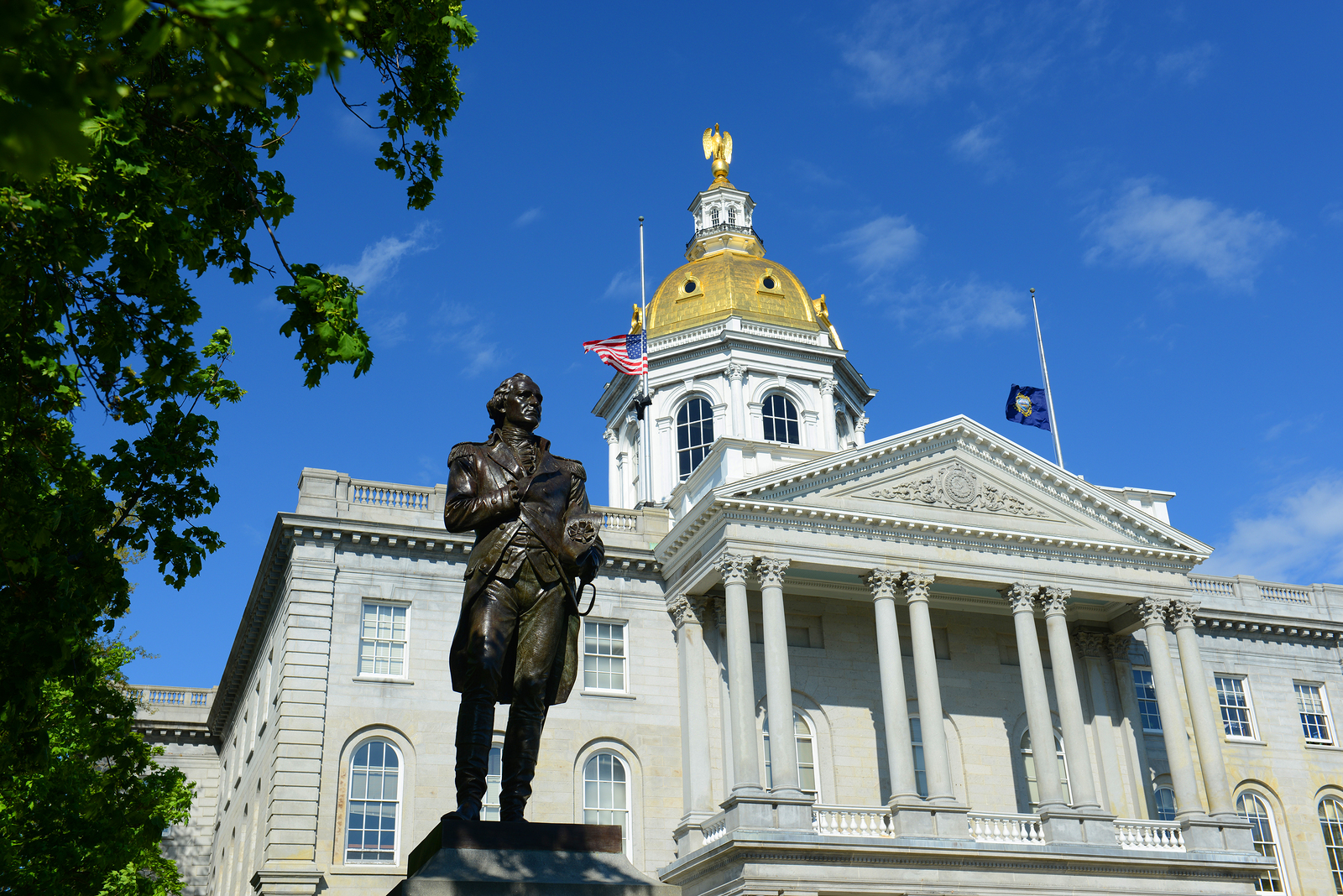 If you like laws and sausages, you should never watch either being made. That old adage could be applied to the current session of the New Hampshire General Court.
Drafting and adopting the state budget has been messy as different Republicans have argued passionately for what they believe is in the best interest of the Granite State. But while the process may sometimes be unpleasant to watch, the outcome is generally good and beneficial.
So it is with the Republican compromise budget, which the House of Representatives takes up this week. The budget respects taxpayers while still providing for needed services for New Hampshire's most vulnerable, such as the mentally ill and those struggling with addiction. Here are four features that you may not have heard about the legislation:
Drugs and Alcohol: The budget doubles funding to the Governor's Commission on Alcohol and Substance Abuse Prevention, Treatment and Recovery. It establishes a youth inpatient and outpatient treatment center in Manchester. And it more than doubles the budget of the Bureau of Drug and Alcohol to help address the state's opioid crisis.
Mental Health: The budget establishes 60 new beds for community treatment options and it creates a fourth rapid response mobile crisis unit to keep hospitals from having to shoulder all the burden for mental health issues.
DCYF: The Division of Children, Youth and Families is a system that has failed to do an adequate job of protecting New Hampshire kids and this budget begins to address that problem. It adds new case workers to deal with huge caseloads. It creates an Office of the Child Advocate to provide oversight from outside of the department. And it requires the lead attorney of DCYF to be supervised by our state's attorney general, which will help when prosecutions are necessary.
Rainy Day Fund: The budget would grow our state's rainy day fund from an anemic $9 million to $100 million, which would be useful in a pinch but would also help shore up New Hampshire's top rate bond rating, so we can finance debt with very low interest.
Of course, this budget also sets the stage for a small business-friendly economic environment, which will spur better jobs and higher wages. And it invests in our shared future by making major priorities of education and public safety.
This roadmap for the 2018-2019 biennium contains no new taxes of fees. None. In fact, the budget focuses on economic growth by lowering both the business profits tax (BPT) and the business enterprise tax (BET) to allow for a friendlier business environment. Over the next few years, business will be able to grow and reinvest in the economy. The New Hampshire tax code will also be aligned with the federal tax code and allow for 179 more deductions, greatly helping small businesses.
This is all based on realistic revenue projections to create a finically responsible budget with modest increases of 1.8 percent and 2.0 percent over the next two years. This is the kind of sound fiscal management taxpayers have come to expect from Republican leadership in Concord.
As a former chair of the Senate Finance Committee, I know as well as anyone that putting together a budget is challenging work. Recall also that former Gov. Maggie Hassan, now U.S. senator, shamefully vetoed the Republican budget last summer in a harebrained political stunt that blew up in her face. In the end, she was forced to back down and sign the GOP budget.
And as a result New Hampshire presently has the third fastest growing economy in the nation. That's real leadership and sound fiscal management. The Republican budget is good for the economy, good for working families and great for New Hampshire.