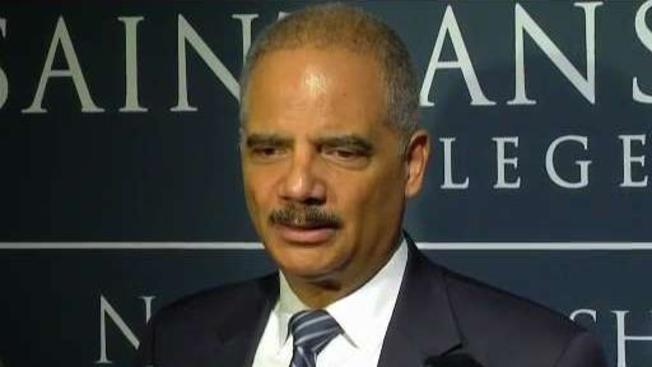 A progressive group led by former Attorney General–and possible 2020 POTUS contender– Eric Holder announced this weekend it's targeting the Granite State in its push to "stop or prevent" what it calls "Republican gerrymandering." This despite the fact that Democrats just took control of both houses of the New Hampshire legislature.
In a post on their website, the National Democratic Re-Districting Committee revealed the map of states they will be targeting in 2019 and 2020 as part of their efforts at what they call re-districting reform.  "During the 2019-2020 election cycle, the NDRC is targeting 12 states, including 3 gubernatorial races, 13 state legislative chambers, and one down-ballot race," the NDRC says.
One of those governors is New Hampshire Republican Chris Sununu.
In fact, despite claims by Holder that his efforts at the NDRC are non-partisan ("We'll go after Democrats if they try to gerrymander, too," he said during a stop at St. Anselm College in June), all three of the governors his group is targeting are Republicans.  All of the legislatures on the NDRC list are controlled by the GOP, too, with the singular exception of Minnesota, where control of the legislature is split.
"They're all states where we need to stop or prevent Republican gerrymandering," the NDRC says.
One of the biggest promoters of Holder's efforts here in New Hampshire has been Colin Van Ostern, the one-time Democratic campaign worker and gubernatorial candidate who's now lobbying to replace Secretary of State Bill Gardner.  Having a partisan ally as the chief elections officer in the Granite State would be a boon to Holder and the NDRC.
It's also likely to raise more questions about the wisdom of having an openly-partisan Secretary of State replace Gardner, who has earned praise from both sides of the aisle for his nonpartisan approach to the job.