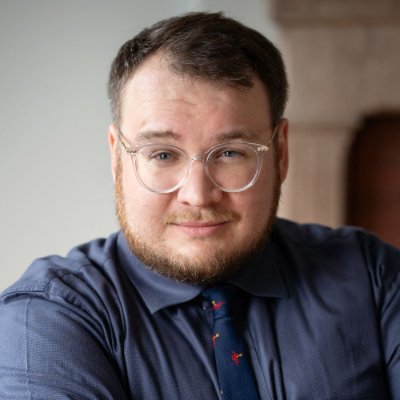 The New Hampshire Democratic Party's top communications person took to Twitter to smear former GOP state Rep. Tim Baxter as an "anti-LGBTQ, Christian nationalist nut job."
The problem is that Baxter, who gained national attention running a pro-liberty campaign for U.S. Congress last year, is openly gay.
In response to an NHJournal story about Baxter and fellow 2022 congressional candidate Karoline Leavitt working to win leadership positions in the New Hampshire Young Republicans (NHYR), state Democratic Party communications director Colin Booth tweeted, "Just what every young person wants, to be associated with a bunch of anti-LGBTQ, Christian nationalist nut jobs."


When confronted with the fact that Baxter is gay Booth doubled down, suggesting the Republican is homophobic.
"Remarkably, gay people are just as capable of supporting anti-LGBTQ legislation and policies as straight people," Booth tweeted.
Openly gay elected officials denounced Booth's insulting comments targeting Baxter and questioned why his boss, state party chair Ray Buckley — who is also gay — is defending Booth's behavior.
Getting attacked by the left because of their sexuality is nothing new for gay Republicans said state Sen. Dan Innis (R-Bradford). Innis was recently called a "self-hater" when he came out as a Republican.
"I just don't understand if you're gay you're suddenly supposed to be a Democrat," he said.
Baxter said Monday that while he makes no secret of his sexuality, he hasn't made identity part of his political campaigns, choosing instead to run on his ideas. 
"Unlike Colin, I don't think you're a bigot if you don't subscribe to far-left propaganda on LGBT issues," Baxter said. "It is sad that I don't see tolerance and respect for people of differing beliefs from Colin, Ray [Buckley], and the entirety of the NHDP. Thankfully, I do see it from the Republican Party, and the vast majority of the American people."
Republican voters want to hear about a candidate who will solve the problems they face, not about how that candidate identifies, Baxter said.
"I spoke about my voting record in the legislature, my nonprofit work, and my business experience. Occasionally my sexual orientation came up, but most Republican voters didn't care because they care about ideas, not identity politics," Baxter said.
Booth did not respond to a request for comment Monday, nor did representatives from alleged gay rights advocacy organizations like GLAAD, or GLBTQ Legal Advocates & Defenders. According to Baxter, he has not reached out to apologize for his smear.
Gay Republicans said they aren't surprised, comparing it to the ongoing race-based attacks from progressives targeting GOP presidential candidate Nikki Haley and Supreme Court Justice Clarence Thomas as alleged traitors to their race.
Rep. Joe Alexander (R-Goffstown), another openly gay Republican, said he has experienced intolerance from people on the left when they learn he isn't in lockstep with their politics because of his sexuality. He was stunned by Booth's attack on Baxter, and by extension, other gay Republicans.
"I'm struggling to understand why Colin believes the NHYRs are 'anti-LGBTQ nut jobs," Alexander said. "Until very recently the chairman of the NHYRs was a member of that community."
Alexander is the former NHYR chair.
Innis said he and other gay Republicans refuse to become political hostages to a party that does not share their most fundamental beliefs. He also notes the previous Democratic president, Barack Obama, opposed gay marriage when he ran for office.
New Hampshire Republicans, on the other hand, are more than welcoming to members of the LGBTQ community, he said.
"We believe in freedom, liberty, and equality. These are the ideals that made America great," Innis said. "Tim ran that way. I ran that way too. People in my party supported me in my primary two to one."
Democrats are too focused on identity politics to understand what voters want, Innis said. People want representatives and leaders who do what is right, and not what is politically correct.
"They're about identity politics, and Republicans aren't," Innis said. "Our politics are about what's right for the people of New Hampshire and the country. And isn't that what matters?"