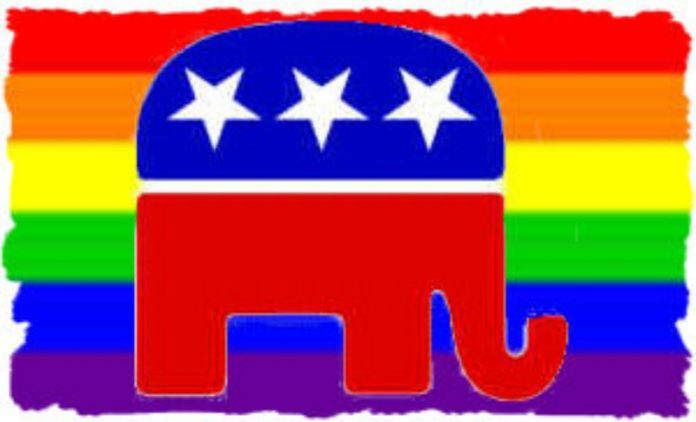 When Jennifer Horn showed up at the New Hampshire Republican convention on Saturday planning to push for a party platform change on gay marriage, she was hoping her fellow Republicans would agree to stop excluding people from the process.
Instead, the Granite State GOP excluded her.
Rather than allow the former state party chairwoman to make the case for marriage equality, opponents organized a challenge of her credentials, questioning her right to even participate in the convention before voting to remove her from the event.
"I wasn't there to blow up the meeting. I was expecting an honest, respectful debate about these important issues," Horn to NHJournal. "And I was expecting sincere disagreement. I know some people feel free strongly about it."
"What I was not expecting was a political maneuver to shut down all debate. That was disappointing."
Horn is a co-chair of the New Hampshire Log Cabin Republicans, an organization that promotes issues important to gay Republicans and encourages party outreach to the LGBT community. Her proposal was to end the platform's language offering support for marriage only "between one man and one woman" and for "traditional families."
"Over the years, I've developed serious concerns over where our party is on these issues," Horn said. "We are losing an entire generation of voters over this. After Romney's loss, one of my children asked me 'Mom, why would anyone my age vote for Republicans when you all hate gay people?' In the long run our party can't survive, and I am still a strong supporter of my Republican Party."
This is the third convention in a row that an effort has been made to get the New Hampshire GOP to change the state party platform on the issue of gay marriage.
Convention delegate and state Sen. Dan Innis, R-New Castle, who is openly gay, told TV station WMUR: "Whether it is this proposal or any important proposal, it is unfortunate when we have a convention where we do not have an opportunity to consider changes to the platform and updating our positions."
According to a Pew Research poll from 2017, 74 percent of millennials support same-sex marriage. About half of all evangelical millennials support it, too.