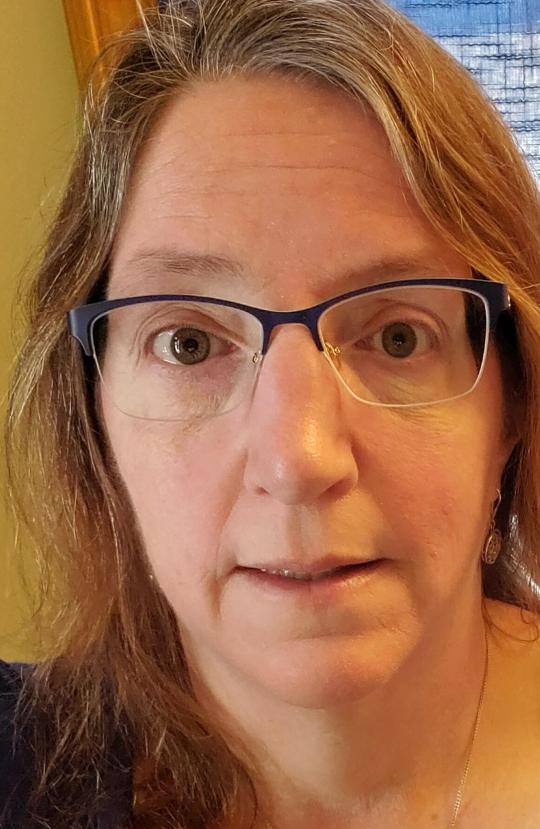 Opponents of New Hampshire's popular Education Freedom Accounts (EFAs) suffered yet another setback when union chief Deb Howes' lawsuit was tossed out of court by a Merrimack Superior Court judge.
Judge Amy L. Ignatius's order dismissing the lawsuit was a rebuke to the arguments put forward by the plaintiff, Deb Howes, president of the New Hampshire chapter of the American Federation of Teachers. 
Parents like Amy Shaw were thrilled by the ruling.
"The EFA program helps my daughters attend a school that meets their unique needs and in which they are thriving," said Shaw, one of the parents who intervened in the lawsuit. "It is a great relief that the program will continue to support educational options that work for my kids and for so many other families across the state."
EFAs allow parents to use the state's share of per-pupil funding for their children to choose educational alternatives, including a different public school, private school, or home school.
Howes called the dismissal disappointing but not surprising. She blames the EFA program for taking money away from public schools despite the state increasing public education spending.
"Vouchers have exacerbated an already disparate burden placed on local property taxpayers to fund the basic right to a quality public education," Howes said.
In fact, because EFAs only use the state portion of a student's funding — usually around one-third of the total — school systems that lose students through EFAs increase their per-pupil funding.
The key allegation in Howes' lawsuit was that the EFA program was unconstitutional.
Jason Bedrick, a Research Fellow in the Center for Education Policy at The Heritage Foundation, said the judge's ruling ended that debate.
"We knew from the outset that this legal complaint lacked any merit. The court agreed," Bedrick said. "The judge decisively rejected every single one of the plaintiff's frivolous claims. This is a massive win for Granite State families whose children benefit tremendously from the Education Freedom Accounts."
Senate Education Committee Chair Ruth Ward (R-Stoddard), who helped craft the EFA program, said Howes and the teachers unions don't want parents to be able to choose the best education for their children.
"Currently, 4,200 New Hampshire students are using Education Freedom Accounts to build a better education. The teachers' union sued because it wanted every student to take the same path. I'm glad that Judge Ignatius sided with parents," Ward said.
Senate President Jeb Bradley (R-Wolfeboro) called the decision a victory for Granite State families.
New Hampshire's Department of Education Commissioner Frank Edelblut said EFAs are making a positive difference for families and children throughout the state.
"The court's decision underscores the legality of the EFA program previously approved by legislators, but more importantly allows New Hampshire students and families to find the best educational pathway available for their unique needs," Edelblut said. "The value of this program continues to be far-reaching, with numerous success stories emphasizing just how impactful EFAs have been statewide."
Ignatius wrote in her order Howes completely failed to show any of her complaints about the program had any legal merit.
First, Howes tried arguing that EFAs are unconstitutional since the state uses money from the Education Trust Fund to award the EFA grants to parents. Howes claimed since the Education Trust Fund includes lottery revenue, any payout from the fund to the EFA program violates the state constitution.
New Hampshire's constitution restricts lottery revenue to fund only public schools. But, Howes failed to show any proof any lottery money is going towards EFAs.
"Howes does not meet this burden, even with the allegations in her complaint taken as true and viewing all reasonable inferences in her favor," Ignatius wrote.
The Education Trust Fund took in more than $1.1 billion in 2022. Of that, lottery revenue was $125 million. The EFA program was budgeted to take $9 million from the Education Trust Fund in 2022. Howes bears the burden to show lottery money is being unconstitutionally used for EFAs, Ignatius wrote, and she didn't come close to doing that.
Next, Howes claimed EFAs allow the state to avoid its constitutional obligation to provide an adequate education by delegating the job to parents. The Supreme Court's Claremont decisions from the 1990s found the state must provide an "adequate" public education to all New Hampshire children.
But Ignatius flatly stated Howes was wrong again. The Claremont obligation is limited to public schools, not private education. Further, EFAs don't keep students out of public school. Families in the EFA program can leave and enroll their child into a public school at any point or use the EFA funding to attend a different public school.
"(T)he Court finds that the State did not delegate its duty to provide an adequate education because it has no duty to students not enrolled in public school and RSA 194- F (the EFA law) does not prevent students from attending public school," Ignatius wrote.
Finally, Howes argued that the EFA program unconstitutionally allows parents to buy educational materials without government oversight. However, the organization administering New Hampshire's EFA program, the Children's Scholarship Fund, is delegated to make sure all spending adheres to the law. Ignatius wrote Howes failed to show proof of any improper EFA spending and failed again to show any legal problem.
"The legislature delegated the authority to approve expenses extraneous to the specific items listed to the scholarship organization but required those expenses be 'educational,' and Howes has not identified any expenditures that are not educational," Ignatius wrote.
Now that she has lost in court, Howes wants lawmakers to spend more on public education instead of EFAs.
"The legislature should be focusing far more time and resources on the needs of the 160,000 Granite State public school students who deserve a robust curriculum and fully staffed schools, not on the 4,000 students whose families choose to take state-funded vouchers," Howes said in a statement.