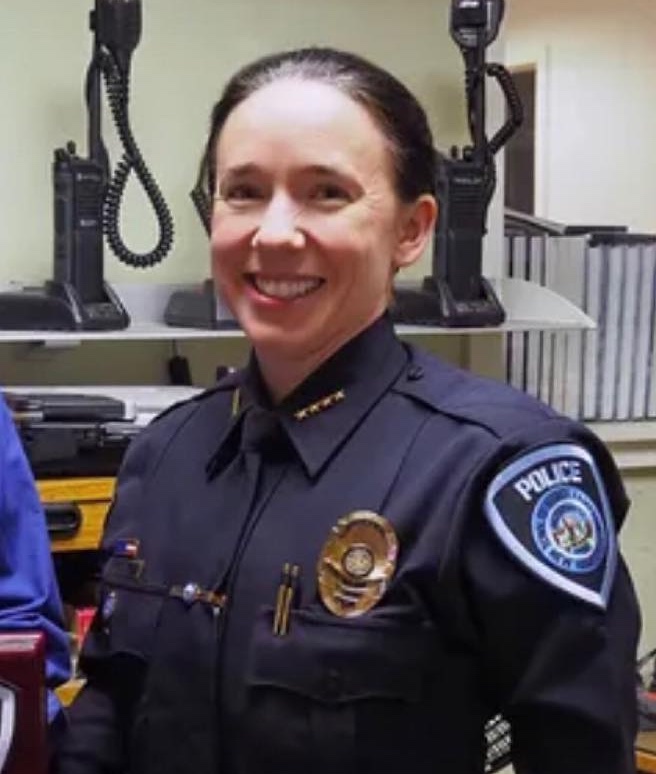 Busted for drinking a few beers and watching a ball game in your own house?
It happened to 67-year-old Colleen Loud in North Hampton, N.H. She went from her living room sofa to the Rockingham County lock up at the hands of local police. Her arrest sparked an investigation into the policies of the small community's police department.
Soon after that investigation, Chief Kathryn Mone suddenly announced her retirement.
Mone, once a rising star in state law enforcement circles, hasn't given her reasons for leaving the department she took over in 2018, nor for ending her law enforcement career.
"I can't comment on anything," Mone said when reached over the weekend.
The circumstances surrounding Loud being taken into custody are difficult to believe. They were confirmed by arrest records and investigation documents obtained by NHJournal. That investigation revealed a culture within Mone's department that favored police action over careful evaluation, critics say.
"(Mone) would rather get sued for taking action than not," a police officer told investigators with Municipal Resources Inc. (MRI)

The story began last October 17, when a driver crashed her car into a bush on Loud's Granite Drive property. The driver had apparently suffered a medical problem while behind the wheel, according to reports. Loud was unaware of the accident.
Police then told her about the accident and asked if she had witnessed it. She hadn't. While Officer Matthew McCue did not notice anything unusual about Loud, Sgt. Asa Johnson told McCue he smelled alcohol and thought she might have been drinking.
"(McCue) said he did not observe any sign of impairment at that point. He explained that (Loud) seemed steady on her feet and he could not observe any odor (of alcohol) at that time," MRI's report states. Johnson, who was the lead officer, wanted to investigate further.
"Does she need to be p.c.'d?" Johnson reportedly asked McCue. (P.C. is short for a protective custody arrest.)
Officers returned to Loud's home to further question her. They noticed the unclean condition of the home. Loud later told officers she had not cleaned in 10 years, according to the police report.
Asked if she had been drinking, Loud said she stopped off after work and drank a few beers before coming home to watch baseball. She said she might have had some hard lemonade at home. She was reluctant to submit to a Breathalyzer test in her own home. Facing an ultimatum from Johnson, she agreed.
The test registered a blood alcohol percentage (BAC) of .086 percent. While that is above the .08 percent legal limit for driving, New Hampshire doesn't have a legal limit for alcohol consumption while in your own home watching a baseball game.
Based on the BAC test, however, Johnson took Loud into custody.
After the arrest — and without a warrant —  the officers went through her home taking photos of the mess. Loud was handcuffed, placed into the back of a cruiser, and transported to the Rockingham County House of Corrections.
According to McCue, Johnson said if the test showed she was not capable of driving, they would take her into custody. McCue conceded to MRI investigators that Johnson's reasoning did not make sense.
Johnson, the lead officer on the case, told investigators Mone initially praised his decision to make an arrest. Days later, however, she told him she disagreed with some of the things he did but said she could not discuss it.
Mone told MRI she did not agree with the officers' actions.
"Jail would not have been what I wanted, and there could have been and should have been a better resolution than that," she said. Mone also said the officers were wrong to enter Loud's home and take photos. She told investigators she had questions about the officers' judgment. But she didn't pursue additional training for them after the arrest. 
Asked what the officers should have done instead, Mone told investigators, "I don't have an answer for that."

Mone had once been a star in New Hampshire's law enforcement community. She has a bachelor's in sociology and political science and a master's in public administration from UNH. She graduated from the FBI Academy and was named a 40 Under Forty leader by the New Hampshire Union Leader in 2020.
When Mone submitted her retirement letter on March 1 she did not explain it to town officials, said Select Board Chairman James Sununu.
"She didn't give any specific reasons as to why," Sununu said.
Sununu said the investigation into Loud's arrest, received by the town in December, raised serious concerns about police department operations. He and others were working with Mone as a result of the findings.
"There were issues we felt needed to be addressed and we're working on addressing them," he said.
Other sources, however, said Mone's track record was more problematic. For example, Mone became frustrated when her officers failed to arrest a member of North Hampton's select board, Jonathan Pinette after police were called to his home, according to a source with knowledge of the incident.
The source said police were sent to Pinette's house for a motor vehicle complaint. While there they overheard a verbal argument between a man and woman inside the residence. There was no indication of domestic violence going on, the source said.
Sgt. Johnson was also on that call. He told MRI's investigator he spoke to the couple. "(Johnson) said there was no legal ground to take action. However, Chief Mone thought he should have done more," the MRI report stated.
The source told NHJournal that Mone published the incident in the public police log, categorizing it as a "domestic dispute" even though that was not the case. 
Sununu declined to comment on the incident. He said the select board, as a body, did not have discussions with Mone about it.
As for Loud's arrest, the MRI report concluded officers had several other options besides arresting her, and Johnson's decision to arrest her was inappropriate. It attributed part of the problem to a lack of clear instructions from department leadership calling it "vague, at best."
Johnson is no longer with the department. Mone's last day in North Hampton is set for March 31. Her resignation is to be discussed at Monday's select board meeting. 
Sununu wanted to make sure that going forward officers are trained and ready to use sound judgment.
"We want to help our staff do the best job they can," he said.