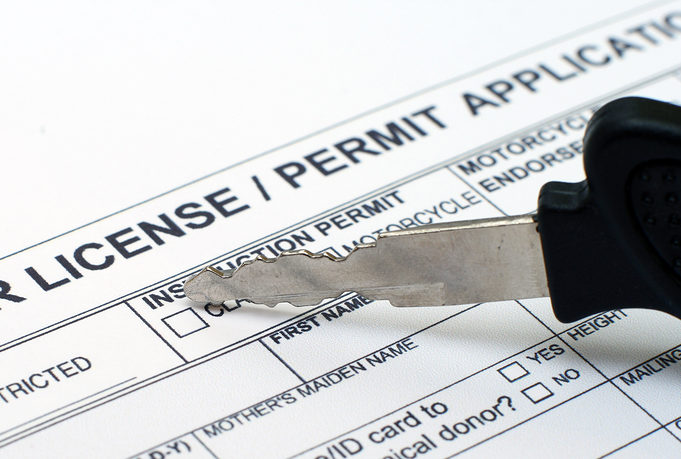 State Rep. Karel Crawford (R-Moultonborough) is adamantly opposed to a bill that would allow New Hampshire teens to get their driver's license without spending hundreds of dollars attending driving school. And, she insists, her "no" vote in committee this week had nothing whatsoever to do with her occupation:
She owns a driving school.
"This isn't about me, or my Red Hill Driving School, this is about an industry," Crawford told NHJournal.
However, the main sponsor of HB 1208, Rep. Tim Lang, R-Sanbornton, said he is considering filing an ethics complaint against Crawford.
"There is an ethics challenge that can be filed here, and there have been conversations about that," Lang said.
Crawford, along with the majority on the New Hampshire House Transportation Committee, voted against Lang's bill that would allow people under age 18 to get a driver's license without going to a certified driving school. Instead, the bill "authorizes a waiver of the driver education requirement if a father, mother, guardian, or other responsible adult provides equivalent classroom instruction and behind-the-wheel training."
Crawford did not make a public disclosure at this week's committee hearing that she has a financial interest in keeping the professional driver's education mandate. However, she said she makes that disclosure on all her official paperwork.
"I've been a state rep for 10 years. I disclose that every time I'm elected on all my paperwork that I am licensed to instruct driver education by the State of New Hampshire."
Crawford said she checked with the House Speaker to make sure she could weigh in on Lang's bill when he first proposed it two years ago. 
Lang maintains parents can do the job to get their children driving without the need for expensive classes that are often difficult to schedule.
"The average cost of a driver education program in New Hampshire is over $700 per student. That puts it out of reach for a lot of teens," Lang said. 
The other problem is the months-long waiting lists most of the state's driver's ed programs have. Lang said when his son turned 16, he had to wait several months before he could get into a class.
For Crawford, the issue is safety. She said parents don't do as good a job teaching their children as she or any other licensed teacher does.
"I teach 16- and 17-year-olds how to drive. Their parents do a job they think is good, but I spend the first three lessons undoing what they have been taught," Crawford said.
Crawford said studies show teens who learn to drive outside of a driving school are far more likely to get into accidents, including fatalities, than students who went through the paid program. According to a 2015 study by the University of Nebraska, driving school-taught teens are safer on the roads.
The study of 150,000 teen drivers found drivers who have not gone through driver's education are 75 percent more likely to get a traffic ticket, 24 percent more likely to be involved in a fatal or injury accident, and 16 percent more likely to have an accident.
However, according to a 2021 review published by the National Institute of Health looking at more than 200 education/safety studies, like the University of Nebraska's, there is no real evidence that driver education makes teens safer. Traffic crashes and fatalities continue to rise, even as more states impose driver's ed on teens.
"There was no evidence that driver education is an effective approach to reducing crashes or injuries. This negative result might be due to ineffective teaching methods. To improve road safety, it appears necessary to change the method or content of driving education since the current approaches to driving education do not reduce traffic crashes or injuries," the NIH report states.
Lang said parents can safely teach their children and there will be oversight from the state as always. The state will still require new drivers to pass both the DMV written test and road test, he said.
Lang plans to bring the bill back up to the full House for a vote.