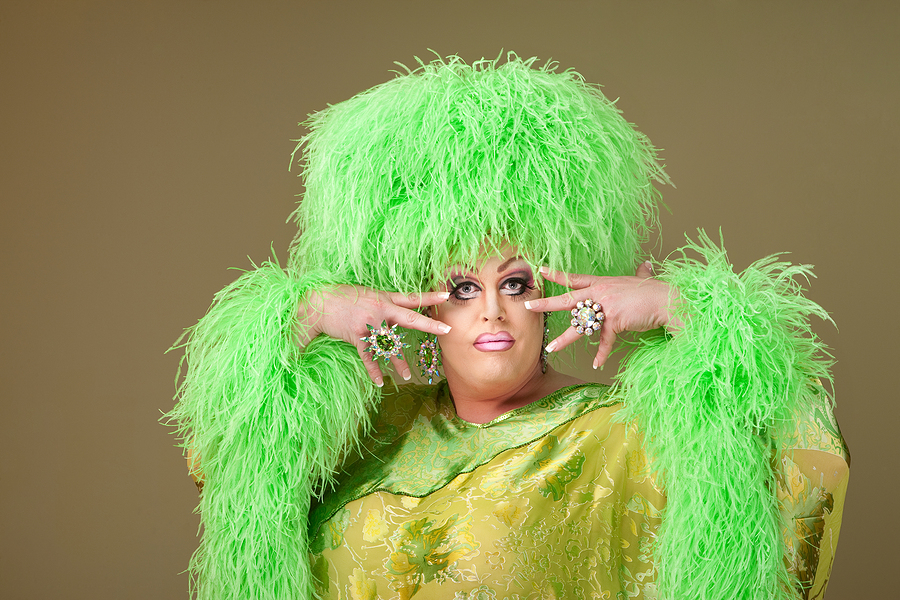 Manchester Mayor Joyce Craig's administration is paying for a drag show at West High School, and using taxpayer dollars to do it. Specifically, federal tax dollars designated for COVID relief.
The city is spending $4,000 for the high school's June 2 Pride Event, taken from American Rescue Plan Act (ARPA) funding. That includes $500 to pay drag performers to appear at the public school.
The funding was approved through the city's Community Event and Activation Grant, or CEAG, program, according to documents obtained by NHJournal.
Craig, a Democrat who is mounting a run for governor, did not respond to a request for comments about drag shows at a city high school or the use of COVID relief funds to pay for them.
But at least one Republican raised eyebrows.
"Is this really the best use of taxpayer funds?" asked New Hampshire Department of Education Commissioner Frank Edelblut.
Edelblut, a Republican, is considered a likely gubernatorial contender if Gov. Chris Sununu does not seek a fifth term. 
Edelblut's office stressed the Department of Education has nothing to do with the funding or approval process for the Manchester West Pride Event and drag show. According to documents reviewed by NHJournal, school administrators went to the City of Manchester's CEAG with an application earlier this year.
"We are looking to get equipment that is sustainable and durable for many more Pride celebrations and activities at West to come," Manchester West art teacher Richella Simard wrote in the grant application.
Manchester School District Superintendent Jennifer Gillis stood by the taxpayer-funded drag show in a statement, but she noted student attendance is optional.
"As a district, we support and care for all of our students as they learn and grow … Events such as this are consistent with the goals of our community-developed strategic plan, and in line with district policies," Gillis said."As with other years, this is an after-school, extra-curricular, opt-in event."
Gillis made sure to acknowledge the city is paying for the drag performance, and not the school district,
"In prior years, it's been well-attended, including students, families and members of the West Side community. This year, the group organizing the event applied for and received a Community Event and Activation Grant from American Rescue Plan Act funds through the city of Manchester. Although this is a school event, the district and partner organizations are working to help support the school as needed."
Simard's list of Pride equipment on her grant application includes a photo booth and film, a PA system, tables and chafing dishes, as well as an additional $500 for unspecified "Pride decorations and swag."
The items do not appear to qualify for ARPA funding under federal guidelines.
Manchester's own CEAG web page lists the approved uses for the money; "With guidance from the Department of the Treasury Coronavirus State and Local Fiscal Recovery Funds Final Rule, this program calls to action community-based projects that address public health, public safety, the economic recovery of impacted sectors, educational disparities, and more."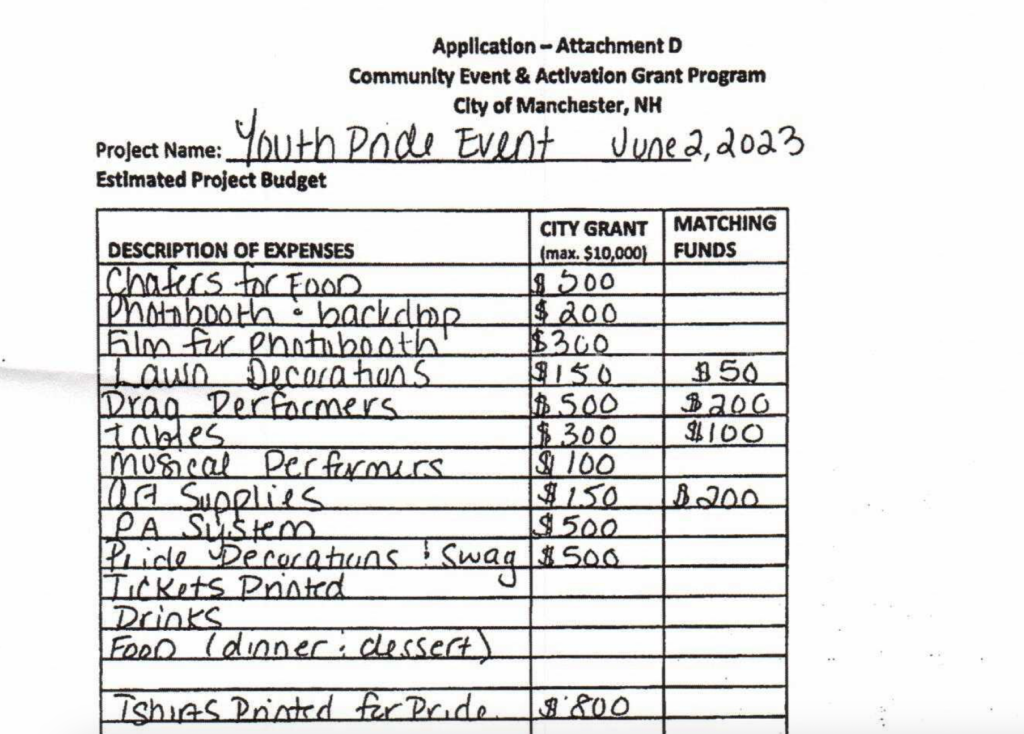 Manchester School Board Member Jim O'Connell said the city is responsible for vetting the applications under the CEAG program, not the School Board.
"It's the city's deal. We didn't measure it or look at the qualifications for it," O'Connell told NHJournal.
The city pushed the grant application to the School Board, which then approved the spending this month. O'Connell said any amount more than $5,000 requires board approval, but in cases of grants or gifts, that approval is considered pro forma. The board simply allows the school to use the grant that had already been vetted and approved by another agency, he said.
Manchester West has been hosting Pride events at the school since 2018, though two were held online due to the COVID-19 pandemic.
O'Connell said he supports the drag show performance at the public school.
"I don't have any problem with a youth pride event for our LGBTQ students and others," O'Connell said.
At least one Manchester West parent does have a problem and wrote to public officials, including Gov. Chris Sununu and Edelblut, expressing concerns. The parent, whose name is redacted, said the Manchester schools have more pressing issues, such as providing a quality education to struggling students.
"Rather than focusing on essential aspects such as graduation rates, reading scores, and effectively tackling issues like bullying, the district seems to be allocating resources and attention toward irrelevant events like drag shows. This misplaced emphasis is a clear indication that the district is failing in its fundamental duties towards our students," the parent wrote. "Taxpayer dollars should not be sponsoring drag shows."
The total estimated cost for the June 2 Pride event is more than $6,000. Of that, $4,000 is coming from the city's CEAG program, and the rest from unspecified matching funds, according to Simard's grant application. 
Not surprisingly, Tina Kim Philibotte, chief equity officer for the Manchester School District, said the event is crucial for the lives and well-being of LGBTQ students.
"Events like this Pride celebration continue in West High School's tradition of honoring youth voices in ways that feel meaningful to them," said Philibotte in a statement. "Joyful spaces where LGBTQ+ youth feel loved, celebrated, and centered is the work of public education."
The Manchester Public School District is currently facing a legal challenge to its policy of keeping information about students' behavior secret from their parents, particularly behavior involving sex and gender. A mother who asked about her child's actions at school was told she had no right to know and school officials declined to answer her questions. During oral arguments before the New Hampshire Supreme Court, the district's attorney argued that parents who don't like the policy can simply pull their children out of school.
"If the parents want to make a different choice, they can homeschool, or they can send their child to a private school; those are options available to them," said attorney Meghan Glynn.