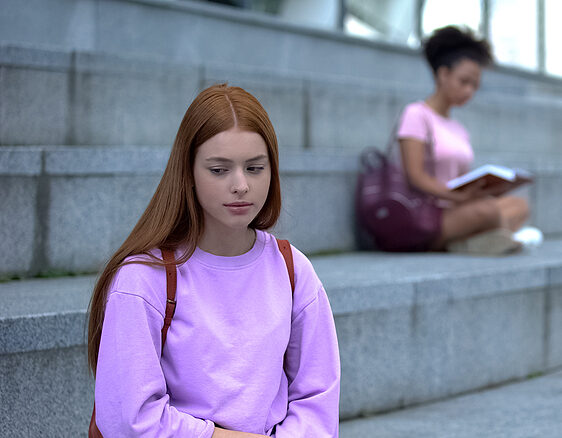 State House Republicans are gearing up for another showdown with Gov. Chris Sununu, this time over HB 1431 the parental rights bill critics say would force teachers to out LGBTQ+ children and teens.
Sununu, backed by Attorney General John Formella's office, has said he will veto the bill because of the potential harm it could do to children, and the potential liability it could create for schools. 
The bill has become a lightning rod, with Republican backers calling it an "anti-grooming" bill and Democrats saying it will put the lives of children in danger. The language in the law does appear to require schools to inform parents about their child's sexual identity. Supporters say if a male student is using the female locker rooms or taking similar overt actions while at school, parents have a right to know.
The law was meant to solidify the legal right parents have in directing their children's education. The rights enumerated in the bill include the right to see their child's school records, obtain information about courses and after-school clubs, and the right to review tests and classroom materials, among other items. It's one section deep down in the law's text that is drawing concern. It reads that parents have:
"The right to be notified promptly when any school board, school district, school administrative unit, school administrator, or other school employee initiates, investigates, or finds the need for any action by school authorities relating to the student pursuant to school policies governing student conduct, truancy, dress code violations, sexual harassment, bullying, hazing, behavior management and intervention, substance use, suicide prevention, gender expression or identity, disability accommodation, and special meal prescription."
Assistant Attorney General Sean Locke, with the Department of Justice's Civil Rights Unit, told lawmakers last week this section of the law is problematic.
"This language could be construed to require school staff to effectively 'out' students–against the student's wishes–to their parents if and when those students seek to avail themselves of protections pursuant to the school's gender expression or identity policies," Locke said in a statement. "This language targets students based upon their gender identity or expression for different treatment from other students, which denies those students the benefits of the particular policies designed to protect them from discrimination in schools."
State Rep. Kimberly Rice, R-Hudson, who is also the speaker pro tempore of the House, said this section of the law would clearly result in school districts outing students to their families. She has called it a bad bill.
"I do believe it will force schools to out kids," Rice said.
New Hampshire Democrats have tried to label the proposal a "Don't Say Gay" bill, a reference to an unrelated law passed in Florida. That law simply restricts sexual content from the K-3rd grade curriculum. The "Don't Say Gay" claim has been repeatedly debunked and the proposal had the support of a majority of Florida voters, including 55 percent of Democrats.
This factually-questionable criticism from Granite State Democrats is making it difficult for some New Hampshire parents to decide if the parental rights bill is really a problem.
New Hampshire's bill does not ban teaching sexuality, but even some of its backers concede it could be problematic. State Rep. Aidan Ankarberg (R-Rochester), one of the co-sponsors, was surprised by the opposition to the bill. He said the proposal ought to pass and then lawmakers can fix the outing concerns after the fact.
"I will also tell you that in regards to HB1431 it was never intended to discriminate against the LGBTQ community in any way. I personally never heard of any such opposition to the bill as it traveled through the legislative process and to take it a step further, next year I will be happy to sponsor an amendment to ensure that under the provisions of the parents bill of rights that no discrimination can be justified along the lines of sexual/ethnic orientation, etc.," Ankerberg said. "We can find solutions to these issues in the next legislative term but the governor first should sign the bill into law and we can amend it from there."
According to Ankarberg, the law is meant to give parents solid legal footing when dealing with the state, and with schools.
"Since its conception, HB1431 has been about codifying the relationship between the state and parents, while outlining the responsibilities of that relationship therein," he said.
The controversial section of the bill — section (g) — does not automatically out LGBTQ+ students when they disclose their identities to teachers, he said. Any disclosure to parents happens if and when the school initiates an action involving the student, he said.
"Section (g) states that parental notification will only occur once action or investigation in violation of a policy is initiated. If a child is bullied, assaulted or discriminated etc. against by staff, other students, or members of the public on school grounds or other non- private property or spheres of influence and an incident is reported and investigated, parents should have a right to know what led to the violation and the details of the investigation as relates to their child. This reasonable bill is a huge step forward for parental rights and transparency and I look forward to its passage into law," he said.
Another backer of the bill, Rep. Erica Layon, R-Derry, said the law keeps teachers from engaging in possible inappropriate behavior with students, and it puts the right of the parents first.
"​When I was a kid, we learned in school that if any grownup asks you to keep a secret from your parents you need to tell your parents right away," Layon said. "Just as our teachers should be treated as innocent until proven guilty, our parents deserve the same respect. Unless there is abuse, the parent-child relationship must come before the teacher-student relationship."
A conservative lawyer who spoke to NH Journal said there is no problem with the bill as-is since schools can still use a certain amount of discretion. This source said criticism of the bill boils down to assuming parents will be abusive if they found out about their child's orientation. 
"Do we deem all parents abusers until proven innocent and withhold this kind of information on the off chance a parent might be abusive? Of course not: schools only have in loco parentis authority in the first place because it has been delegated to the school by the parents," this source said. "(S)chools default to disclosing this information to parents, and withhold it only if we have some specific reason to suspect parents are abusive. The schools can do the same thing here. Nothing in the policy prevents them from adopting policies that withhold information from suspected abusers."
Opponents of the bill, like Sen. David Watters, D-Dover, suggested that children should be able to explore their sexuality with a trusted teacher, without telling their parents.
"What I think we end up doing is we end up policing curiosity," he said according to NH Bulletin. "The child who wants to explore things, think about things, maybe get together with other groups of children and talk and learn about how they are."
Meg Tuttle, president of the NEA-NH, the state's largest teacher's union, said it is dangerous to let parents get between teachers and students when it comes to talking about sex.
 "HB 1431 disregards these well-tended relationships, substituting them with rules that make our schools and classrooms less safe for every student, risk their mental and physical health and well-being, and undermine the state's obligation to provide an adequate and inclusive education for all students. Today, for the sake of a radical political agenda, the committee put the lives of children at risk," Tuttle said.
Tuttle has previously said teachers in the classroom should be activists, especially when it comes to teaching subjects like sexual identity.