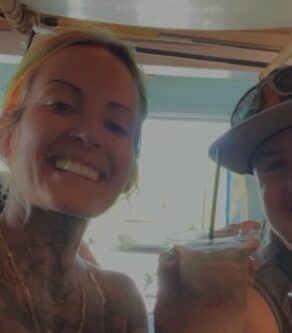 When New Hampshire Public Radio reported former Granite Recover CEO Eric Spofford, a political ally of Gov. Chris Sununu, engaged in a pattern of sexual abuse and harassment, it created political shockwaves.
But what the public news outlet didn't report is that it allegedly relied heavily on a single source: Spofford's ex, Amy Anagnost.
According to new documents filed in the Rockingham Superior Court, Anagnost was supplying NHPR with the material while she was engaged in an ugly custody battle with Spofford. Those records also show Anagnost threatened her current husband with the same treatment Spofford got.
NHPR, for its part, denies Amy Anagnost was a source for the story.
"NHPR's reporting about Eric Spofford is based on sources identified in the story, none of whom are Amy Anagnost," said Jayme Simoes, NHPR's communications consultant.
Spofford, who has denied all wrongdoing, is currently suing NHPR for defamation. The taxpayer-subsidized news outlet is seeking to have the lawsuit dismissed. But Spofford's attorney, Michael Strauss, wrote in his objection to the motion to dismiss that new evidence showing Anagnost was the main source for the story strengthens the complaint that NHPR acted recklessly when reporting the story.
"Eric has uncovered that Amy both supplied her own false claims about him to (NHPR reporter Lauren) Chooljian and served as a source clearinghouse for Chooljian as she investigated and wrote the article and podcast. The NHPR defendants relied on Amy and the sources she cherry-picked for Chooljian, despite her obvious unreliability (after years of long-term recovery from alcoholism and addiction, she has relapsed, and that relapse occurred at or around when she started as a source for the NHPR defendants) and notwithstanding her known and unmistakable bias against and ill-will toward Eric as reflected in publicly available records," Strauss wrote.
Amy Anagnost is involved in a contested divorce with her current husband, Alex Anagnost, son of real estate developer Dick Anagnost. According to documents filed in that proceeding, Amy Anagnost falsely claimed she had nothing to do with the NHPR reporting on Spofford.
"A recent court filing by Amy's soon-to-be ex-husband, Alex Anagnost, confirms that Amy 'fed questionable information about her relationship with Eric to' Chooljian for inclusion in the Article and Podcast, which Amy then used against Eric to alienate him from their son and as a weapon in their parenting dispute," Strauss writes.
Evidence uncovered by Alex Anagnost includes numerous text messages between Chooljian and Amy Anagnost, according to Strauss.
"Amy's own text messages reveal that she has helped steer Chooljian's investigation '[s]ince [Chooljian] started the article.'  And because of their work together, Chooljian and Amy formed a close bond, which clouded Chooljian's judgment and neutrality—an affront to the proper ethical boundaries between a reporter and her source," Strauss wrote.
One text from Amy Anagnost describes Chooljian as a "G", which Strauss writes is slang for "Gangster."
"Implying that she and Chooljian's relationship is rooted in a loyalty and common devotion to destroying Eric," he wrote.
Contacted by NH Journal, Amy Anagnost continued to deny she acted as a source for NHPR.
"I was never a source for the article, but thank you," she said.
When asked about the court documents that named her as a source, Amy Anagnost continued to deny her involvement.
"I don't believe you have any documentation that says anything because I wasn't a source," she said.
Strauss declined to comment on the court filings and Amy Anagnost's denials when contacted this week.
"This is a matter for the courts. We will see what people say when they have to produce documents and testify under oath," Strauss said.
Amy Anagnost has been open about her addiction to alcohol and opioids in the past, but while she was Chooljian's source she was publicly drinking and posting about her exploits on social media, according to court records. Once the NHPR story was published she reportedly used it in family court proceedings against Spofford, according to Strauss's motion. She also tried to get her son to read the NHPR stories to alienate him from his father, according to court records in the Alex Anagnost case.
Amy Anagnost also allegedly threatened to spread stories about her husband during an angry confrontation with Dick Anagnost, according to court records.
"When Amy met with Dick to discuss her alcoholism, she told him that she would 'get Alex like she got Eric,' and that the Anagnost family 'would all be sorry,'" one of the court Alex Anagnost documents states.
While NHPR had few sources on the record in the articles and podcasts about Spofford, Amy Anagnost was never mentioned in the reporting. According to the objection filed by NHPR's attorney Sigmund Schutz, Spofford hasn't proved that Amy Anagnost is the source behind the reporting. The text messages entered into the record, for example, are not authenticated, according to Schutz.
"The procedural problem is that the key document Spofford submits, an exchange of text messages is unauthenticated and unexplained. On its face, it does not even establish who the parties to the exchange are," Schutz wrote. 
Even if the texts are genuine, Schutz writes, it does not disprove the stories about Spofford.
"Nothing in the texts suggests that NHPR acted with actual malice. They do not suggest that anything Anagnost may have said to Chooljian was false, that Anagnost encouraged anyone else to say anything to NHPR that was false, or that NHPR knew or suspected that anything it reported was false," Schutz wrote.
NHPR is seeking to have the case dismissed on the grounds that as a public figure, Spofford cannot prove malice on the part of the public broadcaster.
"What Spofford's complaint does not do is allege actual facts that could support a finding that Chooljian, or anyone else at NHPR, engaged in actionable defamation," writes Schutz. "Because Spofford is a public figure, to plead a defamation claim he must allege not just that NHPR got the story wrong, but facts that, if proven, would demonstrate actual malice—meaning that the journalists in fact entertained serious doubts as to the truth of the story, or had a high degree of awareness of its probable falsity, but published it anyway."
Spofford's original complaint claims NHPR ignored on-the-record sources who contradicted the claims being made about sexual abuse. In one instance, one of the on-the-record sources, Piers Kaniuka, retracted his statements linking Spofford to the abuse. That retraction went unreported by NHPR, according to the lawsuit.
Spofford built a politically connected profile with Granite Recovery Centers. As the drug abuse recovery centers became the largest recovery facilities in New Hampshire, Spofford even counseled Sununu on the response to New Hampshire's opioid epidemic.
Spofford sold Granite Recovery Centers to Bay Mark Health Services, a Texas-based treatment company last year. The sale price has not been disclosed.