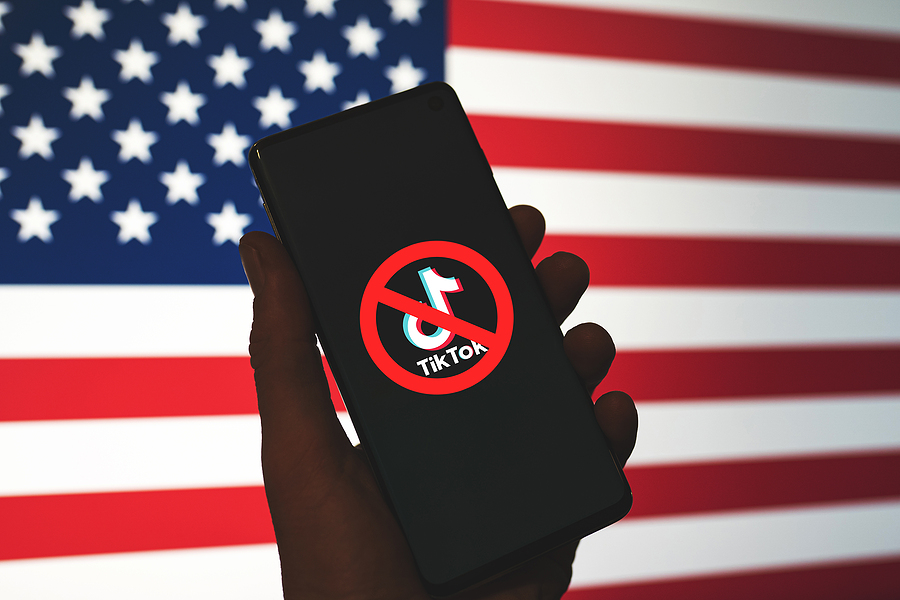 New Hampshire Attorney General John Formella says he believes the TikTok app is hurting children and teens and adding fuel to the nation's youth mental health crisis. Now he has joined a national effort by his fellow attorneys general demanding more transparency from a company known for its ties to China's communist regime.
Last December, Gov. Chris Sununu signed an executive order banning TikTok from state-issued smartphones.
On Monday, Formella joined 46 other state attorneys general in asking a Tennessee judge to order the company to open up its internal communications for review. 
"Our youth spend hours on social media platforms each day. We already know that on TikTok they are being exposed to harmful content including, but certainly not limited to, potentially deadly viral challenges, bullying, and graphic content showcasing sexual images and drug use," Formella said. 
The Tennessee lawsuit has become a national fight as evidence mounts that too many children and teens are ending up with mental health disorders because of social media addictions enabled by the tech giants. Parents and communities need to act to protect children, and states need to get involved, too, according to Formella.
"As we work to help parents better protect their children online, we must be able to thoroughly investigate and understand the methods and techniques utilized by TikTok to boost young user engagement, including how the company specifically works to increase the duration of time spent on the platform as well as the frequency of engagement with the platform," he said.
The attorneys general want to review internal TikTok communications to see if the company engaged in deceptive, unfair, and unconscionable conduct that harmed the mental health of TikTok users, particularly children and teens. The company has been stalling, handing over useless data and even deleting records, according to claims made in court documents.
The amicus brief signed by Formella and his counterparts claims TikTok employees use a messaging system called Lark for internal communications, and that the employees have the app set to erase the content.
"TikTok has flouted its duty to preserve communications and provide them in an unusable format. They have instead continued to allow employees to send auto-deleting messages over the Lark platform after the start of the investigation and have provided messages to the states in a format that is difficult to use and navigate," according to Formella's statement.
 Congress could move this week to give President Joe Biden the authority to institute a national ban on the app, which is considered a national security threat.
"TikTok is the Chinese Communist Party's backdoor into American phones," Texas Republican Rep. Michael McCaul, the House Foreign Affairs Committee chair who is behind the law authorizing Biden to ban apps and software nationally.
TikTok is owned by the Chinese company ByteDance, which has ties to China's Communist government. There are concerns about TikTok gathering intelligence data on Americans, as well as the app giving an authoritarian and hostile China the ability to easily disseminate misinformation.
FBI Director Christopher Wray considers the app a potential threat.
"All of these things are in the hands of a government that doesn't share our values, and that has a mission that's very much at odds with what's in the best interests of the United States. That should concern us," Wray said.
Formella is focusing on the impact TikTok is having on teens and preteens, especially girls. 
"The Centers for Disease Control and Prevention released findings demonstrating a startling increase in challenges to youth mental health, youth experiences of violence, and suicidal thoughts and behaviors among teenagers, especially teenage girls. This includes a finding that nearly one-third of teen girls seriously considered suicide in 2021, a nearly 60 percent increase from a decade prior," Formella said in the statement.
A TikTok spokeswoman noted Congress passed a ban on the app from federal devices in December, dismissing it as "little more than political theater."
"The swiftest and most thorough way to address any national security concerns about TikTok is for CFIUS to adopt the proposed agreement that we worked with them on for nearly two years. These plans have been developed under the oversight of our country's top national security agencies, and we are well underway in implementing them to further secure our platform in the United States," she said.
Some analysis finds TikTok is replacing Google as a top source for information, including news, among Gen Z consumers.