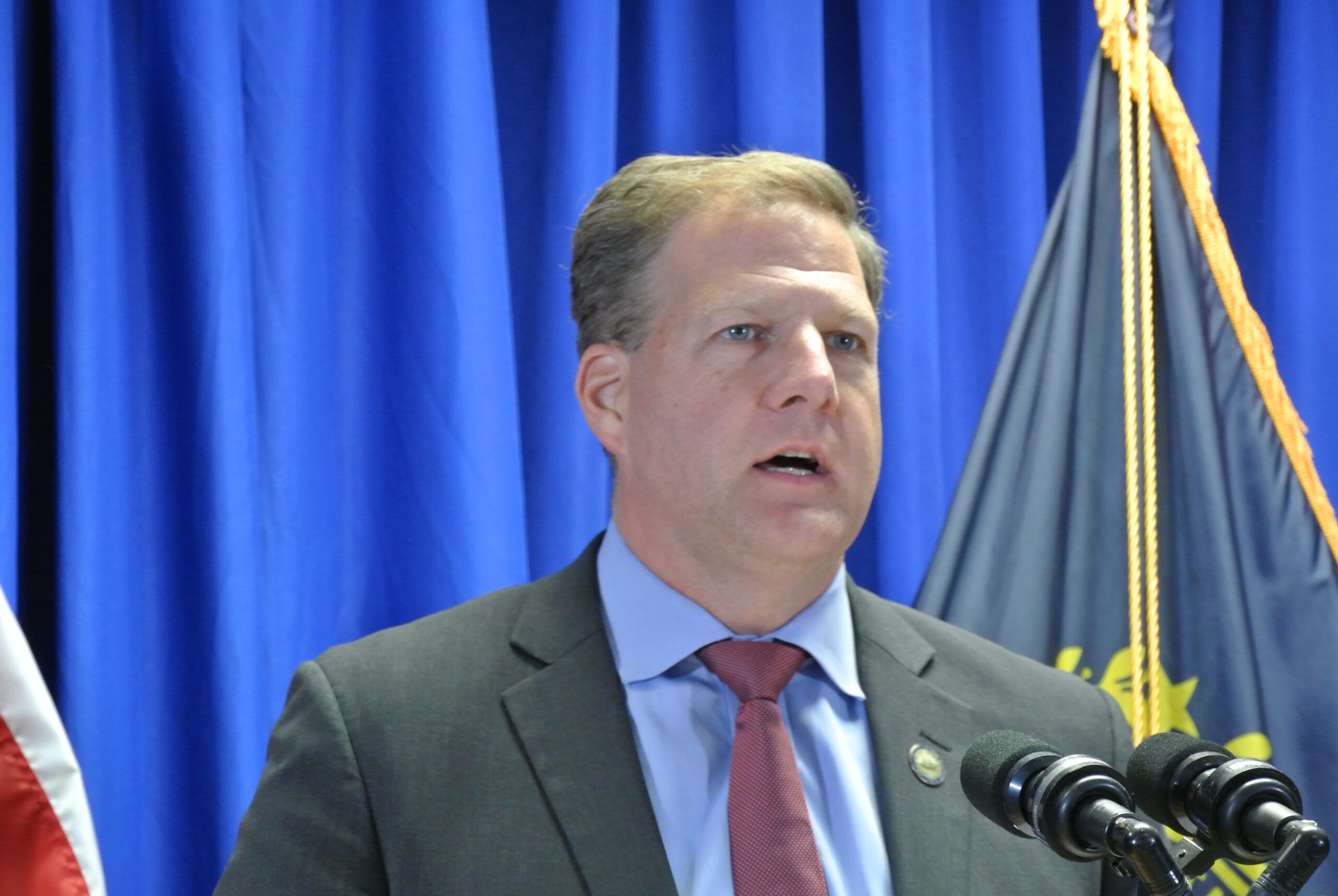 New Hampshire Gov. Chris Sununu announced a new executive order during his weekly COVID-19 press conference Wednesday allowing the Department of Health and Human Services to assist hospitals in setting up COVID surge sites within the hospital's campus. It is part of the state's attempt to address surging numbers of COVID-19 cases as temperatures keep falling.
"We are seeing record levels of cases, and record levels of hospitalizations," he said. "The winter surge is rearing its ugly head as expected."
Sununu said the idea for an in-house surge site came from the Labor Day trip New Hampshire officials took to Kentucky to see winter preparations there. 
And Sununu also had some good news: New Hampshire is getting 1 million COVID-19 at-home rapid tests through the National Institutes of Health and Amazon, the first state to take part in the new program.
"At-home tests are going to be a valuable tool," Sununu said.
As more people will be required to take tests, especially school children, families in New Hampshire will be able to order rapid tests through the state and have them delivered to their homes via Amazon, Sununu said. New Hampshire schools are also getting tests they can hand to families in case a student comes down with symptoms and needs to be sent home. 
The state's infection rate has soared in recent weeks, with a 7-day average of 1,014 daily cases and new 3,121 cases on Monday alone. Democrats are laying the blame at Sununu's feet.
"It is disheartening to hear New Hampshire's State Epidemiologist acknowledge that the Granite State is currently experiencing the highest levels of COVID since the inception of the pandemic," House Democratic Leader Rep. Renny Cushing (D-Hampton) said in a statement released after Sununu's presser. "Plain and simple, Gov. Sununu is failing our vaccination effort in New Hampshire.  New Hampshire has the lowest vaccination rate in New England and currently has the second-highest per-capita COVID cases in the United States, behind Michigan.
"We are in crisis," Cushing added.
At the same time, New Hampshire still ranks number 11 in the nation for percent of its age 12+ population that is fully vaccinated — 64 percent, above the national average of 59 percent. And while cases are rising in New Hampshire, they have also shot up next door in Vermont, the state with the nation's highest vaccination rate (73 percent fully vaccinated.)
November began with a seven-day average of 194 cases in the Green Mountain State. As of Monday, that number was up to 369 — an increase of 90 percent. And while the New England region has by far the highest rate of vaccinations, it's also the second-highest region for new cases over the past two weeks.
Clearly, stopping the spread of COVID-19 is going to be more complicated than just urging more vaccinations.
Sununu acknowledged it's likely the state will call up the National Guard to assist hospitals and other facilities suffering shortages in the face of rising demand for health services. "We could do it right now, and at some point, I think that need will likely be there," Sununu said.
At the same time, Sununu doesn't see enacting another state of emergency, or another statewide mask mandate, to deal with the pandemic. In the early days, the state did not have the resources or knowledge to fight COVID-19, and the state of emergency was necessary.
"We couldn't even get masks and gloves, let alone testing materials," he said. "Now, we know what to do."