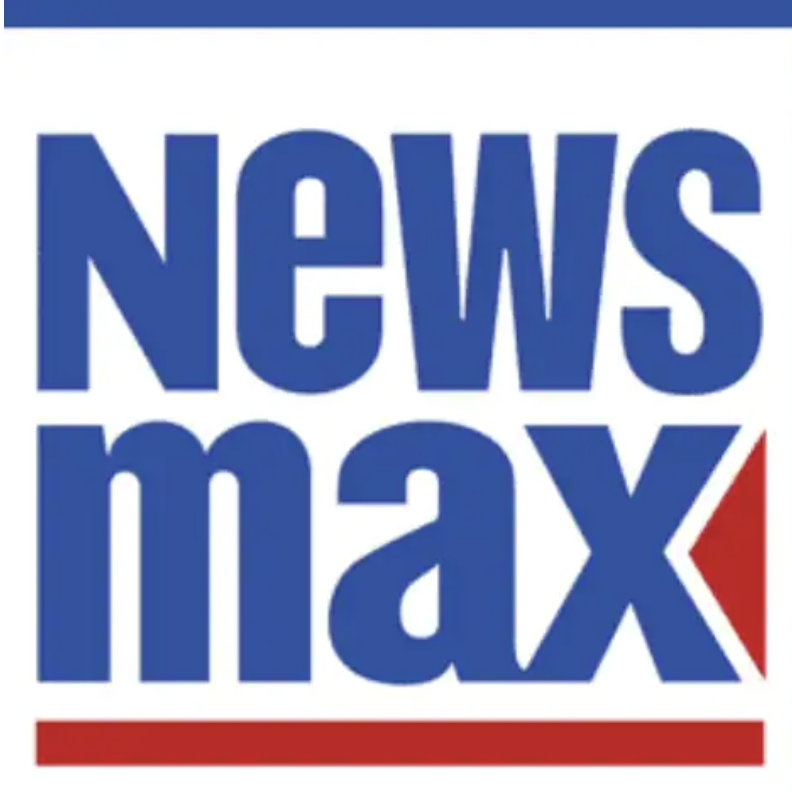 For some Granite State fans of Newsmax, 2021 ended with a fizzle, not a bang.
On December 31, Atlantic Broadband, a cable provider that serves 18 states, including New Hampshire, dropped the conservative news channel from its lineup without notice. Newsmax immediately responded to that decision with full-throated charges of censorship.
"Despite our high ratings… it is clear that Atlantic doesn't like Newsmax's point of view," Newsmax said in a thundering message to its viewers. "They don't want our strong support of American values you care about…Atlantic doesn't like Newsmax or its news perspective and they want to shut us down."
Predictably perhaps, Atlantic Broadband's response seemed to paraphrase the last words of "The Godfather's" Tessio: Tell Newsmax it was never politics. It was just business.
According to a statement posted on the company's website: "While we worked in good faith to negotiate a new agreement, Newsmax insisted on unreasonable terms and conditions that would have resulted in increased TV fees for all Atlantic Broadband customers even though Newsmax is available for free for other viewers. This is unfair to Atlantic Broadband customers, including those who enjoy the channel.  Because we could not reach a new agreement, the channel is no longer offered on our lineup."
So, what to make of this? Supporters of Newsmax are understandably suspicious given progressives' ongoing calls for cable channels to drop conservative news outlets, including Newsmax and Fox News Channel, that they claim spread falsehoods about the January 6, 2021 assault on the U.S. Capitol.
The Newsmaxers' arched eyebrows might be further raised upon learning Atlantic Broadband recently signed franchise agreements with at least four New Hampshire localities (Concord, Dover, Somersworth and Durham) to provide high-speed fiber internet, voice, and TV service. Could there have been a quid pro quo involved?  Not inconceivable. But that would be a big concession for Atlantic given that it serves viewers in numerous deeply red states, including Mississippi and Alabama.
On the flip side, cable providers routinely drop content providers, including local broadcast TV stations and national cable networks. That typically happens because the two parties can't reach a new agreement on how much the cable provider will pay to carry the station or network's content. You know, those radio ads urging you to "Call XYZ Cable today and tell them you want the Bowling Channel"?  That's the content provider seeking negotiation leverage with the cable provider.
And as for ratings, in 2021, Newsmax's viewership ranked 60th among cable TV networks, with an average daily viewership of 186,000.
If that number seems small in a nation of more than 330 million people, keep in mind the highest-rated cable channel, Fox News, averaged 1.3 million last year. Its highest-rated show, Tucker Carlson, typically had about 3 million viewers.
CNN averaged just 787,000 daily viewers.
In other words, battles over cable carriage are becoming more like fights in academia. The brawls are so bloody because the stakes are so low. Cable TV is on the wane. In 2016, 63 percent of Americans had cable TV, according to a CBS News poll. Today that number is 45 percent. During that same period, households that stream their video content jumped from 20 percent to 37 percent.
A similar 2021 study by the Pew Research Center makes it clear that older Americans are the last bastion of cable TV viewership:
"Only about a third (34 percent) of Americans ages 18 to 29 now get TV through cable or satellite, down 31 percentage points from 2015. Among those 50 and older, the decline has been less dramatic. Those ages 50 to 64 saw a 14-point drop since 2015. Those 65 and older saw a 5-point decline, which is not a statistically significant difference."
Viewership for cable news channels tends to skew older. The median age of Fox News viewers is 68. The median for CNN is 64. So, it makes sense for Newsmax to fight to stay on every cable provider's roster.
But cable TV is like an icicle on a 38-degree day. It will be around for a while, but it gets smaller every minute. Smart content providers, including Newsmax, understand the future lies in live streaming and video podcasts. As Atlantic Broadband pointed out in its statement, Newsmax fans can stream the channel from the Newsmax website for free. It is also available via several streaming services and devices, including Roku, Amazon's Fire TV, and Apple TV.
And, as Newsmax noted in its statement, cable devotees in New Hampshire can always switch to another cable or satellite service that continues to carry Newsmax, such as DirecTV or AT&T.
The messaging from Newsmax and other conservative media outlets may remain consistent. But how that message is delivered is very much in transition.