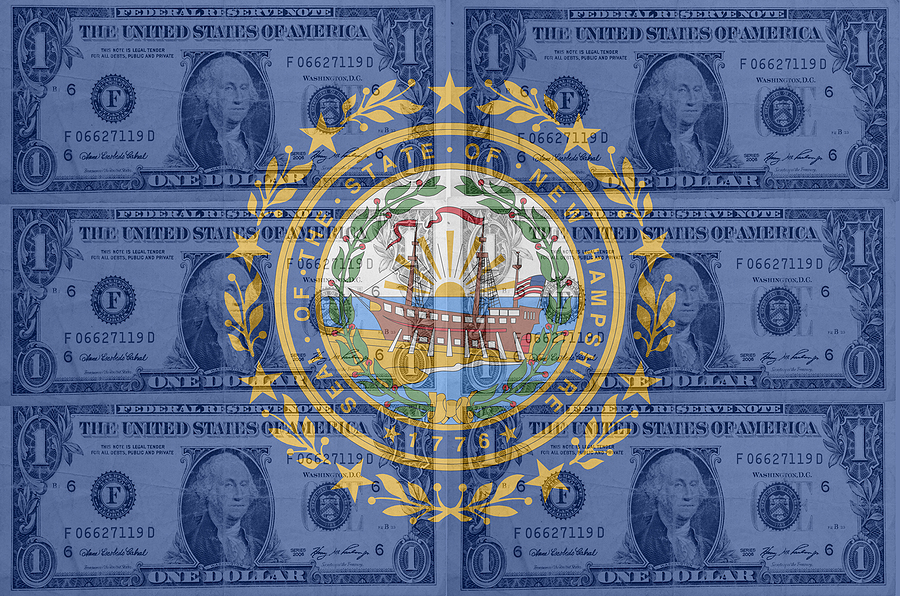 New Hampshire's economy keeps booming, and more residents are looking to themselves to create the next opportunity, according to the New Hampshire Secretary of State's (NHSOS) Corporation Division.
The state reached the milestone of 100,000 LLC and corporation annual reports processed this year, a 7.5 percent increase over last year.
"The number of LLC formations in New Hampshire also continues to increase each year as a result of New Hampshire's strong economy," the NHSOS office said in a statement. "On average, over 2,000 new businesses are forming each month with our office, most of which are small businesses."
The numbers are getting rave reviews.
"This is what a strong economy looks like," Greg Moore, director of Americans for Prosperity/New Hampshire said on Twitter.
The Granite State is outperforming the rest of New England economically, becoming one of the country's leading economies, with a population of just 1.4 million people. 
"Despite the national narrative around the state of the U.S. economy and a potential slowdown, New Hampshire's economy is healthy and continues to attract entrepreneurs and new business owners given our pro-business climate," said Michael Skelton, president and CEO of the Business and Industry Association, the statewide chamber of commerce and leading business advocate.
New Hampshire's economy, freedom from sales and income taxes, and overall business-friendly environment is attracting more people to move here, and they are succeeding.
New Hampshire's unemployment rate is a stunning 2.4 percent, a full percentage point below the national average of 3.4 percent. The poverty rate for the state is 7.2 percent, well below the national rate of 11.6 percent. On top of that, the state's GDP rose again this year to $84 billion, up 2.5 percent from last year. 
More young people are moving to New Hampshire as well, as 25-29-year-olds looking to start careers after college are choosing the Granite State. New Hampshire is the second favorite destination in the age group, after Utah.
The influx of people attracted to New Hampshire's freedom and independence means more people are starting businesses, the engine that is driving New Hampshire's boom.
The state is also blowing past old records when it comes to export revenue. Last year, New Hampshire businesses brought home $1 billion more in revenue than they did in 2021, up to $7.3 billion in total.
The export revenue increase is just another reason for people to move to New Hampshire, Gov. Chris Sununu said at the time.
"I encourage any business, small or large, to make the Granite State their home. We are open for business!" Sununu said.
The number of LLC, limited liability corporations, formed in New Hampshire continues to increase each year as a result of New Hampshire's strong economy, according to the Secretary of State's Office. On average, more than 2,000 new businesses are forming each month with the state, most of which are small businesses, the NHSOS office reports.
"We understand business owners are busy, so we strive to make it as simple as possible for businesses to stay in compliance with the requirement to file their annual report," said Thomas Connolly, Director of the Corporation Division. "Our corporate database is an essential tool to support business activity throughout the State."