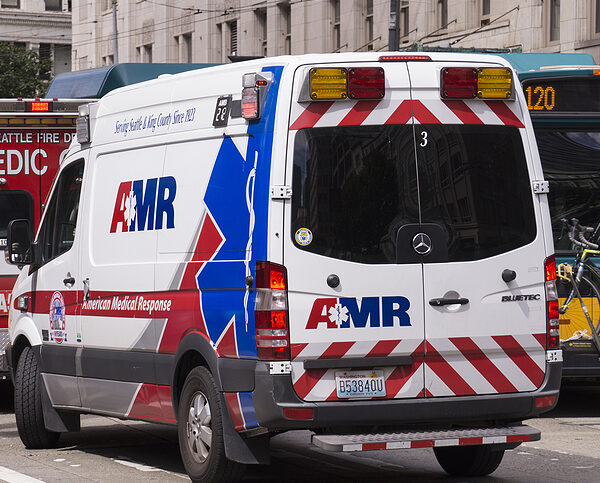 Even with the total number of opioid-related overdoses dropping in Nashua and Manchester, the number of overdose deaths continues to rise, based on figures released Tuesday.
Nashua saw a 16 percent increase in opioid deaths in May, according to data from ambulance company American Medical Response (AMR). Manchester is holding steady at last year's record-breaking death total.
Fentanyl fuels the crisis that is engulfing the Granite State, said Chris Stawasz with AMR.
"The high death rate per capita is attributed to synthetic fentanyl, which is now found in all types of illicit substances," Stawasz explained. "People who are using illicit substances have no idea that what they are using contains synthetic fentanyl or how potent the synthetic fentanyl in the product is. Synthetic fentanyl can be lethal the first time you use it, knowingly or unknowingly."
Where those drugs are coming from is not a mystery. While the bulk of the fentanyl and methamphetamines reaching New Hampshire originate in Mexico, plenty of illegal drugs are crossing the border from Canada, too.
Last month, federal agents arrested 31 people in the North County near the Canadian border who were allegedly engaged in large-scale drug trafficking. Agents seized 14 pounds of fentanyl and another two pounds of methamphetamine in the operation. 
Republican Gov. Chris Sununu has been pushing for another $1.4 million to beef up border security in New Hampshire, something Democrats have opposed. 
Sununu announced Monday that he would not run for president, but he is considering a run for an unprecedented fifth term as governor. Sununu told Drew Cline the opioid epidemic is something GOP presidential candidates who come to New Hampshire should focus on.
"I think there's a big winning issue with mental health and opioids and drugs; we've made many strides here," Sununu said.
Asked about the ongoing opioid epidemic in her city, Manchester Mayor Joyce Craig declined to respond. Craig has formed an exploratory committee for a possible run for governor next year. NHJournal also contacted her potential opponent in the Democratic primary, District 2 Executive Councilor Cinde Warmington, about the latest opioid statistics. She, too, declined to respond.
The opioid problem is serious across the state, as highlighted by AMR's statistics from New Hampshire's two major cities. Medics responded to 80 suspected opioid overdoses in May — 58 in Manchester and 22 in Nashua. There were 11 suspected opioid deaths in Nashua and Manchester in May;  seven deaths in Manchester and four in Nashua.
There have been 358 opioid overdoses in Nashua and Manchester through the end of May, with 53 suspected opioid overdose deaths. There were 32 in Manchester and 21 in Nashua.
In Nashua, suspected opioid overdoses are trending 17 percent lower than last year annually. However, suspected fatal opioid overdoses are trending 16 percent higher, according to AMR. Some 25 percent of all suspected opioid overdoses in Nashua this year have been fatalities.