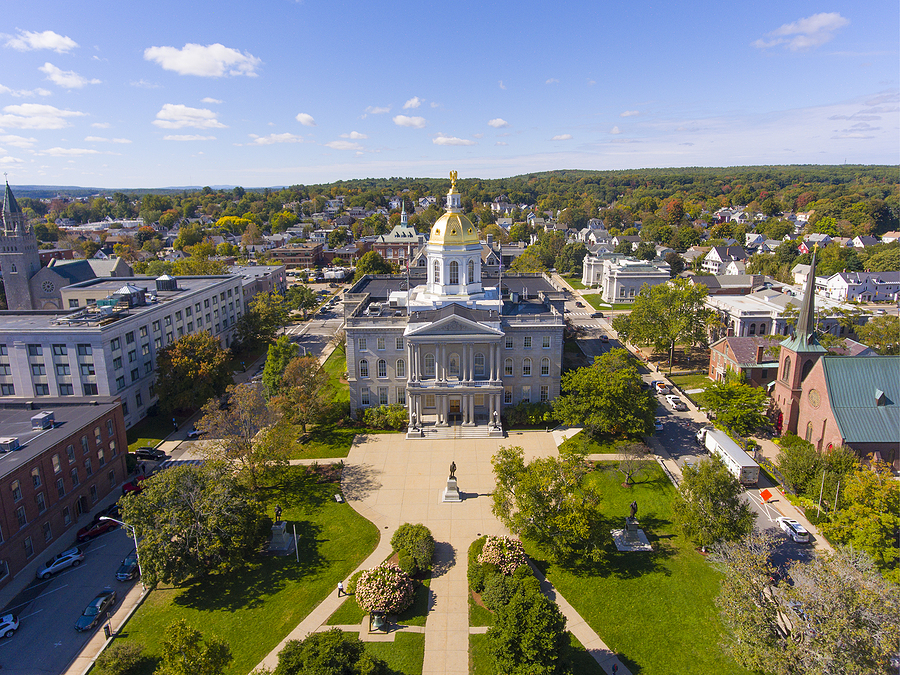 Granite Staters may think Concord is a center of chaos and conflict, but a new report finds it's the safest state capital in the country — and the most liveable capital city in New England.
The data analysts at WalletHub released its latest rankings on Monday. Concord came in sixth in the nation for overall livability, thanks in part to having the lowest crime rate of any capital city in the U.S. Austin, Texas, Raleigh, N.C., and Madison, Wisc. made up the top three.
"It scored well in terms of affordability, as it has the third-highest median household income, over $68,000. Looking at the capital's economic well-being, we found that it has the third-lowest share of the population living in poverty, just 9 percent, the lowest unemployment rate, 2.2 percent, as well as a low bankruptcy rate," added WalletHub's Jill Gonzalez.
Concord finished ahead of Montpelier, Vt. (18) and well ahead of Boston, Mass. (23). The remaining New England capitols all finished in the bottom 10: Providence, R.I. (41), Augusta, Maine (44), and Hartford, Conn. (48).
Concord's positives are no secret to Granite Staters like state Rep. Safiya Wazir (D). Wazir's family fled Taliban rule in Afghanistan when she was a child and she is proud to call Concord her new home.
"Concord is a great place to raise a family and offers a variety of quality educational opportunities for children and adults," she said. "Concord was a welcoming place when my family and I arrived as refugees, a place we could live and thrive, contribute to, and form strong connections and a deep sense of community."
WalletHub's analysts looked at key indicators like affordability as well as safety and quality of life when determining the rankings, according to Gonzalez.
"Other factors that are an indication for Concord's quality of life include the large share of adults in good health, almost 87 percent, the large number of movie theaters, its air quality, low crime rate and an overall high perception of safety," she said.
Concord typically ranks in the top 10 on WalletHub's annual list, thanks to its strong economic base, low crime rate, and other attributes. Concord ranks 4th in overall affordability, 17th in economic well-being, and 14th in quality of education and health. It has the lowest crime rate of all the capital cities, and it is tied for 1st in having the lowest unemployment rate for capital cities. Concord is also third in terms of having the lowest poverty rate. 
Trenton, N.J. ranks worst in the country among capital cities, narrowly edging out Joe Biden's home state capital of Dover, Del. Little Rock, Ark. has the highest crime rate, while Trenton has the highest poverty rate and the worst rate for education. Hartford has the highest unemployment rate, and Boston ranks as the least affordable. 
Granite State cities are no strangers to accolades like this. Nashua topped the 2019 list of best cities put out by Money Magazine, and it came in the top ten in this year's WalletHub list of best cities for employment.